Gaming
Fantasy Football: Who will be the Manager of the Month?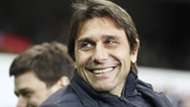 The Premier League returns this weekend for game week 26 of Goal Fantasy Football. It's the final round of games before we award the Manager of the Month prize for February. The winner will get to choose between an Xbox One or Playstation 4. 
Download Goal Fantasy Football on iOS or Android now and win great prizes!
Chelsea have the chance to increase their lead at the top of the table to 11 points with their closest rivals not playing on Saturday. It's the EFL Cup Final on Sunday between Manchester United and Southampton, which means players from both teams will not collect any fantasy points for the Premier League. Arsenal and Manchester City were due to play Southampton and United this weekend so all their players will also be out of action.
If you have Alexis Sanchez, Zlatan Ibrahimovic or Sergio Aguero in your fantasy team you will miss out on points this round. You should take advantage of your transfers and update your line-up.
Here are 3 alternative forwards you should consider for your Fantasy Football team: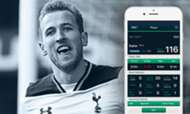 Harry Kane
He scored an own goal in the Europa League at Wembley this week but Kane should fare better at White Hart Lane when Spurs host Stoke City. Kane has started 20 games this season, scoring 14 goals and recording 3 assists, he is available for £9m.
Romelu Lukaku
The Everton strikers has scored 5 of the 10 goals the Toffees haves scored in their last 2 home games. Relegation threatened Sunderland visit Goodison Park this weekend. The Belgian has 139 fantasy points, starting 23 games, scoring 16 goals with 4 assists, Lukaku is available for £9m.
Salomon Rondon
If you have less than £9m to spend on a forward you might want to pick up the West Brom striker for just £7m. The Baggies are at home to struggling Bournemouth this weekend and Rondon scored against them last season. The Venezuelan has started 23 games in the league and has 7 goals and 3 assists.