Classes, passes & the right socks - What it takes to be a Man City youngster
---
COMMENT
---
You won't see any Manchester City youngsters with their socks rolled up over their knees when they take on Chelsea in the FA Youth Cup final on Wednesday night - it's against the rules.
'Eriksen good enough for Barca'
"First of all I don't know what the reason is to pull the socks over your knees," says Lee Carsley, coach of the Under-18 team that will play at Stamford Bridge. "I'd say, 'Don't be silly, John Terry can do it, that's fine, but just pull your socks down, look normal'."
Whether the players are copying the monolithic Chelsea captain or dazzling Barcelona winger Neymar, the rules serve to marry prodigious talent with a humble attitude.
"Hunger and desire, you can't coach that," Carsley says. "It's either in you or it's not. We didn't have that at Brentford where you give a 19-year-old a first-year pro [contract], he would get a few quid and you could see the desire dwindling. Those players haven't made it in the game, but that's not how it is here."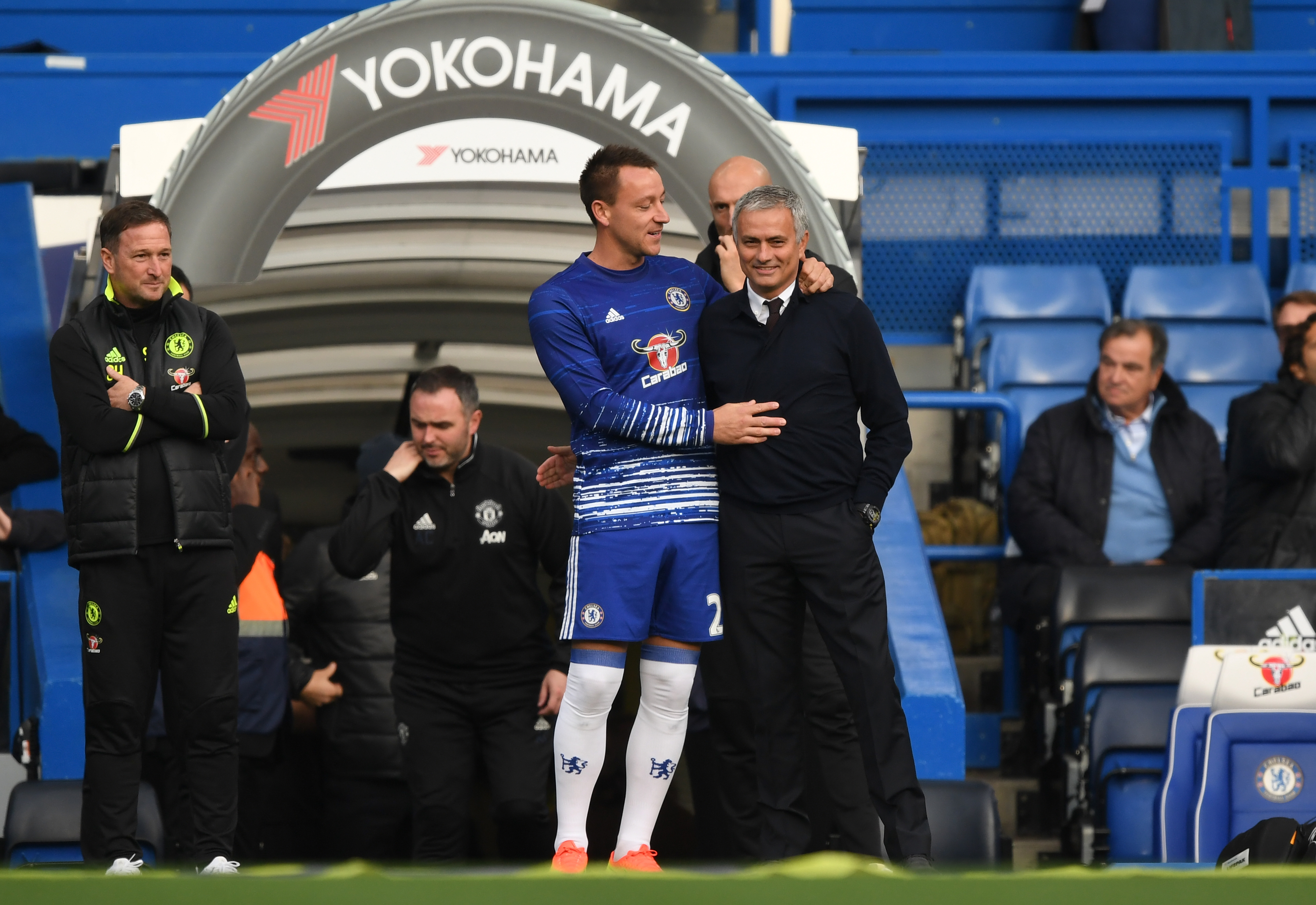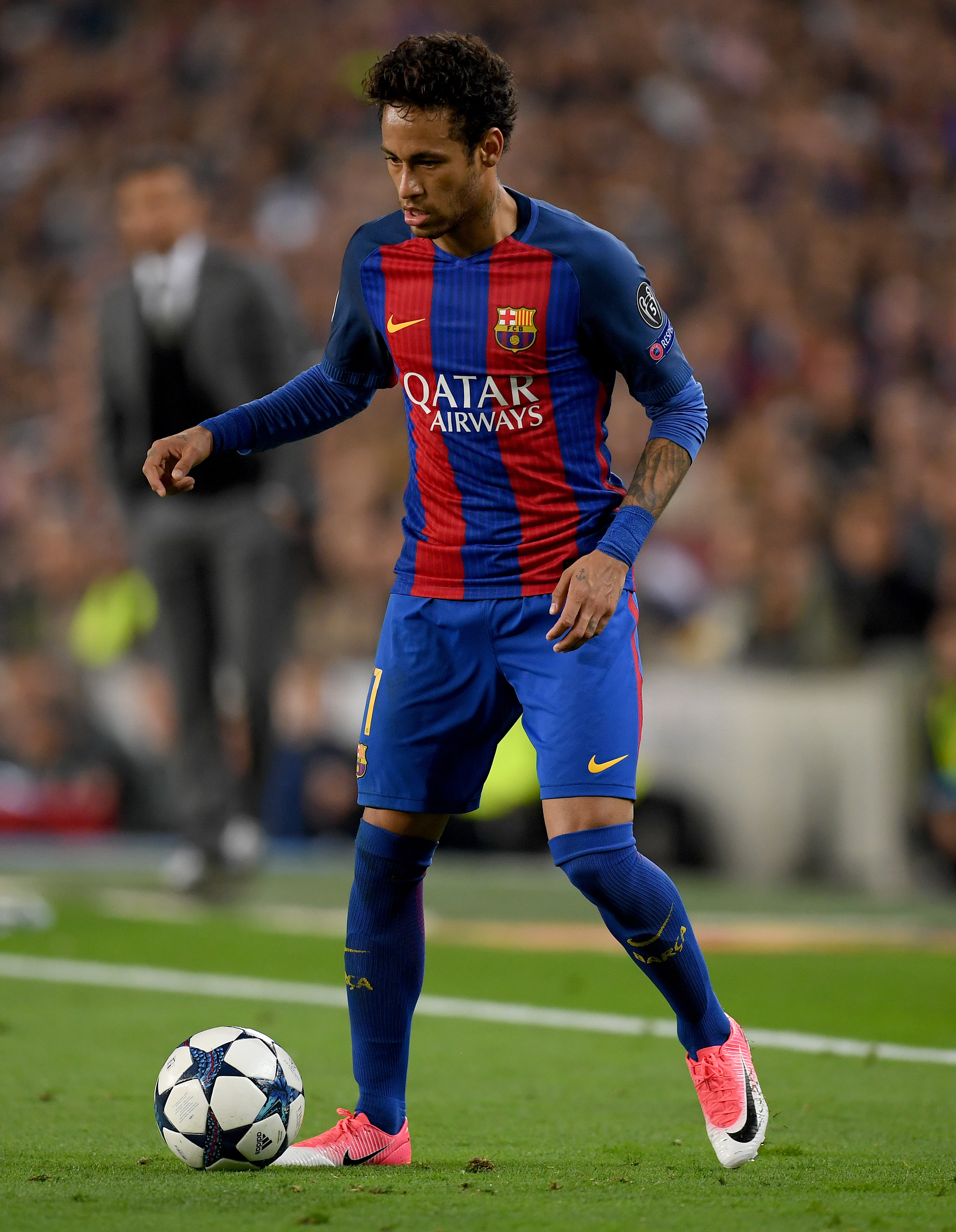 The immediate goal for City's youngsters is to win the youth cup for the third time in the club's history, but with several of the brightest talents set to join Pep Guardiola's first team for pre-season this summer there is much more at stake in the coming weeks.
They will not be the first: several players have already contest youth cup finals against Chelsea and been taken away to work with Guardiola, but few of them, if any, can expect to make the grade.
Bersant Celina, Manu Garcia, Angelino and Pablo Maffeo are all out on loan. Kelechi Iheanacho and Tosin Adarabioyo have been kept around but both have struggled for game time and both could yet leave, either permanently or on loan, at the end of the season.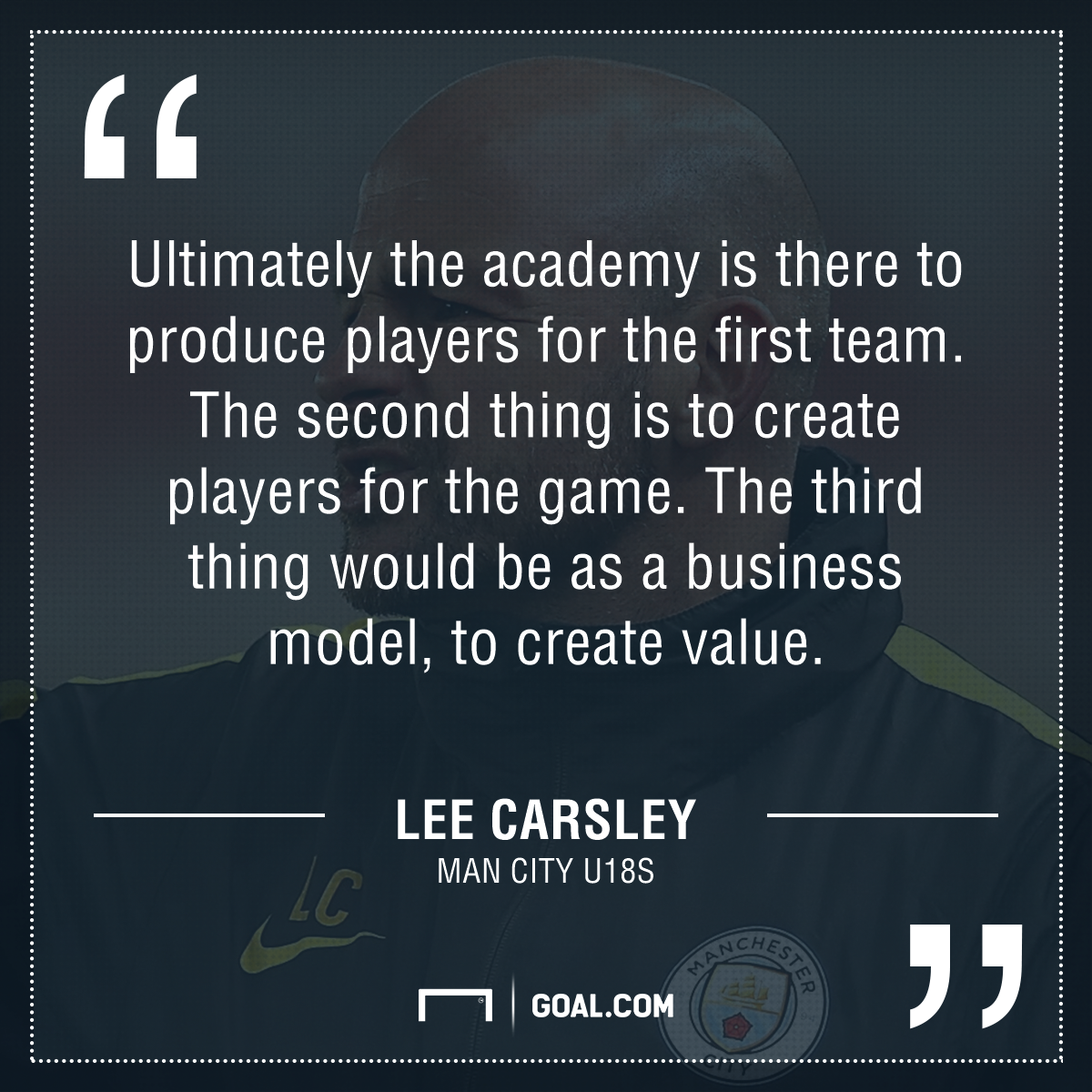 Carsley acknowledges that he is charged with "producing players that are as good, if not better" than Guardiola's first team options, even if the club "can more or less go and buy anyone we want". It is an almost impossible standard to aspire to but there is hope that some the current crop can manage it.
"They're really good players, technically fantastic and all the rest of it, but they're our three most hard-working players," he says of Brahim Diaz, Phil Foden and Jadon Sancho, the most exciting youngsters on the books. "When you look at the stats after the game, and the running stats, they'll be in the top three. With all the nice stuff that goes with it, they actually understand the hard work more than anyone."
Not that the rest are slacking: "This group I have got at the minute is the best group technically, but also in terms of attitude, in terms of desire, all the things you can't coach, their attitude, desire, work-rate, their want to succeed, their determination.
"Even things like the small sided games that we finish training with, the way they compete, I've had to cut short a lot of games because they are flying into each other and risking injuries."
Still, backed by a sports science department that few football clubs around Europe could offer their senior players, let alone teenagers, City's youngsters are well looked after. There are also various tutors for a number of different subjects, plus English classes for the club's foreign recruits.
"The technical programme is something that is spoken about a lot but off the field it's as good as i've ever seen," says Carsley, who replaced Jason Wilcox as U18 coach last summer. "No stone is left unturned. They get the best of everything they can."
Some transgressions can creep in now and again, though, and it's not just long socks, untucked shirts and dirty dishes that are prohibited.
Punctuality is important and, though Carsley did not reveal this himself, sources close to the youth team have told Goal that those who turn up late for training or meetings have been told to turn around and go home, or even left out of the next game, no matter how highly rated they are.
Poch: No guarantee that Alli stays
Those punishments are not uncommon, but there are no repeat offenders: "We haven't got big time Charlies," Carsley confirms. "We haven't got lads that are arrogant who you've got to knock down a peg, we haven't got any of that."
Surely you need a bit of arrogance to make it to the top? "You do but it doesn't need to be the kind of arrogance where you're coming in in your new car, with the windows down, stepping out in your sunglasses like Puff Daddy," Carsley adds. "It's more, 'the whistle's gone, right go and show us now then'. It's a trait in all the top players."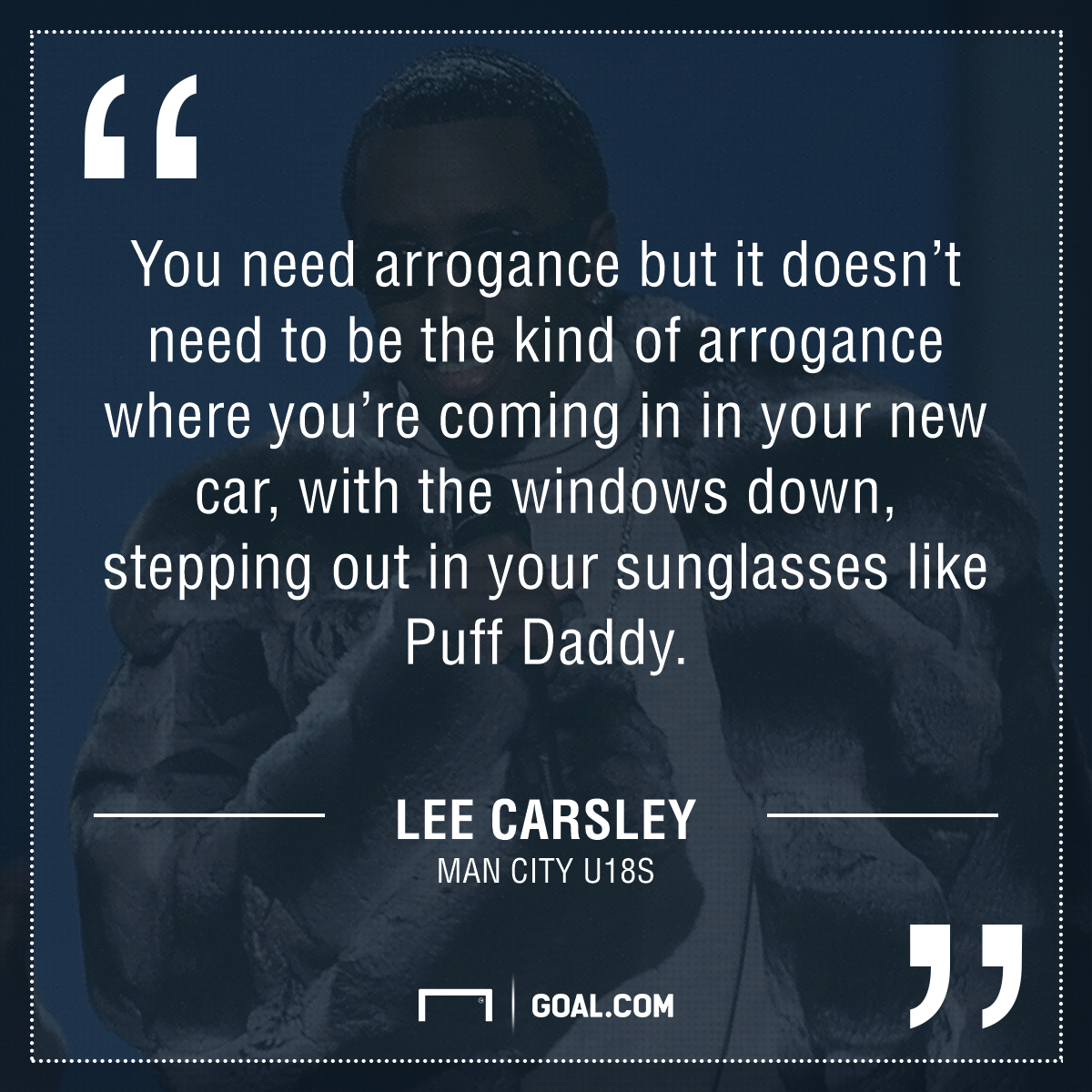 Do City's youngsters have that? "Definitely. They're a confident group. They're really looking forward to the final. The game's on television and they want to show people how good they are."
Guardiola watched the first leg a week ago and he often watches training, too. City's youngsters train on pitches that face the Etihad Stadium, meaning they've got the first-team manager on one side and the first-team stadium on the other.
That's not the biggest pressure, though.
"They're on trial every day," Carsley admits. "They're on trial every single game. It's something they're used to and it's been the case since they've been at the club.
"We're constantly looking for better than what we've got, whether that's in the first team or the Academy. We're constantly looking around Europe for better players than what we've got, so it's important that as soon as they stop developing and stop learning they become under risk of being replaced.
"The lads can see how big the mountain is to climb already and they are fully aware they are at the bottom of it."
It's a good job they're given all the right tools as they strive to reach the summit - including the right socks.