What's on at Anfield stadium? Matches, gigs, Rugby League & events
Anfield is one of the most iconic football grounds in the UK, not only the main base of Liverpool but also its fans – a stadium Kopites call home.
For decades, Anfield has built a reputation for being one of the most best-supported stadiums in both the Premier League and Europe, with opposition teams struggling to do well when they visit L4.
The stadium is known for its unique cultural mainstays such as the famed Kop End, the Shankly Gates and the Hillsborough Memorial in addition to having hosted some of the most memorable football matches in modern sporting history.
So ahead of Anfield's cultural expansion into hosting music and other sporting events,  Goal brings you everything you need to know about what's on and when.
---
How to get to Anfield Stadium
---
Getting to Anfield to watch a sporting event or attend a concert is a straightforward task, but may be a struggle for fans who aren't local and supporters who are visiting from foreign shores.
Taking the bus  to the ground is the easiest and most straightforward mode of transport from Liverpool city centre, which is also where Liverpool Lime Street station is located if you're visiting from out of town and are arriving in the city by train.
The 917 bus departs from St John's Lane, opposite Lime Street Station starting from 3.5 hours before kickoff. From Liverpool City Centre, fans can also take the 26 from Liverpool ONE bus station, 17 from Queen Square Bus Station or the 917 from St John's Lane, directly to the ground (around 30 mins).
Taxis  from the city centre to Anfield usually cost between £7- £9, though you may want to depart town with good time to spare as the city usually fills up quite busily on matchday.
If you're a keen biker , fans can use the Cycle Hub – a FREE service that allows fans who cycle to the game to drop-off and park their bike safely and securely with an attendant. The Cycle Hub is situated in Stanley Park Car Park, a few minutes' walk from the Anfield Road end of the Stadium.
If you're planning to travel using your own car , you will need to have reserved a pre-booked car parking pass to be guaranteed a parking space near the Stadium, where a resident parking scheme will be in operation.
---
What was the Anfield redevelopment scheme?
---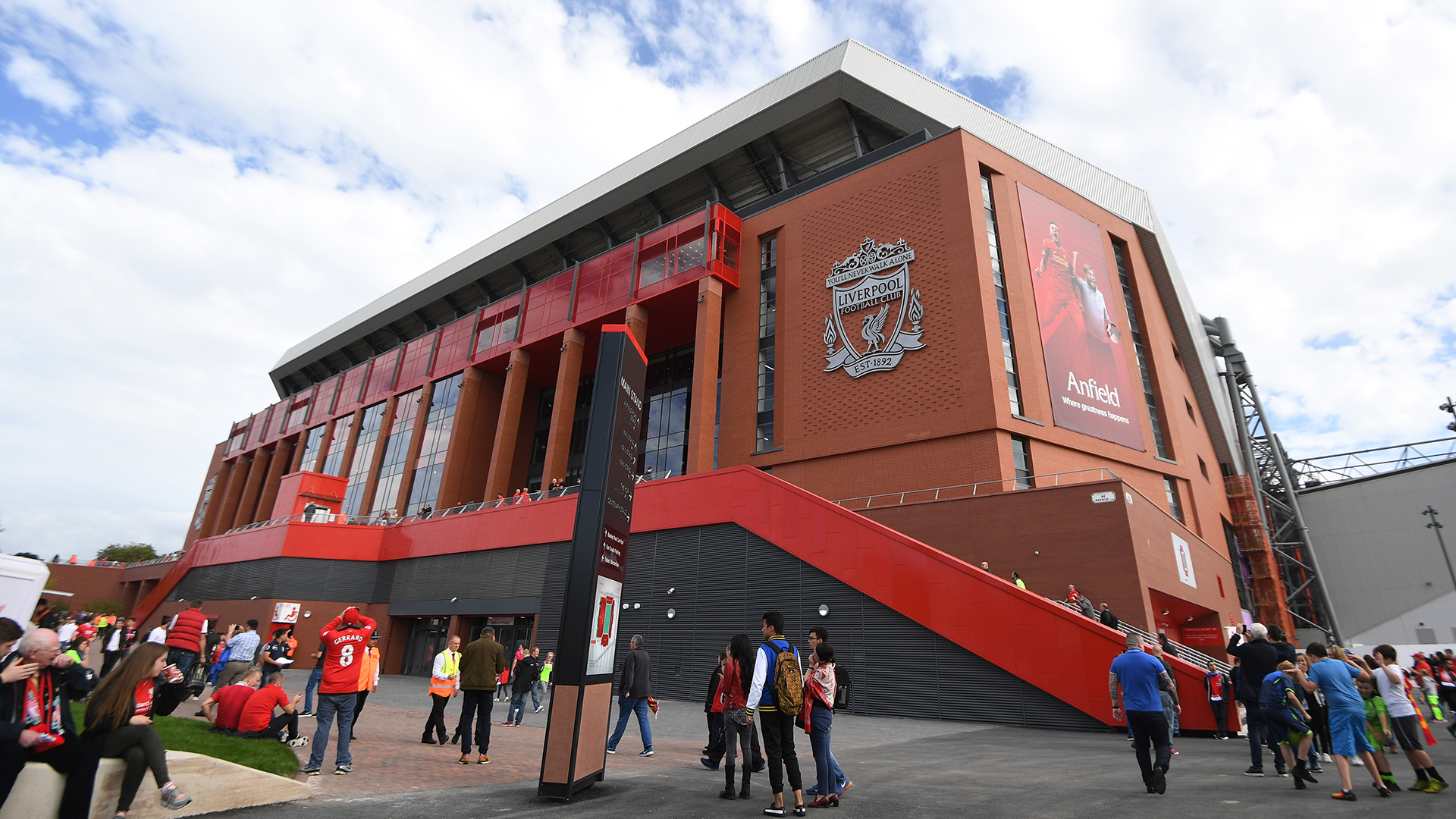 In April 2014, Liverpool revealed plans for a first phase of an expansion of the Main Stand which included adding a new third tier for seating, additional matchday facilities and enhanced corporate spaces. The new stand was going to add 8,500 seats for matchday and take the overall capacity of the stadium to 54,742. 
Work for the Main Stand expansion began in December 2014 with a view to be finished and operational for the start of the 2016-17 season, with the structure of the brand-new stand uniquely built around the main stand to enable the existing stand to continue to be used at full operational capacity throughout the season.
Demolition of the stand took place in summer 2016 and was completed in time in September 9 2016 for the first home game of the season, where Liverpool won 4-1 against Leicester City.
The second phase of Anfield's redevelopment will be to rebuild the Anfield Road stand with design proposals still under consideration, with the club already having received initial outline planning permission in 2014 for the reconstruction.
The initial goal is to increase the overall capacity by 4,825, giving Anfield a total capacity of 58,000 – however, it has since been reported that the club are looking to expand capacity even further to "above 60,000" , with Liverpool's chief operating officer Andy Hughes stating: "one of our main objectives is to maximise capacity in this design".
---
Liverpool matches at Anfield
---
Below is a list of the remaining Liverpool games which will take place at Anfield in the 2018-19 season. 
| Date | Match | Competition |
| --- | --- | --- |
| Nov 11, 2018 | Liverpool vs Fulham | Premier League |
| Dec 2, 2018 | Liverpool vs Everton | Premier League |
| Dec 11, 2018 | Liverpool vs Napoli | Champions League |
| Dec 16, 2018 | Liverpool vs Manchester United | Premier League |
| Dec 26, 2018 | Liverpool vs Newcastle United | Premier League |
| Dec 29, 2018 | Liverpool vs Arsenal | Premier League |
| Jan 19, 2019 | Liverpool vs Crystal Palace | Premier League |
| Jan 30, 2019 | Liverpool vs Leicester City | Premier League |
| Feb 9, 2019 | Liverpool vs Bournemouth | Premier League |
| Feb 27, 2019 | Liverpool vs Watford | Premier League |
| Mar 9, 2019 | Liverpool vs Burnley | Premier League |
| Mar 30, 2019 | Liverpool vs Tottenham | Premier League |
| April 13, 2019 | Liverpool vs Chelsea | Premier League |
| April 27, 2019 | Liverpool vs Huddersfield Town | Premier League |
| May 12, 2019 | Liverpool vs Wolves | Premier League |
You can find out information regarding tickets on the club's official website by clicking here .
---
Rugby games and other sports at Anfield Stadium
---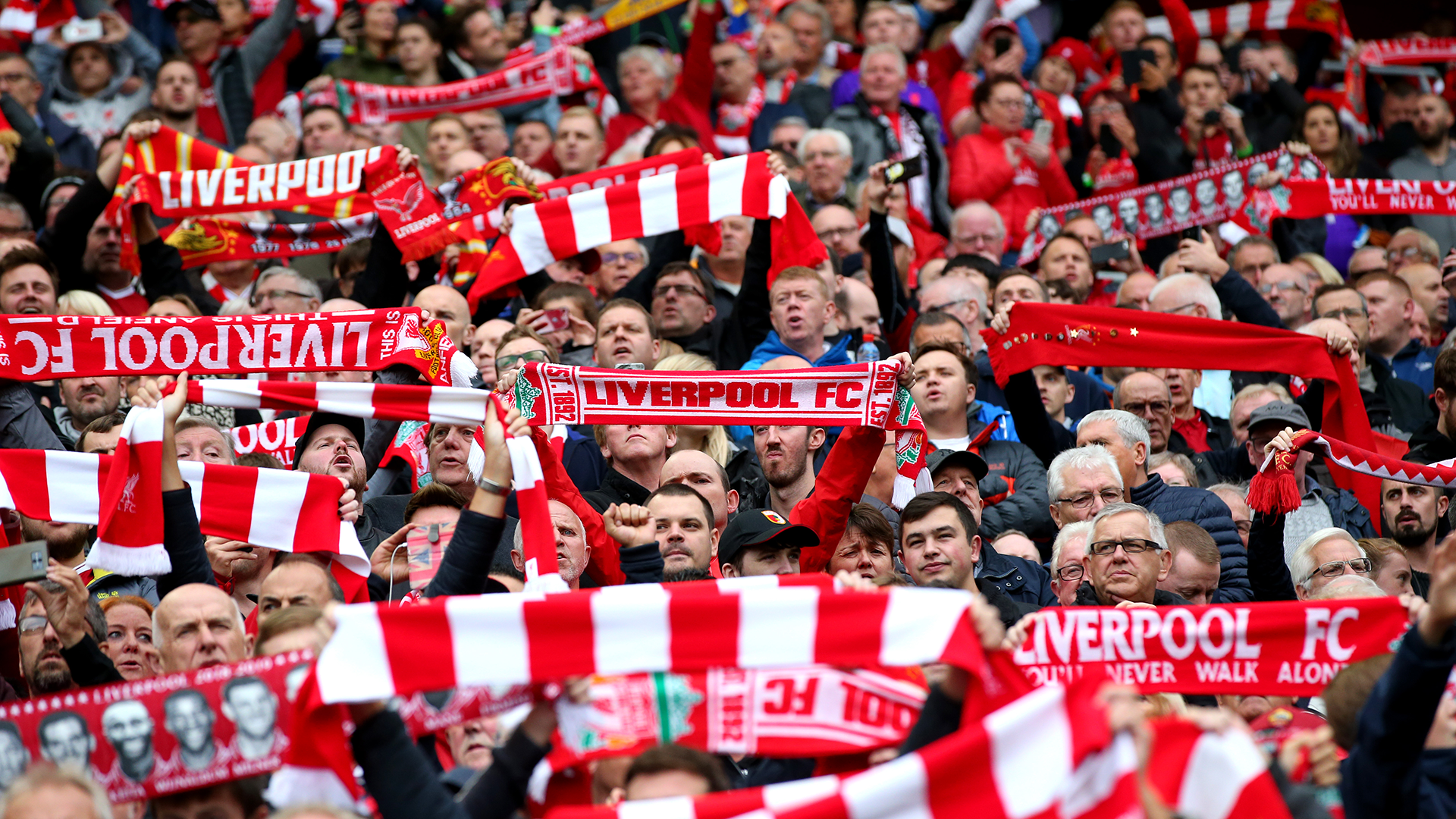 International rugby league is set to return to Anfield in November 2018 when the stadium hosts England's second Test against New Zealand.
Anfield was already the host venue for the final of the Four Nations between Australia and the Kiwis in 2016 and this next Test is scheduled to take place for the afternoon of Saturday, November 4 and is preceded by a game between the two teams at Hull's KCOM Stadium a week prior.
The three match Test series will then be completed at Elland Road in Leeds, Sunday November 11.
Following the expansion of the Main Stand at Anfield, the stadium has hosted a variety of non-Liverpool specific sporting events – and most recently welcomed Brazil and Croatia in an international friendly on June 3 as a warm-up fixture ahead of the World Cup.
The likes of Roberto Firmino and Dejan Lovren had the chance to represent their nation on club turf, and similar sporting events of that size are expected to take place at Anfield across the coming years.
---
Concerts & music gigs at Anfield Stadium
---
Anfield had been granted planning permission to host concerts at the stadium starting from 2019, which will mark the first music event held at the venue in over 10 years.
The stadium hosted a slew of gigs during Liverpool's 2008 European Capital of Culture celebrations where the likes of The Zutons, Kaiser Chiefs and Paul McCartney all performed, and 2019 is set to introduce a new era at the venue where it will evolve from sporting stadium to major entertainment hub.
Concerts at Anfield Stadium
| Date | Artist / Event | Tickets |
| --- | --- | --- |
| Jun 6, 2019 | Take That | Ticketmaster |
| Jun 19, 2019 | Bon Jovi (w/ Manic Street Preachers) | Ticketmaster |
| Jun 25, 2019 | P!nk | Ticketmaster |
As of next year, the city will have a two-year licence to hold 50,000 capacity events at Anfield – including music concerts, boxing matches and other stadium events.
Among those just announced to play Anfield are British pop group Take That and American pop star P!nk. Bon Jovi is set to return to Liverpool for the first time in 33 years next summer too and Manic Street Preachers will support.