Arsène Wenger
Wenger: Pogba, Griezmann and Sturridge to star at Euros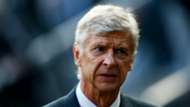 Arsene Wenger has backed France's Paul Pogba and Antoine Griezmann and England's Daniel Sturridge to make an impact at Euro 2016.
The Arsenal manager believes players arriving at the tournament on the back of a good run of form are most likely to continue that level of performance onto the international scene.
Juve playmaker Pogba could yet help his side win the Coppa Italia to add to their fifth consecutive league title, while Griezmann's Atletico Madrid will contest the Champions League final against city rivals Real 13 days before the competition start.
For Sturridge, it has been a season of heartache as injuries have once again let him down but the attacker has returned to form in recent weeks, scoring 5 goals in 10 games in all competitions to help his side into the Europa League showdown against Sevilla.
"The players are completely excited to go to the tournament," Wenger told Arsenal's official website. "Who will be the star player? Sometimes, it can be a player who has less than 60 games in his legs.
"Let's not forget that in Portugal [at Euro 2004], the player of the tournament was Theodoros Zagorakis, who had played at Leicester.
"That shows you that sometimes it's players that have just arrived at a good moment in form. In France, you could have players maybe like Paul Pogba and Antoine Griezmann who could turn up.
"In England, it's difficult to predict, but players like Daniel Sturridge, who has not had a long season, could do well. There's Jack Wilshere, for example. There are players who could be in form."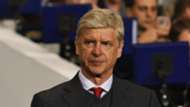 Asked for his tip for the tournament, the Frenchman opted to name several key protagonists but feels home advantage could prove important for his compatriots.
"I believe France has a good opportunity because they play at home and traditionally at home they have shown they can win," he said.
"You have to consider as well teams like Germany, who just won the World Cup. Spain, you never rule them out. After, there are outsiders like Belgium, England and Croatia maybe, because they have quality players.
"It will be interesting. I think the group stage will be a warm up and the competition will become interesting in the last-16. You have only eight teams going out of 24, so that could be a bit boring.