Chelsea
The story behind Chelsea's limp title defence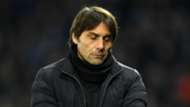 It won't be officially killed off on Sunday but Chelsea's reign as Premier League champions will likely be read its last rites at the Etihad Stadium against runaway leaders Manchester City.
Defeat by Pep Guardiola's relentless passing machine will leave Chelsea 25 points off the top of the table, with just nine games left to play, after one of the limpest title defences in recent memory.
After taking Chelsea from 10th to champions over the course of his first year at Stamford Bridge, Antonio Conte now finds his side sweating on qualification for next season's Champions League.
Indeed, with Chelsea going into the game against City five points adrift of the top four, the question must be asked: how have the club and their coach handed the crown over in such supine fashion?
Conte knew from day one that he might struggle to make lightning strike twice and  he predicted his "most difficult season" was coming  on August 5 – the day before the penalty shoot-out defeat by Arsenal in the Community Shield.
That was around the time that there were yet more disagreements between the Italian and the board over summer transfers. Key players had been sold for good fees, but the replacements arrived carrying injuries or not until the final hours of deadline day, by which time Chelsea had already lost at home to Burnley.
In contrast, Conte's City counterpart Pep Guardiola was happy. His club got their business done early and blew Chelsea out of the water in the market for new full-backs in an ominous sign of things to come. 
With their title triumph last season, Chelsea secured a welcome return to the Champions League but, the current campaign has proven Conte correct in his warning that they did not have requisite resources to compete on four fronts.
Man City, meanwhile, have been taking on all-comers and were in the hunt for the quadruple until a shock FA Cup defeat at Wigan last month.
Increased playing commitments didn't lead to an expansion of Chelsea's squad last summer, with the club operating a one-in, one-out policy, meaning whenever two injuries have been suffered in the same position, they have struggled to cope. 
N'Golo Kante and Danny Drinkwater both missed games in October, while the absence of Alvaro Morata and the loan exit of Michy Batshuayi were factors in defeats like the 3-0 home loss to Bournemouth on the January deadline day. 
Just five days later, Chelsea lost 4-1 to Watford and were on the brink of a crisis. Tiemoue Bakayoko put in one of the worst performances in Premier League history in that game, the most glaring example to date of Chelsea's failure to assimilate most of their new signings.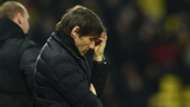 Chelsea needed them to perform immediately, but the players themselves required a longer transition period. This is the price the Blues are now paying for a transfer policy of signing young players whose value will increase over time.
And that's a source of frustration for Conte, who has seen the club fail to sign a host of players throughout his time there, not least last summer, when Chelsea tried, and failed, to secure Romelu Lukaku, Danilo, Virgil van Dijk, Alexis Sanchez, Fernando Llorente and Ross Barkley, who belatedly joined in January. 
It is why, on Sunday, Chelsea will have to show City the same respect recently afforded to Barcelona. They are simply not as good as City man-for-man anymore, and their lack of star power means it could be a long afternoon of soaking up pressure and hitting their opponents on the break.
Let's not feel sorry for Chelsea, though, as they remain both super rich and billionaire owned, and have won more major honours than anyone in England since Roman Abramovich's takeover in 2003.
But the future no longer looks like theirs to own, with the balance of power, both on and off the pitch, swinging perhaps irreversibly Manchester's way.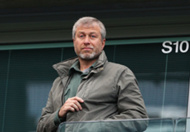 City have arguably football's wealthiest owner, with six clubs in five countries under the City Football Group umbrella. This is Chelsea's loan army on steroids, as they also have 12 players temporarily plying their trade at non-City group clubs.
Sheikh Mansour is estimated to be worth almost four times as much as Abramovich  and City have a higher net spend than Chelsea for each of the last five seasons. 
The Blues no longer operate at huge loss and are hoping to be playing in a new stadium within this decade . In contrast, City were gifted their stadium by the council after the 2002 Commonwealth Games. 
The Blues are also a long way behind Manchester United's financial might, which is driven by commercial revenue  and saw them blow Chelsea out of the water in wages to sign Alexis Sanchez.
In the football finance pyramid, Chelsea now sit alongside Liverpool and Tottenham, though plans are in place to try to catch the Manchester giants..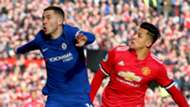 Money doesn't buy you happiness, but it can get you Guardiola, who is at a club with the infrastructure to allow him to dominate European football for as long as he wants.
Indeed, the Catalan's training methods and attention to detail, allied to City's spending power, have turned Chelsea's weekend opponents into an unstoppable force. 
Two generations of football fans in England are witnessing a combination of results and a style of football not seen before.
City are not only going to be champions but they are breaking records set by Chelsea and other clubs. The Blues' record-equalling 13-game winning streak from last season was the first to fall, and now the goals total and points total records are in sight. 
With City able to identify and sign the best players and managers, Chelsea may find this season is not the only year they will fall woefully short of a title challenge.