Daniel Sturridge
Sturridge hit with virus and heads back to Liverpool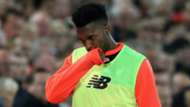 Daniel Sturridge will depart Liverpool's warm-weather camp in La Manga and fly back to Merseyside after being laid low with a virus. 
How Arsenal must rebuild for next season
The striker tried to push through the illness, but had to sit out both training sessions on the club's first day in Spain.
The medical team decided it was best for the 27-year-old to recover at home with the symptoms having not subsided.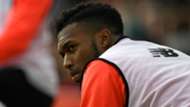 The Reds arrived in the seaside spit of Murcia on Wednesday evening to reinforce their methodology in a different environment.
"First of all, you might think it's a bit cold for a 'warm-weather' training camp, but that's a good thing because we didn't want to go somewhere where it's completely different to England in this moment, we only wanted to change the circumstances a little bit," manager Jurgen Klopp explained to the club's official website.
"We want to be focused on the work we do on the pitch especially, and of course we'll use the opportunity to talk about a few things, how you always do in pre-season. 
"I think there's not a lot of good things to say about having a two-week break in the middle of the season because it means we are not in cup competitions any more, but we have to accept the situation and try to use it.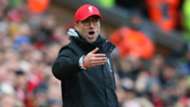 "So that's what we'll try to do, we have today two sessions, tomorrow one and Saturday a kind of an internal game that's only really for us to see a few things and do a few things, Sunday one session and then we leave. 
Ibrahimovic: I'm like Indiana Jones
"But I think you can always talk about things you need to fix, or you can create the situation where you can work on it and that's what we're trying to do here. 
"Melwood is a fantastic training ground but we are there for the whole year - since June, since we were in America, we've been there every day, so to come out and do a few different things I thought made absolute sense. The club gave us the opportunity to do it, and here we are."