PSG
PSG are set up for Neymar to win the Ballon d'Or, says Domenech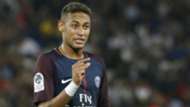 Raymond Domenech believes Neymar has moved to Paris Saint-Germain to become the best player in the world, adding that he thinks everything has been set up to achieve that goal.
Neymar's €222 million move to France from Barcelona last summer smashed the previous record and generated tremendous hype around the Brazil star.
PSG have gone on to show impressive form in the Champions League and Ligue 1 after also signing Kylian Mbappe from Monaco, and Domenech thinks the forward has no reason to look back towards Barcelona.
"I saw his first game versus Guingamp. It was fantastic," Domenech told Goal at the Wyscout Forum. "Everything was perfect and he does the right thing at every moment. He can change the game, he can change Paris Saint-Germain.
"They are a club that has never reached the final of the Champions League. Now they have him, they can reach the final if they don't face Manchester City in the early rounds. They look like a force, too. He can be one of the best in Europe, for sure. This team is for him and will help him win the Ballon d'Or.
"They have the possibility now to win the Champions League now with Neymar and Mbappe signed, but there are no guarantees. No clubs are sure to win that competition just by buying players.
"Manchester City bought lots of good players and can win it. Chelsea, Juventus, Real Madrid and Barcelona can. Lots of them can win the Champions League."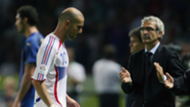 However, PSG have come in for plenty of criticism for their outlay in the last transfer window. Officials from La Liga, Barcelona and Bayern Munich have been among the outspoken voices over the perceived overspending by the Ligue 1 runners-up.
Domenech thinks Neymar's transfer fee won't be easily beaten as major European clubs are increasingly opposing the latest increase in spending by PSG and some English sides.
"The rules were made by French football," Domenech continued. "Financial Fair Play, we did it first in France and then it transfered to Europe because lots of clubs have big debts. Even clubs like Real Madrid, English clubs have this. These debts were then paid by people like [Chelsea owner Roman] Abramovich. If you have the money to pay then you ask: 'Why can't I spend it?'
"In the beginning, it was Manchester United, then it was Chelsea with Abramovich. These clubs aren't the problem as they could afford it. Other clubs are the problem; they don't have the money and they use debt to compete. Paris has no problem to pay.
"However, I think that it will stop because of Bayern Munich, Barcelona and Real Madrid, some Italian teams — not so much the English sides — but they are now saying we can't compete with this Neymar fee. They will look to make rules to stop it growing further.
"Paris has come and set the standard. These other clubs won't want, say, Russian clubs to come in or other clubs coming to compete. They want to maintain their standing in the game, so they can keep winning titles."