UEFA Europa League
Fixture congestion no excuse for Mourinho & Man Utd, insists Ajax boss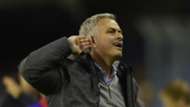 Jose Mourinho cannot complain about Manchester United's fixture schedule ahead of the Europa League final, according to Ajax boss Peter Bosz.
With two Premier League games between now and the final on May 24, Mourinho has already made reference to Ajax's week off leading up to the game.
James could be Man United's Hazard
With the top four out of reach, somewhat meaningless fixtures against Southampton and Crystal Palace will keep the United squad match fit and, since Mourinho has regularly rotated his squad all season, Bosz believes fatigue should not be an issue for Mourinho's men.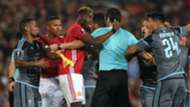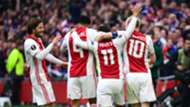 "If I only look at his line-ups and team formations all season, then he is playing with almost two different teams: one team for the Europa League and one for the Premier League," the Ajax coach told the club's official website.
The amount of money spent by United on players in comparison to Ajax suggests that the Dutch giants will find it hard to match their Premier League counterparts.
While Bosz is fully aware of the depth at the Portuguese's disposal, he insists that the two sides have just the same preparation time.
"If those boys, which he is using for his European games, are not playing at the weekend in the Premier League, they have as much rest and exactly the same preparation time as my players," he stressed.
Ajax defeated Schalke in the quarter-final before knocking out Lyon to book their place in the final, while Man United overcame Anderlecht and Celta Vigo in the last two rounds.