Premier League
Mourinho and Man United pick a bad week to blow it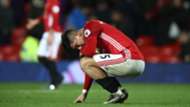 The run of six consecutive matches that Manchester United won - from beating Tottenham in December to the victory over West Ham at the start of January - is beginning to look more like a good month instead of a permanent straightening out of their patchy early-season form.
Jose Mourinho might well preside over the longest unbeaten streak for any team in Europe's top five leagues – 14 games - but that is nothing to crow about. Win, draw, it doesn't matter these days; no matter the opposition or the result, they always seem to end up sixth.
Arsenal flops clog Worst XI of the Week
United's failure to beat Hull on Wednesday night brought to the surface the same issues which were apparent in the home draws against Stoke, Burnley and West Ham earlier this term.
Mourinho's side had all of the ball but couldn't make the breakthrough. Where those matches featured some miraculous goalkeeping as a key facet in preserving a draw – Hull simply kept United out.
Without picking up the maximum quota of points – especially in a week when teams around them falter – United stand zero chance of fulfilling their Champions League ambitions.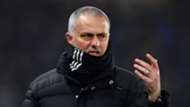 That Spurs win was impressive and gave United the impetus to build a positive run. That they subsequently played against Crystal Palace, West Brom, Sunderland, Middlesbrough and West Ham certainly helped.
The relative gentleness of that run gave United the buoyancy they needed to stay in touch with the teams ahead of them – and maybe a false sense of progression. This year – the West Ham game aside – has been jolting.
Gabriel Jesus stars in Team of the Week
There have been three league matches in a row now without a win and the cracks are showing – for the team and the manager. The draw against Liverpool was creditable – if drab – but Stoke and Hull have got to be put away.
Spurs and Arsenal had a bad week but the difference between United and those sides is that those results against Sunderland and Watford will come to be seen as blips.
United are in a league of their own but not in a way they'd be proud of. Manchester City, in fifth place, are four points ahead of United. Everton, in seventh, are five points behind. United are the bridge that connects the main contending teams – the ones challenging for the title and the Champions League places – and the rest. Every team ahead of them are better; every team beneath them are worse.
Mourinho had begun to cut a more contented figure in recent weeks as his team's form improved and points were being banked three at a time. It is easy to gauge how well United have done in any given match by judging Mourinho's mood with the press afterwards.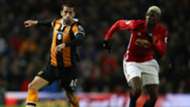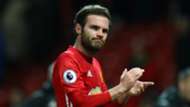 "What particularly did you feel the referee should have pulled them up on?" he was asked by the BBC following the Hull game. Mourinho had made it known that he was unhappy with the standard – or consistency – of the officiating of Mike Jones. "If you don't know football you shouldn't have a microphone in your hand," came the reply. Now, Jose, I'm no plumber but I know when my toilet's broken.
He made another glib remark which featured a none-too-subtle dig at Jurgen Klopp and his perceived favourable treatment at the hands of the officials. Why was Klopp complimented on his "passion" by the fourth official and Mourinho threatened with banishment? Well maybe the fact that he's been banned twice this season already has something to do with it.
Crybaby Mourinho can't handle 'the truth'
There are more issues at play than United simply being conspired against. Mourinho should have no legitimate gripe against Jones and his team for their performance on Wednesday night. The failure of his team to win was not down to the officials.
Paul Pogba and, in the second half, Juan Mata tested Eldin Jakupovic but beyond that there wasn't much. United were muddled and lacking any discernible attacking pattern.
Daley Blind and Antonio Valencia overlapped well in the first half but the Hull defence – and Harry Maguire in particular – were well able to deal with the subsequent crosses.
Then United lost their composure. Before the clock turned 70 they were piling the ball forward from deep and attempting to overwhelm Hull at the edge of the box. It was desperate and it didn't make the best use of the talents on the field.
Man Utd surpass Barca's unbeaten record
Meanwhile Manchester City were battering West Ham 4-0 away from home. Just as things are stalling for Jose they are picking up for his old rival Pep Guardiola.
There would appear now, as was the case at Old Trafford in September, to be a big step up in class between City and United.  City have been rejuvenated with the signing of Gabriel Jesus in the January transfer window but United are still searching for solutions and an identity.
It's City in fifth – ready to make a burst towards Liverpool, Arsenal and Tottenham – while United languish.
This has been a significant round of matches. The table has been given a shake and the teams have landed, roughly, where they'll finish. If ever there was a week to take a giant step into contention then this was it. There is no other way of saying it: United and Mourinho blew it.