Manchester United
Michael Keane deserves sensational Manchester United return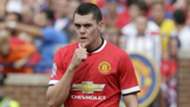 ---
COMMENT
---
Manchester United are in the midst of an identity crisis. 
Their long-standing position at the top of the Premier League's food chain has fallen since the departure of Sir Alex Ferguson by those that have followed and the club's core principles have slowly been picked apart.
The somewhat chaotic nature of Jose Mourinho's debut season of Jose Mourinho at Old Trafford - shoehorning the world's most expensive player into a distinctively average first XI competing only for the Europa League - had until last week looked likely to end outside a place in the elusive top four. 
Shaw desperate to prove Mourinho wrong
And while the Portuguese continues to stitch the soul back into the club, much will be made about the toothlessness of the attack and the need to reinforce the attacking unit once the lunacy of the summer transfer window resumes.  Mourinho, though, is likely to begin the restructure from the back.
A number of defensive targets have already been mooted for a switch to Old Trafford, though none as regularly as former United graduate Michael Keane.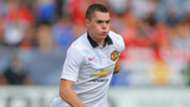 Having spent over a decade at his boyhood club, his association was ended by Louis van Gaal halfway through the 2014-15 season as his loan move to Burnley was turned into a permanent one, having been deemed not ready to challenge the likes of Phil Jones, Jonny Evans and Marcos Rojo in the first team.
Since then, though, Keane, who is set to line up against his former club on Sunday afternoon at Turf Moor, has led the Clarets into the Premier League and seen his consistency rewarded with two senior England caps - the 33rd England international to be produced by United's academy.
RUMOURS: Pep & Mou contact Alexis
"It's inevitable really, these things happen," Keane replied when questioned on the speculation linking him away from Turf Moor, following his appearance for the Three Lions.
A  summer move to the Premier League elite also now seems inevitable, having assembled the attributes needed to ply his trade at the top of English football, and Mourinho could do far worse than to build his backline around the 24-year-old.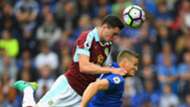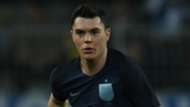 "I'm a United fan and I always will be," Keane conceded during a recent interview. "It was always United." The club now have an opportunity to sign a player comparable to Manchester City's John Stones, but for half the price.
As you'd expect, Keane has registered more tackles, interceptions and clearances than Stones this season in the Premier League, such is the nature of playing for a team in the wrong half of the table. Keane is one of only two Burnley players to have played every minute of the campaign, amassing almost 600 defensive actions.
However, Keane's composure and ability to read the game has been showcased against the best the league has to offer this season - something which former United centre-half Rio Ferdinand has highlighted on more than one occasion this term.
"He's like I was at 24: a great sponge. He's from a great family and had a good school upbringing," Ferdinand said of Keane in his Sunday Times column earlier in the season.
"He's very mature for his age – one you'd want your daughter to bring home.
"He never blames others, which is refreshing, because not all the younger generation of players are like that.
"Michael is a throwback – and other youngsters should look at him for inspiration."
How Griezmann became a Man Utd target
United chiefs would have to pay considerably more than the £2.5 million Keane joined Burnley for, though compared to the record-breaking fee they forked out to regain the services of Paul Pogba prior to the season, Keane's £25m price-tag is a steal.
There's likely to be conflict over the 24-year-old's signature this summer, though should Mourinho and his team show serious interest in the England international, there is likely to be only one outcome.
There is an inevitability about Keane's return to Old Trafford, and under Mourinho's tutelage he may find the platform he needs to find his true potential. Should the move transpire, it would be a well-deserved one for the centre-back.