World Cup
Are you a fan of tournament hubs?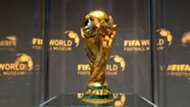 Goal strive to bring you the best footballing experience, with entertaining content, the latest news and live match statistics 

With that in mind, we are now looking to build dedicated areas on the site around major tournaments.

Please take the quick survey below to help us make this the best possible experience possible for you.