Argentine running down deal at PSG
Set to hit free agency this summer
May decide to chase an American dream
WHAT HAPPENED? The seven-time Ballon d'Or winner continues to see questions asked of his immediate future as a lucrative contract at Paris Saint-Germain runs down. If no extension is agreed to those terms in France, then the mercurial Argentine will be on the move as a free agent this summer.
THE BIGGER PICTURE: Various landing spots have been mooted for the all-time great – from Barcelona to the Middle East – but interest from the United States remains. David Beckham co-owned Inter Miami have made no secret of the fact that they would like to welcome Messi to Florida, with coach Phil Neville saying: "I'm not going to deny [it and say] there isn't truth in the speculation that we're interested in Lionel Messi. We want to bring the best players in the world to this football club. Messi and [Sergio] Busquets are the two that stand out more in recent years. They're great players who would still be a massive benefit to this organisation. For MLS, it would be a game-changer."
AND WHAT'S MORE: Sport is now reporting that MLS teams could work together to bankroll a sensational deal that would see Messi earn over $1 million a week. As his presence in America would stand to benefit everyone, with commercial and TV revenue taken into account, it is suggested that all teams could contribute to his wages and he would be free to choose whether he turns out in Miami, New York, Los Angeles or Atlanta.
This page contains affiliate links. When you subscribe through the links provided, we may earn a commission.
Sign up here for MLS Season Pass through Apple TV and watch every MLS match, including the playoffs!
IN THREE PHOTOS:
Getty Images
Getty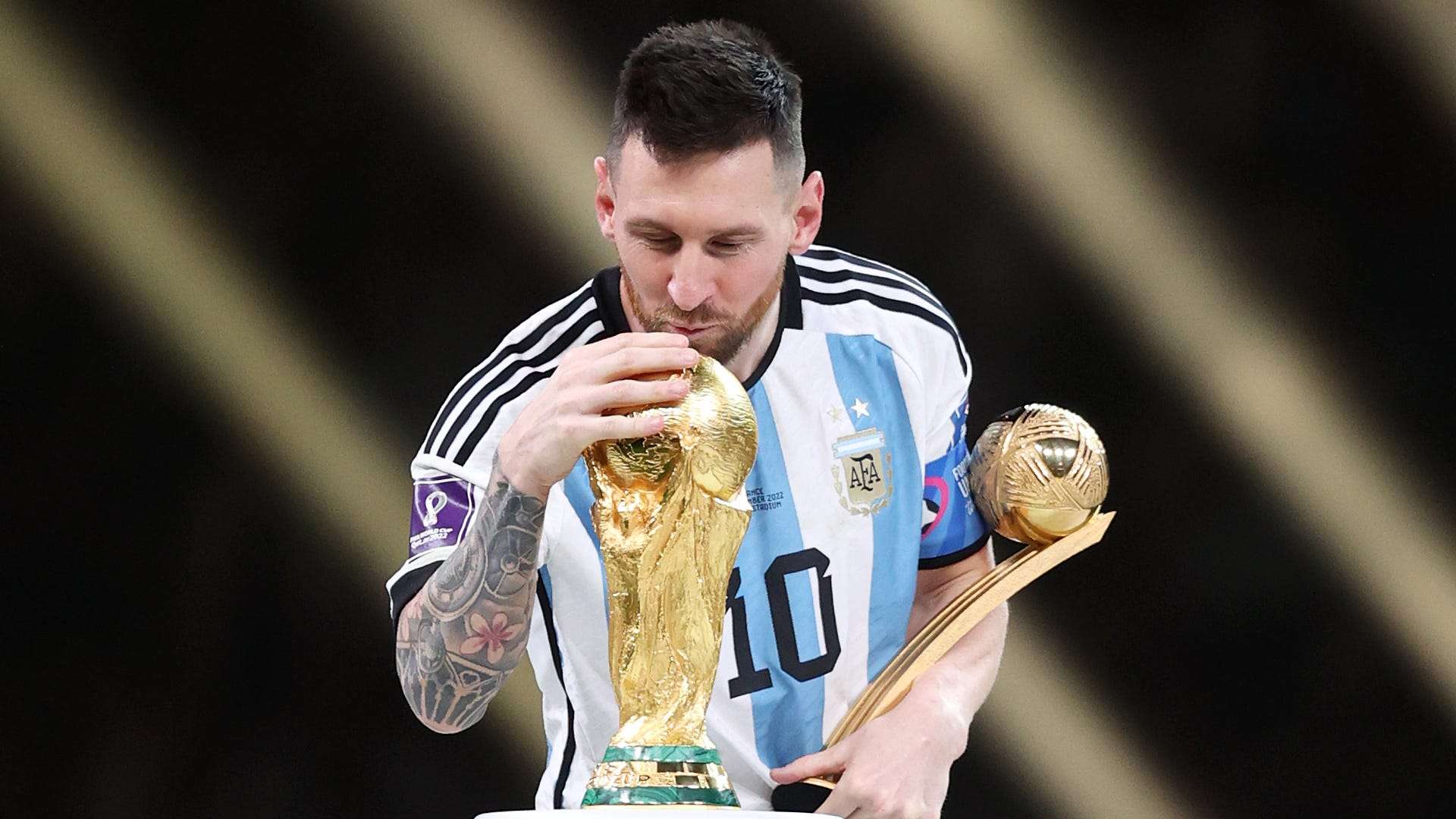 Getty
WHAT NEXT? A move to America would allow Messi to enhance his own brand in a relatively untapped market, while a fresh start would see him escape a spotlight in France under which he has not always enjoyed universal support from PSG fans – with 29 goals and 32 assists recorded across his 66 appearances for the Ligue 1 title holders.
Where should Lionel Messi play next season?
Thanks for voting.
Results will be shared soon.
Where should Lionel Messi play next season?