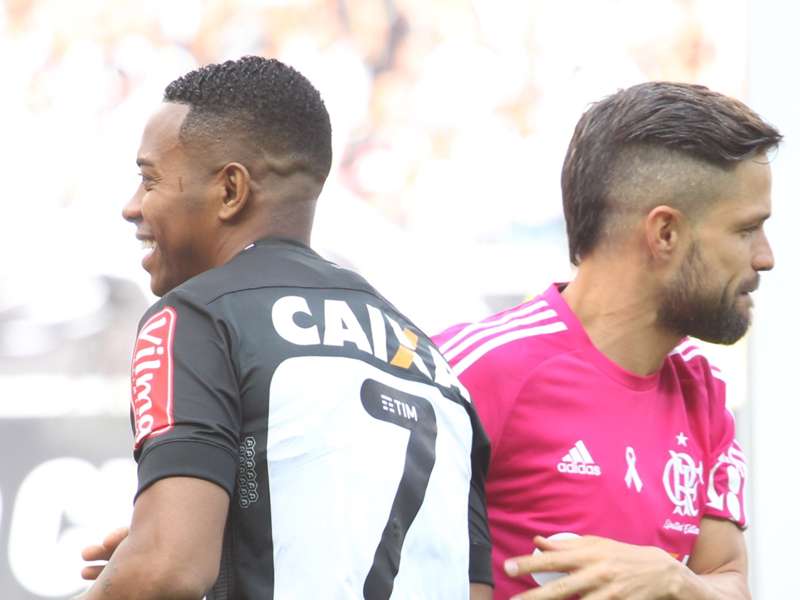 Diego and Robinho charmed the nation in the early part of the last decade.
The two stars of a talented youth side to break through at Pele's old club, the teenage duo led Santos to their first national league title in 34 years in 2002, before claiming a second two years later.
The 'boys from the village', they formed a golden generation in the Vila Belmiro port region of the city and earned call-ups to the national team before heading to Europe as the world's biggest clubs came calling.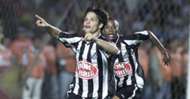 Robinho saw more action for the Selecao than his contemporary and would go on to play two World Cups, while Diego won two Copas America and a bronze medal in the 2008 Olympic Games.
He was also the one who stayed the longest in European football, completing 12 years in total, with Porto, Werder Bremen, Juventus, Wolfsburg, Atletico Madrid and Fenerbahce, before returning home to join Flamengo this year.
Robinho, meanwhile, left Santos in 2005 to join the mighty Real Madrid but left the club at his peak after a falling-out with the directors following the signing of Cristinao Ronaldo. He went on to have a mixed spell in England with Manchester City before a loan return to Santos, a stint at Milan and then a trip to China to join Luiz Felipe Scolari's Guanzhou Evergrande last year.
This year the Brasileirao has welcomed the boys home, though they are no longer working in tandem. Robinho returned from the Far East to join Atletico Mineiro and is Brazil's top scorer in 2016 with 25 goals.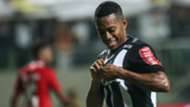 Diego, meanwhile, headed to Flamengo in August, where he has had a major impact on the team as they launched an ultimately unsuccessful title challenge.
And the pair's return to form has caught the attention of Brazil coach Tite, who admitted he was casting a keen eye over two of Santos' most famous sons ahead of the national team's return to action in the new year.
"Diego is the one who is maintaining the clear and evident cohesion, organisation and creativity of this Flamengo side," Tite told Fox Sports Brasil.
"Robinho is a different player to the one from Santos, more restrained, focused on goals, and he has a chance of being selected. They are being watched."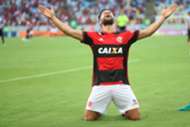 Their increasing age appears not to be a stumbling block, then. Robinho is 32 years old and Diego 31, and neither have ever endured any long-term, serious injury problems. Both have also proved themselves to be in fine physical shape.
A famous reunion could well be on the cards.