Wayne Rooney
Rooney airs Man Utd retirement regret as he admits to missing life at Old Trafford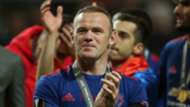 Wayne Rooney admits he had been hoping to retire as a Manchester United player, with a lack of opportunities under Jose Mourinho forcing him to head for the exit door.
As the club's all-time leading goalscorer, the 33-year-old would have welcomed the opportunity to hang up his boots at the end of a historic spell at Old Trafford.
He was, however, to slip down the pecking order under a Portuguese coach and returned to Everton in 2017 before taking on a fresh start in MLS with D.C. United over the summer.
Rooney has impressed in America and is preparing to take in one last outing for England in a friendly date with the United States, but he still harbours some regret at how his time with United came to a close.
He told the club's official app: "Of course you miss it.
"It was the highlight of my career, playing for Man United and I was there for so long. But it was the right time.
 
"I wasn't playing, first of all. I have always been a player who wants to play. Obviously, I spoke to the manager and it didn't look like I was going to play, so it was the right decision and the right time for me to go.
"Obviously, you wish, the ideal situation was staying there and finishing your career there, but football changes. Different things happen and things happen for a reason.
 
"I left with great memories. I had a new opportunity to go and play in the States.
"I had a great time at United, though, and again I am looking forward to going back and seeing a few of my team-mates, and a few friends from the staff who I have made along the way."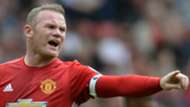 Rooney will get the chance to bid farewell to England supporters at Wembley on Thursday but wishes he could have done likewise with those at Old Trafford.
His last appearance for United came in the 2017 Europa League final against Ajax and while he bowed out with another major trophy for his collection, he missed out on an emotional outing at the Theatre of Dreams.
"To be fair, I would have taken winning the Europa League as my last game!" he said. 
"But, no, I know what you're saying. It would have been nice to have done it at Old Trafford. But I have been back there a few times and I will be back over the Christmas period, at a game to watch them.
 
"The fans give me a great reception every time I go back and when I went back with Everton. That was a nice moment.
"I had some great moments and obviously the testimonial. The fans have been brilliant to me and it will be nice to see a few familiar faces when I go to a game over Christmas."