Who is Mourinho's Man Utd target Emil Forsberg?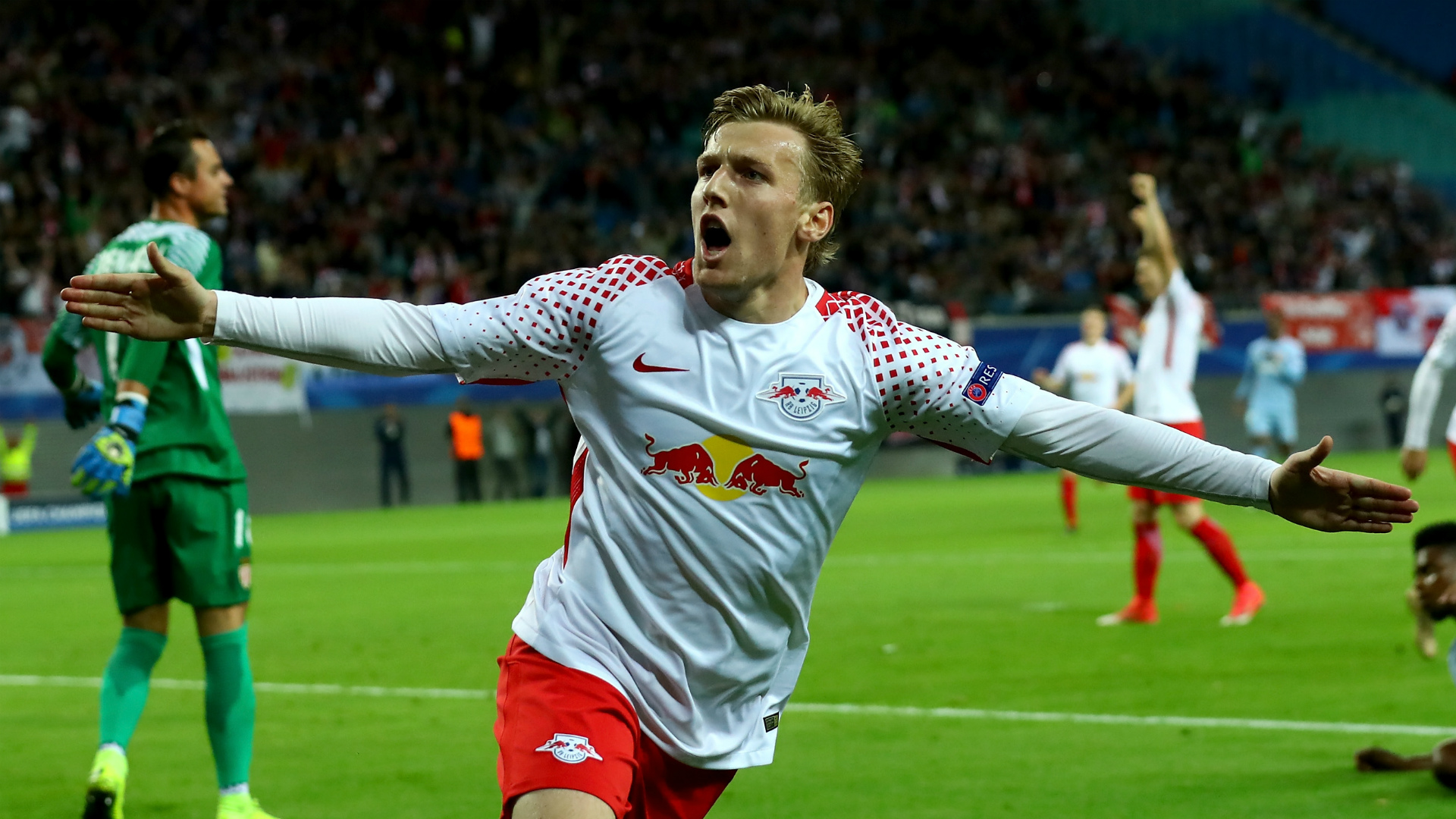 Emil Forsberg was dismissive of reports Manchester United are ready to make a move for him as he played a starring role in Sweden's victory over Italy last week.
"I read about it in the newspaper, but my focus is on RB Leipzig," the winger insisted after it was said Jose Mourinho was in the stands to cast an eye over him.
Another strong campaign with his current team may be top priority, but after seeing his hopes of a move shut down by the Bundesliga side in the summer, his concentration may soon stray from matters in Saxony as his displays attract more attention.
Europe's more established top sides have been circling Forsberg since January, but RB Leipzig's refusal to entertain the notion of him leaving during the close season prompted his agent to accuse the "arrogant" club of "destroying his dreams".
After a summer of links to AC Milan, Roma and Liverpool, the emergence of United's interest could add a new spark to his ambitions of playing at the next level. Contracted to the club until 2022, it will take a substantial effort to pry him away from RB, especially with fellow star Naby Keita on his way to Liverpool next summer, but some top sides will consider him worth it.
The 26-year-old has become a treasure in his homeland and has taken over as the key player in the wake of Zlatan Ibrahimovic's retirement from the national team and his man of the match display in the 1-0 win over Italy has improved his stature even further.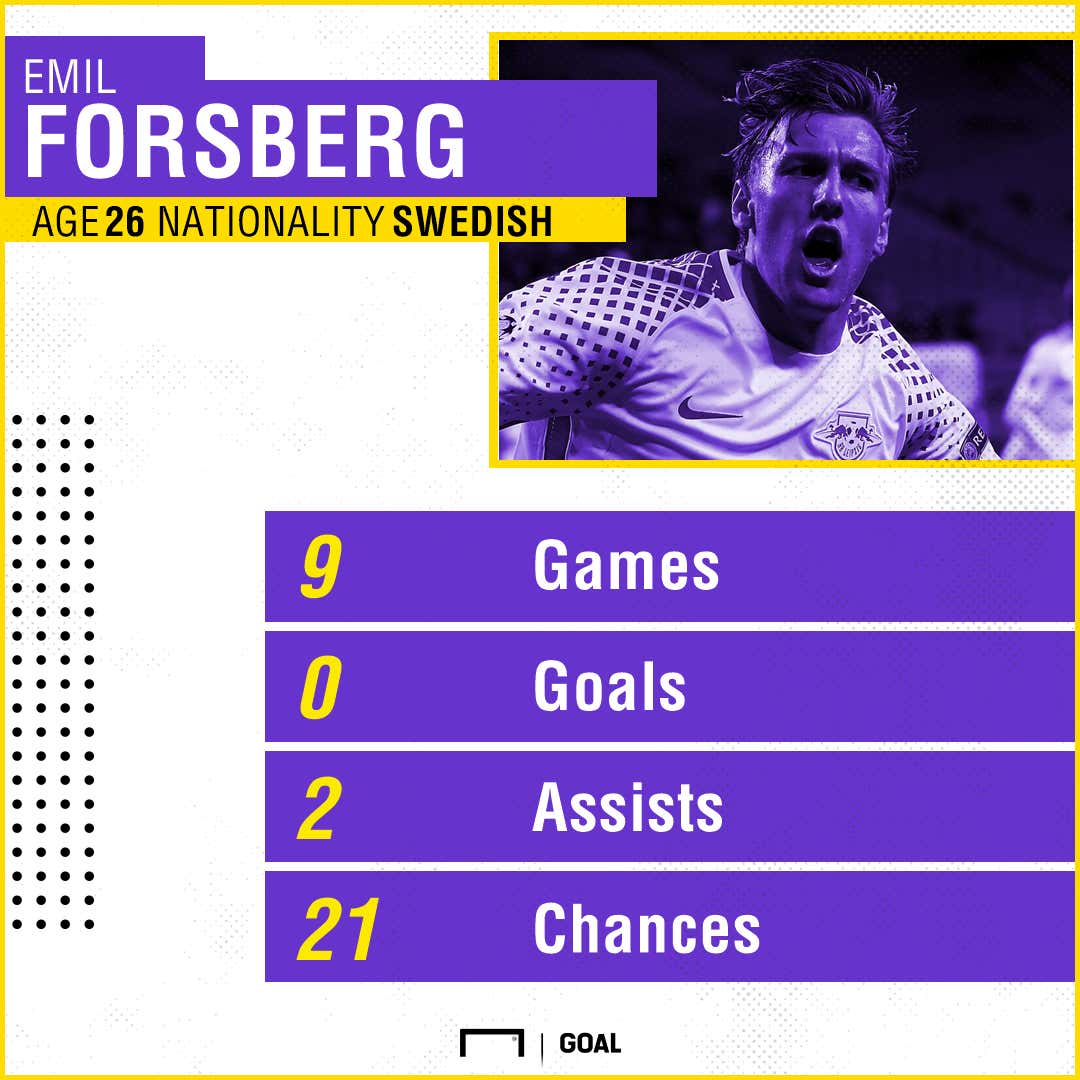 It is a reputation Forsberg has been building since he followed in his father's footsteps in becoming a star player for his hometown team Sundsvall, making his debut in the second tier at the age of 17. He was crucial in their promotion to the Allsvenskan and keeping them up, earning a step up to Malmo.
Two years and two league titles later, he left as the top performer to join Leipzig in the 2. Bundesliga and immediately established himself as a pivotal player in their quick rise to one of the strongest sides in the country.
His tally of 19 assists in his and RB Leipzig's debut campaign in the Bundesliga last season was by far the highest in the division and only one player in the top flight created more chances, while he added eight goals to the equation.
Forsberg is more than goals and assists, though. A quick, skilful left-sided midfielder who threatens from the inside channels with his passes and dribbles, he injects pace into Leipzig's attacks and links up well with Keita, Timo Werner & Co.
A huge asset for Forsberg's game is his first touch. He can stop a long, high pass dead immediately if needed, but the way he seamlessly moves the ball into space with it earns him a great deal more time on it.
He has superb technical ability, but when he combines with his reading of the game, it is as if he is two steps ahead of opponents as he heads for goal or picks out a team-mate.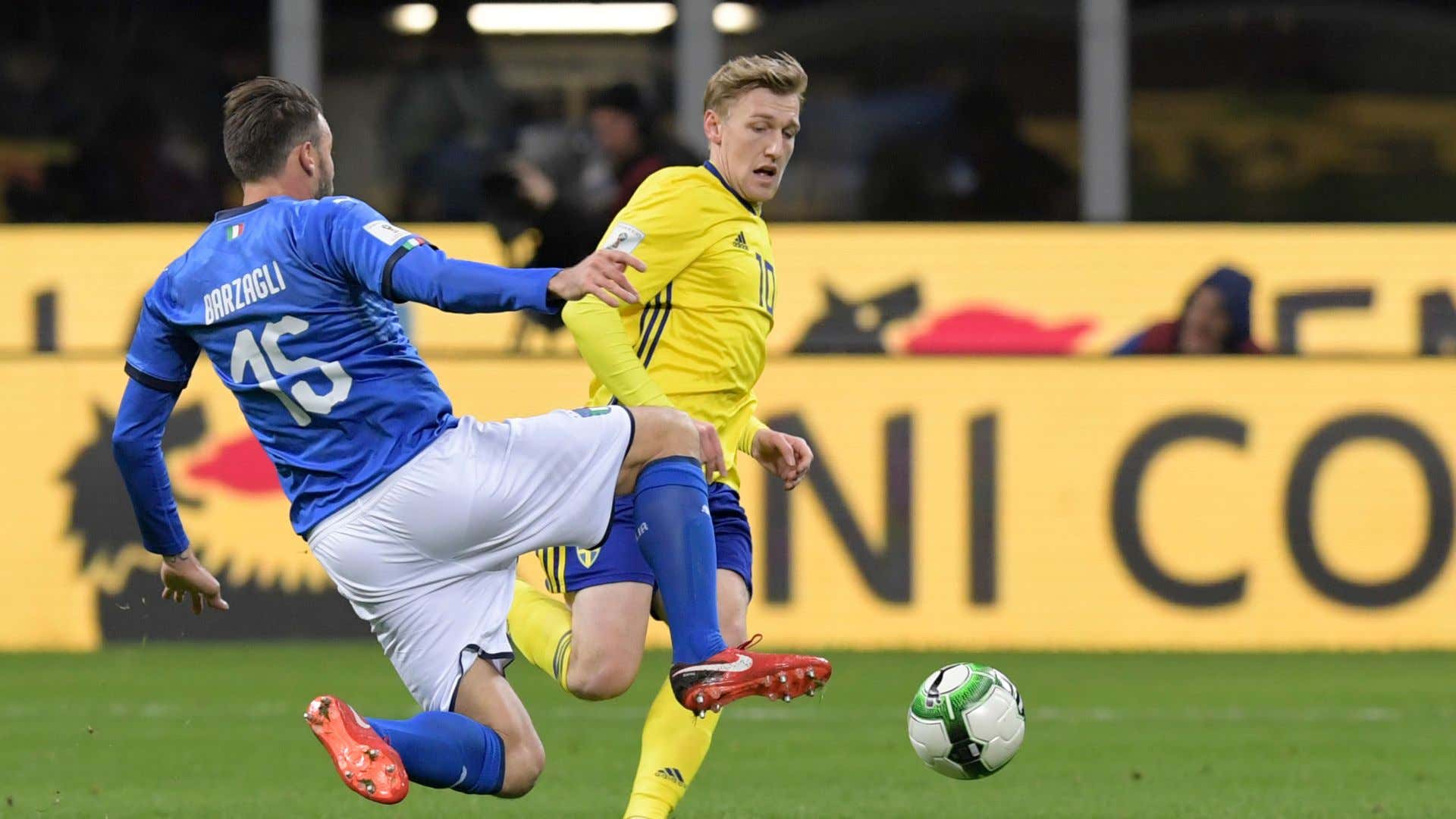 "He's so damn cool, so cool," 83-time Sweden international Kennet Andersson said. "A real top player. World class, actually."
A return of three goals and two assists from 14 games in all competitions this term show a bit of a drop after a summer full of transfer speculation, but he continues to carve out opportunities and his strikes against Monaco and Porto in the Champions League were vital in securing points.
"Of course, it's hard to reach last season's level again, both [Forsberg and Keita] have been hyped enormously, then the transfer stories came in the summer and the boys have put themselves under enormous pressure again," coach Ralph Hasenhuttl said recently.
He has impressed several times this season as he did against Italy, but needs to find consistency again as his side look to close the four point gap on league leaders Bayern Munich and progress in Europe.
"This club wants to be the best, and I want to be the best," he said when he signed a contract extension earlier this year, and as a bit of a late bloomer, he may have some way to go to be the ultimate.
However, Sweden's star man has shown he deserves the attention of Europe's top sides as the January transfer window approaches.
With the likes of Man Utd, Liverpool and Roma circling, Leipzig may have to let him go or risk destroying his dreams again.