'Magician' Conte claims he predicted Chelsea's struggles
Chelsea manager Antonio Conte has joked that he is a "magician" having predicted his side would struggle to defend their Premier League campaign back in August.
The Blues are going through something an injury crisis, with the likes of N'Golo Kante, Tiemoue Bakayoko and Danny Drinkwater among those ruled out for Saturday's clash with Watford.
Conte's side have not won in three matches since beating Atletico Madrid in the Champions League in September, but the former Juventus boss is hoping he can rise to the challenge of bridging the gaps to the Manchester clubs at the top of the Premier League table.
"I was a magician to anticipate it," Conte said with a curious smile. "Honestly, [puffs cheeks] I think to anticipate some difficult situations is not for all. But, for sure, you hope. You hope you won't have problems in your season.
"But, I repeat, I stay here to work. I stay here to put all myself into this club, for the fans and the players. Me and my staff. But for sure I'm a person who is not afraid to face the difficulties. My history speaks very clearly on that. I fought in the relegation zone.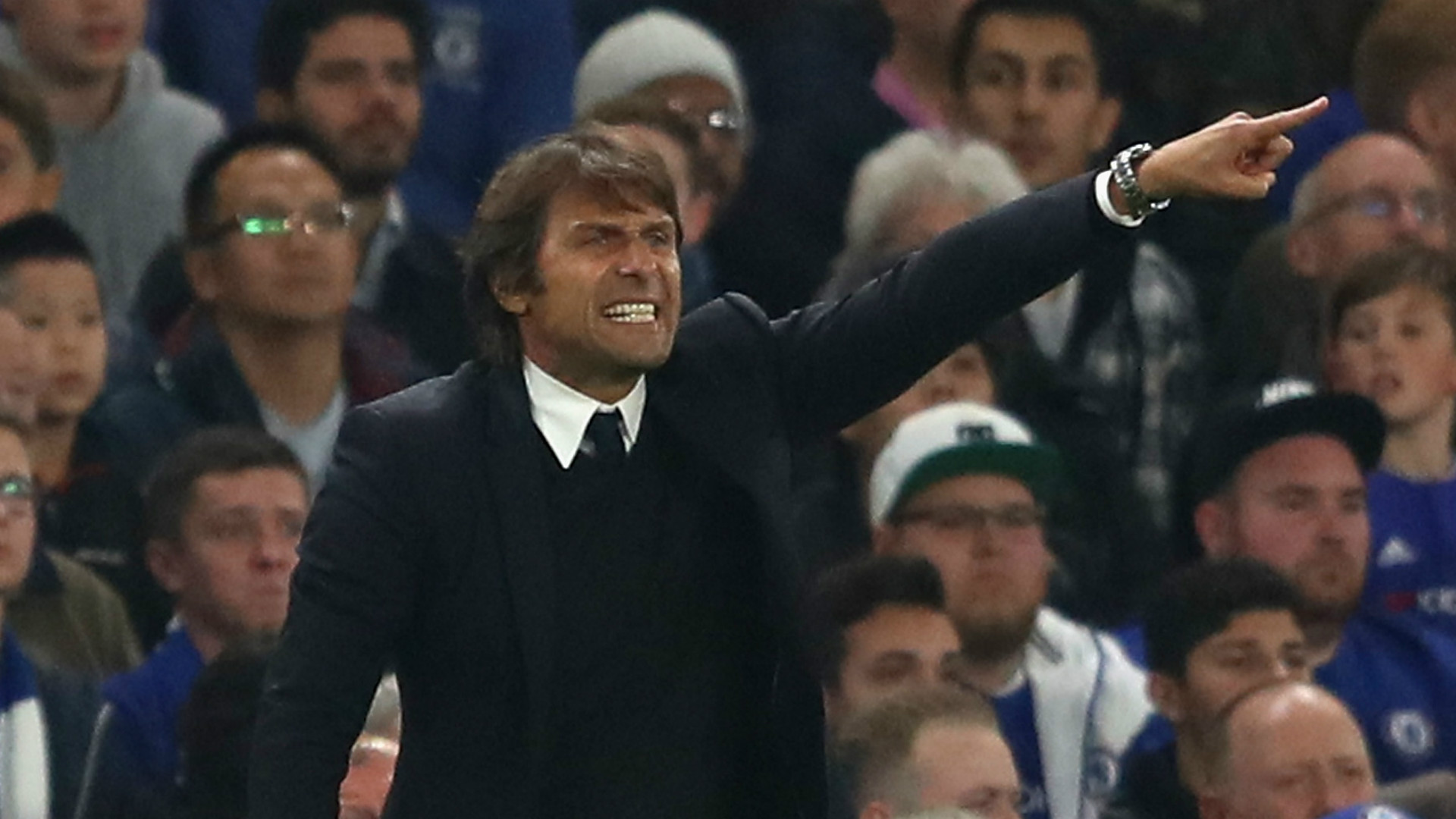 "I started my career very badly, my first experience, but I understood and learned a lot about this. I repeat. I have experience, a lot of experience, as a player and as a coach of facing this type of situations. But I was a magician.
"Now we are in October and we have to think about improving the present. This is the most important thing. To look at ourselves. Don't find excuses. Tell always the truth. If you always tell the truth, you can't be afraid of anything."
Chelsea are currently in fifth, one place below the Hornets ahead of their meeting at Stamford Bridge. 
Reports have claimed that some of Conte's players have grown tired of his training methods while speculation continues that he will leave the club at the end of this season, if not before.
Conte has repeatedly refuted these claims and insists he is not looking for sympathy as he attempts to find a solution to their disappointing recent results.
"The support is my job. The support is my job, my work. This is only my support. I know only this support in my experience. I don't know other support. The support is my job. To put all of myself into the job.
My questions to Antonio Conte today about Drinkwater and Kante. #CFC pic.twitter.com/pyzhi8um7x

— Nizaar Kinsella (@NizaarKinsella) October 20, 2017
"If this is enough, it's okay. If it's not enough, [shrugs]. But the only support I know is my job. We are in October. We are in October. It's very difficult because we have just started our season. To have this type of problem [to give up on the Premier League title], it's very difficult to find an answer, to this question?
"We have just started our season and now we have to face each competition with all our strength. The most important thing is to put all of ourselves into our work at every moment of the day. It's important for ourselves, for the club, for the fans to do that. In October, it's very difficult to make a decision on this aspect.
"Every situation is different because, when I was coach in Siena, it was different. In Bari, it was different. In Arezzo, it was different. With the national team, it was different. Now it is different with Chelsea, facing different situations.
"Not the same situations. You learn every day. You must be open to learn from every experience. This is very important. If you think it's impossible to learn something, you are only a stupid person. I learn every day and I give everything every day."
Conte, meanwhile refused to answer questions on whether he and Chelsea owner Roman Abramovich had held discussions similar those that took place last season after the club were beaten by Liverpool and Arsenal in successive matches. 
Chelsea's injury list means Cesc Fabregas is the only fit midfielder avaialable for selection on Saturday, with David Luiz set to join him in a central role.
The likes of Nemanja Matic, Nathaniel Chalobah and Ruben Loftus-Cheek were all allowed to leave the club over the summer, leaving many to feel little sympathy for Conte and his complaints about squad size, but he insists the right decisions were made in the transfer window.
"Every player is a different issue. The club tried to do the best for every player. But if a young player wants to go to play, the club must take the best decision. The club tried to make the best decisions for these players."