Nike celebrates the many 'firsts' at World Cup 2018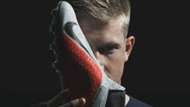 With the world's biggest football tournament coming to a close, Nike celebrates the many 'firsts' alongside the teams.  Not only was it a first for Croatia to be in the finals, it was also a first for the brand to have an all-Nike final with both teams donning Nike kits.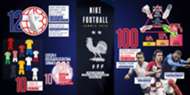 Of the 32 teams competing in Russia, ten wore Nike kits with over 65 percent of the athletes wearing Nike football boots - a 12% increase compared to previous years. An impressive 100 goals were scored by players wearing Nike boots and 66 goals were scored with Nike Mercurial 360, a perfect way of celebrating the 20th anniversary of the iconic line. In addition, France's Kylian Mbappe, a Nike athlete, was awarded young player of the tournament.