Conte calls on Bakayoko to learn from 'complete player' Kante
Antonio Conte has called on Tiemoue Bakayoko to follow the lead of compatriot N'Golo Kante, a player he believes has improved the technical aspects of his game since arriving at Chelsea.
Bakayoko made his debut, after his £35 million move from Monaco, in the 2-1 away win at Tottenham as he hastily recovered from a knee injury.
Chelsea 8/1 to beat Arsenal 1-0
The 23-year-old made his second start against Leicester last weekend in another impressive display, but Conte believes his big-money addition can enhance his game as Kante has managed to do over the past year or so.
"I think he's very close to being totally involved in our idea of football. I think so," Conte told reporters at Cobham Training Centre. "He can improve a lot with the ball. We are working about this aspect. We did the same with N'Golo when he arrived here.
"If you remember he was very, very good without the ball, to win the ball, to recover the ball. Now I think you can see a complete player with the ball, without the ball. Now he's becoming better with the ball, N'Golo.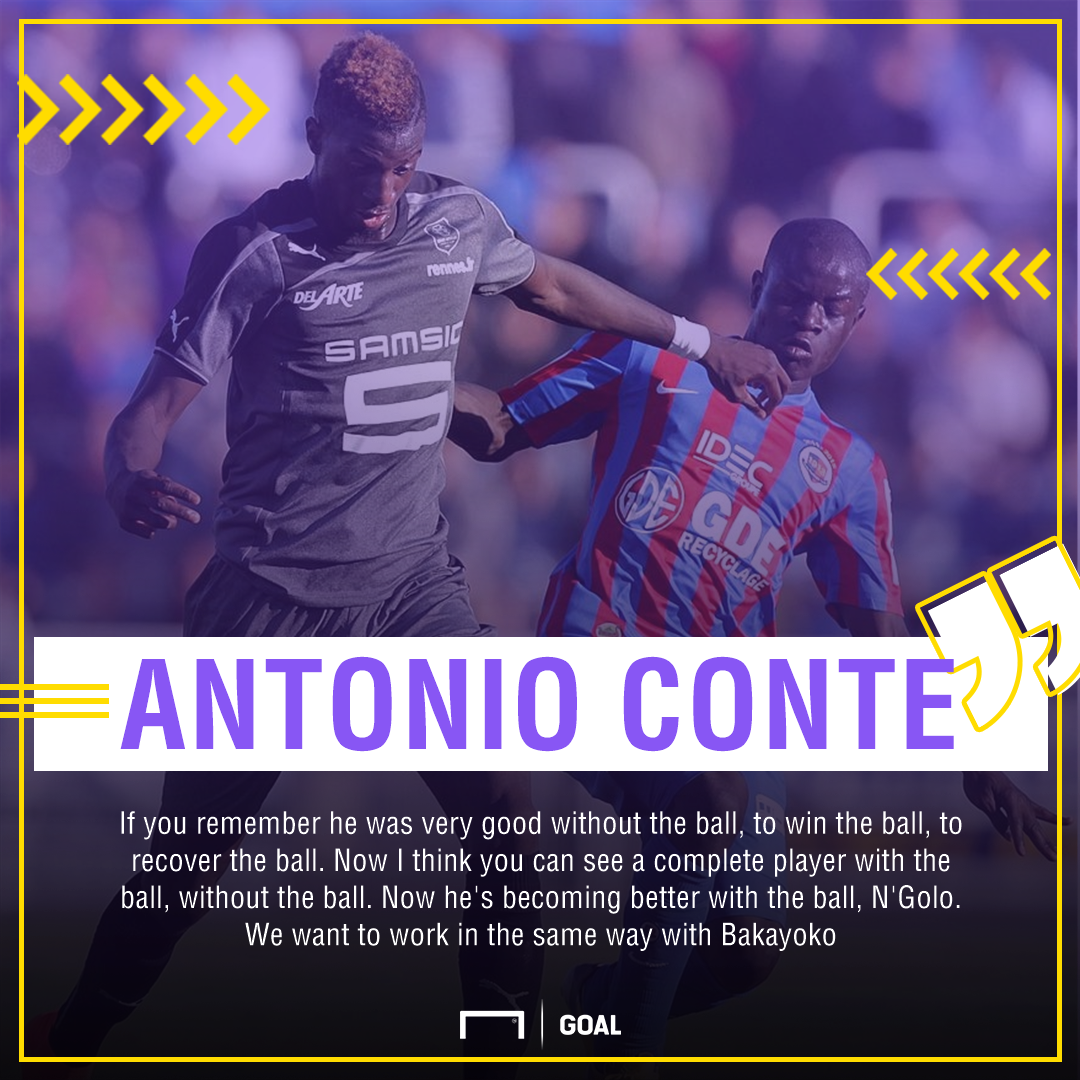 "We want to work in the same way to have this process with Baka. This will be very important for him and for the team. If you remember last season I told during many press conferences about N'Golo that he could improve a lot with the ball.
"I think he's working very hard to improve this weakness. But I think now he's a complete player, he's a top player with the ball, without the ball. He always knows when he has the ball what he has to do. This is very important.
"We want to improve also Baka about this aspect. Baka without the ball is a really strong player, a physical player. You can feel him during the game. I think he can improve a lot with the ball. We are working a lot on this aspect with him."
Kante went on to win both the PFA Player of the Year and FWA Player of the Year awards last season, becoming the most defensively minded footballer to win the award since John Terry in 2005.
Conte is faced with a tough decision ahead of a match with Arsenal on Sunday - does he go with Bakayoko's strength in the middle of the park or Cesc Fabregas' passing ability against his former club? Conte has been quick to laud what his new signing can offer as he mulls over his options.
"I think Baka is a good player. He's 23 years old. Don't forget this," Conte added. "He has a lot of room to improve in tactical aspect and also in the physical aspect. I think Baka has been a good signing for us.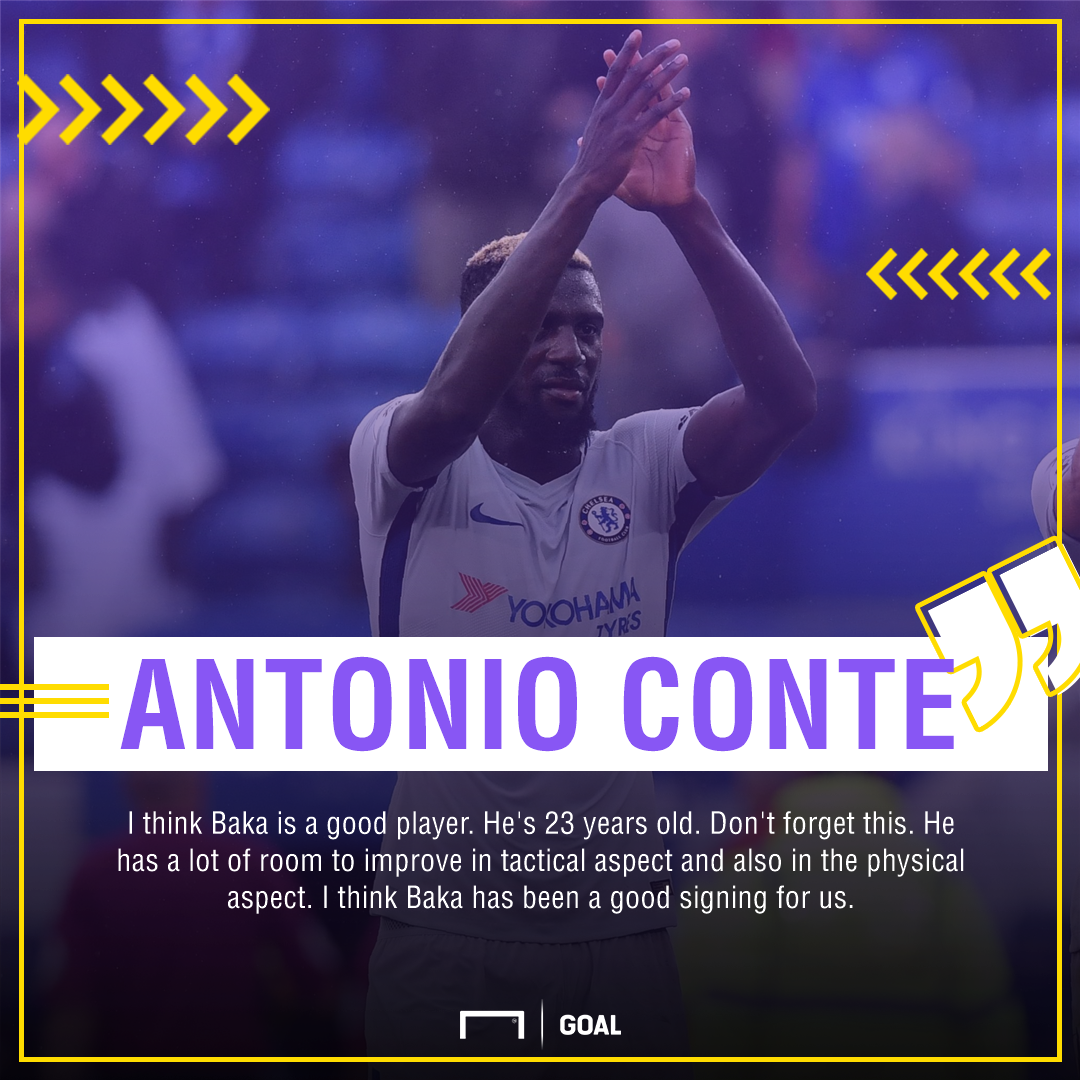 "He's working very well and he needs a bit more time than other players to understand very well our style of football. Above all if you are a midfielder, you need time to understand the right position.
"We try to play with an identity and if you want to give an identity to your team, every single player needs to know very well your idea of football. I'm very happy because he's improving a lot.
"In the last 10 days he improved a lot in the tactical aspect, also in the physical aspect. He's a powerful player, for sure a good signing for us. I think that to have in your team powerful players is very important, above all in this league.
"This league is very tough physically. If you are not prepared for this impact you can suffer a lot. For sure I'd like to have played with him but now it's impossible."
It is almost a year ago since several gambling companies suspended better on Conte being sacked after a 3-0 defeat to Arsenal at the Emirates Stadium.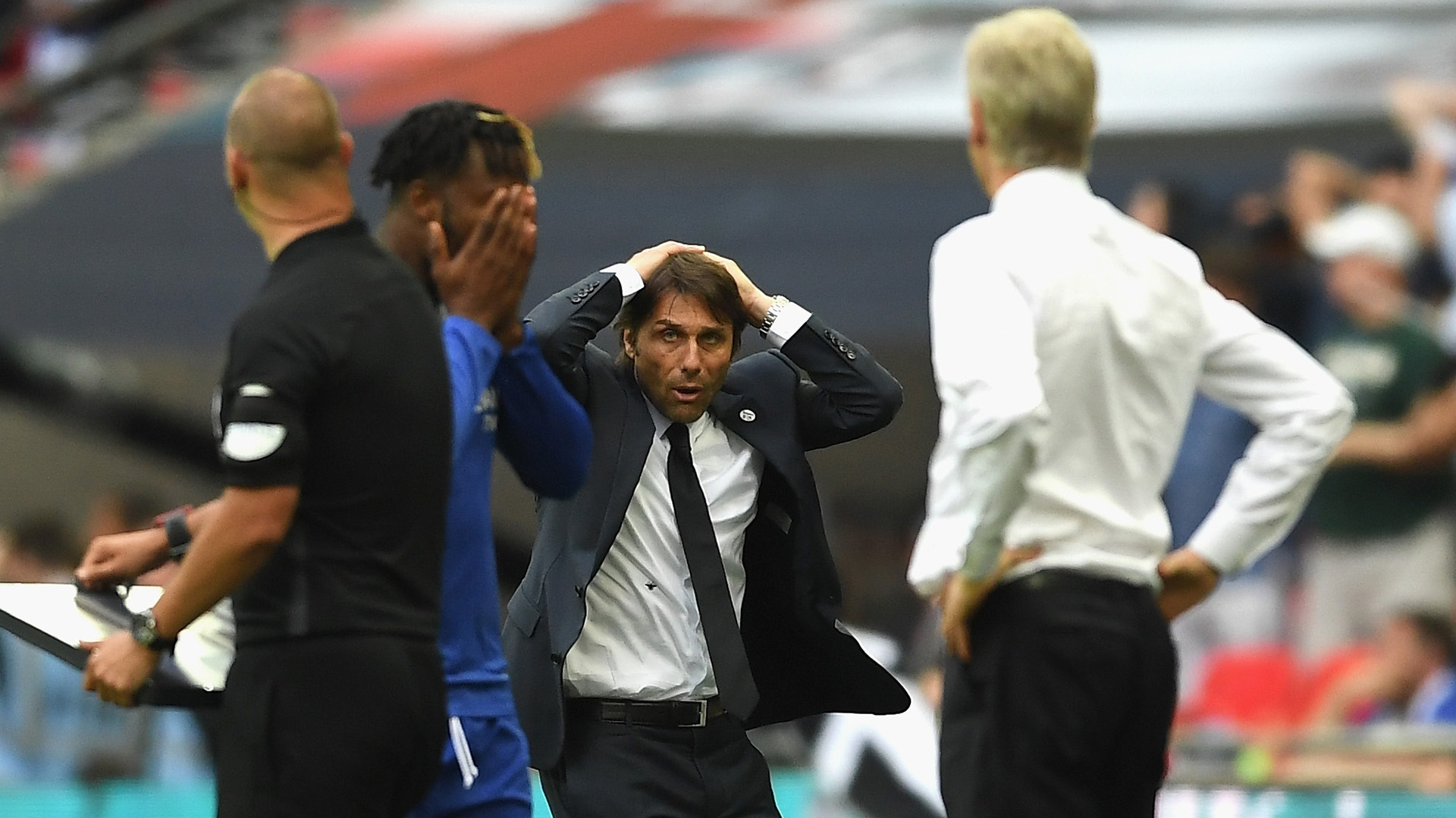 Conte says he has come to terms with the constant speculation over his future and concedes that it is just part of the job.
"Honestly, I wasn't worried. No, because I trust, I trust in my work," Conte continued. "I think that I trust myself and my idea, in my methods. Then it can happen that one experience can be positive or negative.
"But for sure I don't change my mentality, I don't change my method, I don't change my idea of football. This is for sure. Don't forget it happened also this season after the win against Tottenham. Yes, I think every coach must be used to having these voices.
"I think it's normal. But I think that every coach has to be focused on the work, continue to work every day. Only through work you can improve your team and stay in one team for many years. I heard [the news stories], also because I remember during the press conference I remember a question about this betting company.
"Our job is this. We must be prepared to face this type of situation. We must live with this type of pressure. When you go in your house and you know you have given 120%, I think I am happy. When I started as a manager [with Arezzo] after seven games, or nine, I don't remember, they sacked me.
"I remember they brought in Maurizio Sarri [now at Napoli] and then they re-hired me. I think in that period the problem wasn't the coach, maybe the club in that period."