WTF
VIDEO: Studs Up is back for episode six!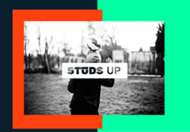 Studs Up airs every Thursday at 8pm (GMT) on Facebook. Join us in taking a lighter look at the world of football!
To make sure you don't miss the show, register your interest on Facebook and we'll let you know when Studs Up is going live.