Casemiro
Tipping the balance: Casemiro can lead Brazil's new generation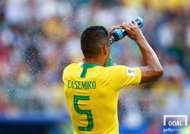 "You don't realise how good and incredibly important Casemiro is, until he's not there," former Real Madrid defender Alvaro Arbeloa said after a 2-1 defeat to Belgium ended Brazil's World Cup.
The Selecao undoubtedly felt the absence of the defensive midfielder, who had been so key to providing balance to a midfield that provided defensive cover more than ever before under coach Tite.
Expected #Brasil team to face El Salvador tomorrow

Debuts for @Neto_Murara, Eder Miltao and @richarlison97 pic.twitter.com/kUaNl1DnAE

— Brasil Global Tour (@BGT_ENG) September 10, 2018
Casemiro had spent the last two years consistently ferrying over to the left to help plug the gaps left by the offensive trio of Marcelo, Philippe Coutinho and Neymar.
But for the quarter-final, the biggest match of Tite's time in charge of Brazil, Casemiro's suspension for a yellow card in the previous game against Mexico would prove a hammer blow.
With Paulinho suffering an untimely loss of form, a desperately struggling Fernandinho had found himself totally overrun in the first half as Kevin De Bruyne found space down the Belgium right to put the Selecao to the sword.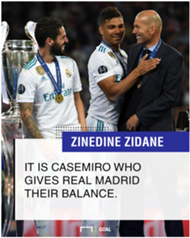 Belgium coach Roberto Martinez had done his homework and by the time Tite could reshuffle his pack at the break, Brazil were already two goals down.
Casemiro is something of a thermometer in the midfield, constantly measuring the temperature and providing the cool head which ensures Brazil never forget to lock the back door. 
Tite's use of a lone destroyer at the base of the midfield was widely viewed as a major step forward for Brazilian football after years of defensive sides fielding "double volantes." 
And Casemiro's ability to join in with the midfield passing and distribute from deep was vital to the most proactive Selecao in recent memory.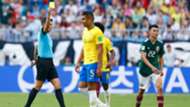 Casemiro has also been vital to his club, Real Madrid, with coach Zinedine Zidane among those to single him out as perhaps the European champions' most important player and heralding him as the world's best in his position.
Twice he has been named in the UEFA Champions League Team of the Tournament – a competition Casemrio has now won on four occasions. The 26-year-old has come a long way since leaving Sao Paulo as a wayward youngster who appeared to have lost his way.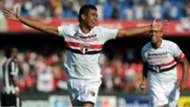 Gone is the talk of a player who found himself distracted from his profession. Forgotten is the "Casemarra" that threatened his career as he rose through the ranks at Sao Paulo.
Instead, those close to him have spoken time and again of his commitment and obsession with watching games of both himself and football from all around the world in order to further his understanding of the sport. 
Former Madrid coach Zidane has pointed out exactly that, impressed at the Brazilian's desire to constantly improve as a player.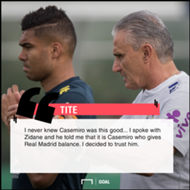 "He always wants to learn," said Zidane. "He always wants to know more. He always asks questions and that is great for a coach." 
World Cup 2018 proved a disappointment for most of the class of 2018, but Casemiro can hold his head high, safe in the knowledge that his own reputation grew and his importance to his country is greater than ever.
And on this month's Brasil Global Tour, we have bene reminded once more how vital a role as ever. Tite will make five changes to his side for Tuesday's match with El Salvador, and it comes as no surprise that Casemiro isn't one of them.
Tomorrow is game day!

Get your tickets NOW and join us on the Brasil Global Tour

https://t.co/oYyYsnC9lX pic.twitter.com/j1wa4N4CAJ

— Brasil Global Tour (@BGT_ENG) September 10, 2018
Barcelona midfielder Arthur will be handed his first international start as the Selecao begin a minor renovation in midfield. Lucas Paqueta, too, may well be handed significant game-time next month.
But Casemiro will be the constant. For his undoubted on-field contributions, but also for the example he can set and the experience he can offer a new generation ahead of Qatar 2022.