Kalia Kulothungan
Subhash Bhowmick, Alvito D'Cunha, Ishfaq Ahmed pay tribute to Kalia Kulothungan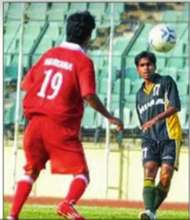 Former East Bengal midfielder Kalia Kulothungan passed away this morning after he met with a bike accident in his hometown of Thanjavur at the age of 40. 
He was one of the midfield generals of Subhash Bhowmick's ASEAN Cup winning squad. He also played a vital role behind East Bengal's back-to-back National Football League titles in 2002-03 and 2003-04 seasons. 
"We maintained a minute of silence in his memory today before practice. Kulo (Kulothungan) was a superstar for me. Whenever he was called upon he delivered for the team. Junior (Cristiano Junior) passed away at a young age and now Kulo. They were like my own sons. 
"During an AFC Cup match in the Maldives, the opposition was not allowing us to settle on the ball. Even Bhaichung and Mike Okoro were not able to manoeuvre. I called on Kulo from the bench in the second-half. He started exploiting the open spaces and we finally won the match 2-0. There are many instances like where Kulo came on and changed the course of the game," said a grieving Bhowmick.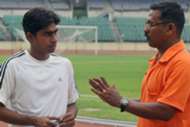 He was the lifeline to a star-studded line-up, containing the likes of Bhaichung Bhutia, Mike Okoro, Cristiano Junior and Raman Vijayan. Alvito D'Cunha who has played quite a number of seasons with Kulothungan also heaped praises on his deceased team-mate.
"He was not only a good human being, he was a fantastic player as well. He was the trump card for Subhash Bhowmick during those days. Whenever East Bengal had problems on the pitch like not getting goals, Kulothungan was the person who would come on from the bench and change the whole complexion of the game.
"He was a great ball player who could dominate the midfield. He was one of the key members when we won five out of five trophies in a year. It is very shocking to see him leave the world at such an early age," said D'Cunha.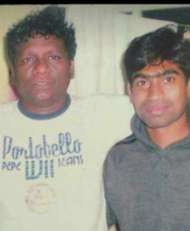 Kulothungan also captained his home state of Tamil Nadu in the Santosh Trophy, playing a pivotal part in the side coached by PC Thulasi.
Former Kerala Blasters winger Ishfaq Ahmed reminisced how Kulothungan single-handedly defeated Mohun Bagan while the Tamil Nadu born was playing for Mumbai FC.
"Kulo had the potential to decide the fate of a match all by himself. He was playing for Mumbai FC against Mohun Bagan and it was Kulo's solitary goal which sealed the win for Mumbai. That year Mohun Bagan was playing fantastic football and Kulo handed us the first shock. He was a gifted player. He would glide past defenders with ease and more importantly he was a fantastic guy to hang around with. He remained jolly all the time but was decisive on the field. My heart goes out to his family," expressed Ahmed. 
Kulothungan remains one of the few players who had donned the jersey of all the three Kolkata giants during his playing career including Mohun Bagan and Mohammedan Sporting. In the twilight of his playing career, aged 34, Kulothungan returned to the Kolkata Maidan to join Bhawanipore FC in 2012 which is currently being managed by veteran tactician Subrata Bhattacharya.