RBB withdraw from remaining Wanderers games this season as active support frustration mounts
Active support within the A-League has taken a huge hit with Western Sydney Wanderers group the Red and Black Bloc deciding they won't be attending their side's remaining games this season.
After reaching out to the FFA and Wanderers management about issues surrounding active support this season, the RBB only heard back from club staff that proposed some very strict suggestions that included the removal of the capo stand and increased police presence.
In a statement posted on their Facebook page, the group announced that as a result of the impasse they had reluctantly decided to pull out from attending all remaining matches this season which will include finals should Western Sydney seal a top six finish.
"Whilst this decision burns us to our core as we live for the badge and colours of this club, this decision has been made in order to reconvene with all stakeholders during the off season to come back bigger and stronger next season," the RBB said in a statement on Facebook .
"It's through these increasing restrictions that active support is suffering and nearing non existence.
"We encourage all to support the team how they sit fit, however, due to the increasing measures taken by various managements, there will be no organised active support during the remainder of this A league season (including any potential finals)."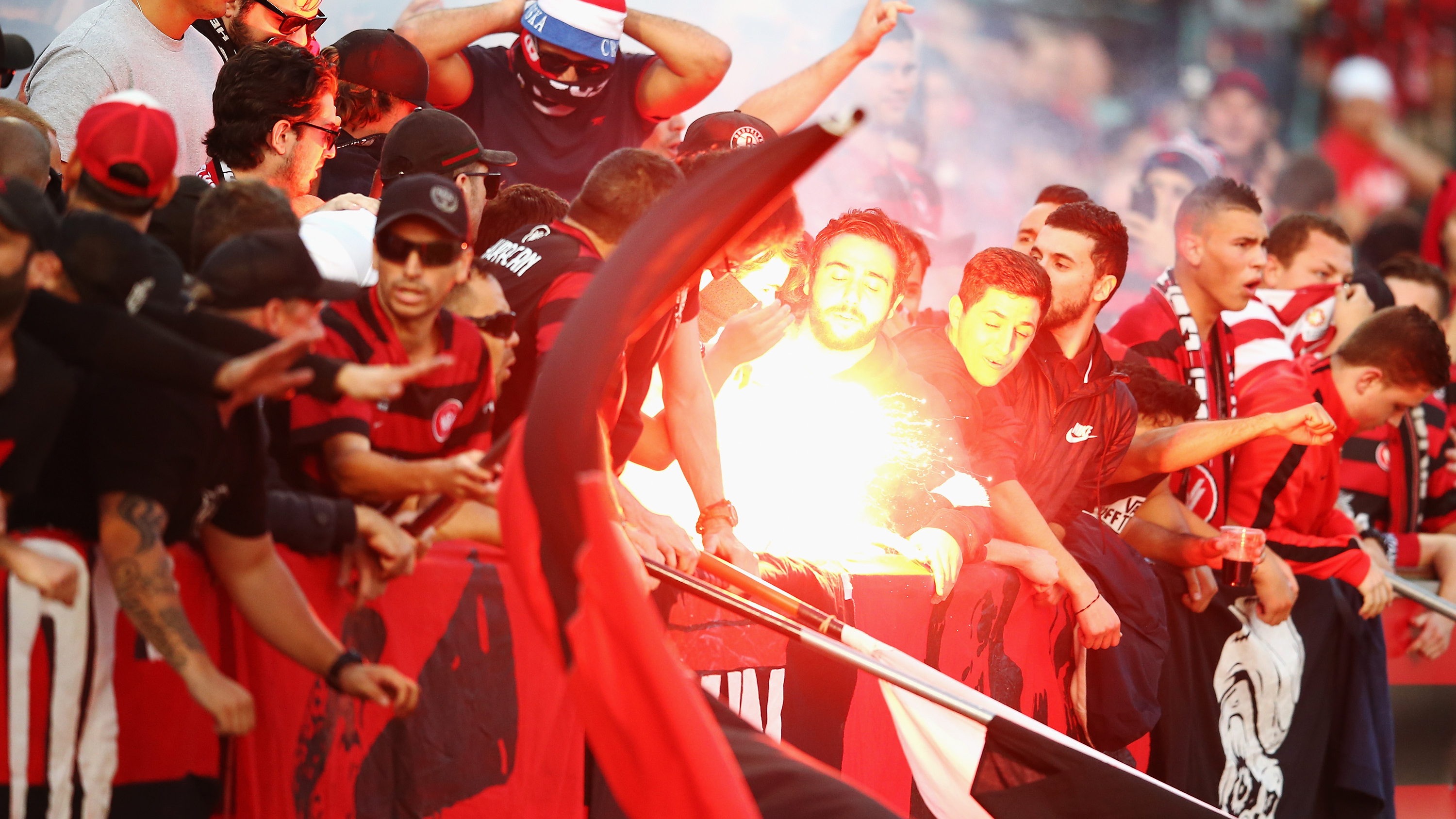 The decision is a huge blow for the Wanderers who were without the RBB temporarily mid-season as a result of flares at the Sydney Derby which saw the active support group banned for one game.
Goal was told by the club that they won't be making any comment about the RBB's decision.
With a decisive game against Brisbane Roar on the weekend, the absence of the club's loudest supporters doesn't bode well for a club founded on its strong support.