Transfers
Premier League strugglers might regret overlooking Adebayor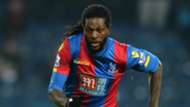 In one of the big moves on transfer deadline day, Emmanuel Adebayor has signed with Istanbul Basaksehir, a move that may well represent a missed opportunity for a series of Premier League sides.
The Togo frontman had appeared destined for a move to Besiktas earlier in the window, but with a move breaking down over the player's reported demands—Adebayor was understood to be after a package worth an eye-watering £3 million—he has opted for the surprise package of the Turkish top flight.
It's a great move for player and club.
Istanbul BB have acquired a player who has the experience to see them over the line and the quality to trouble defences in the Super Lig, while the West African could stand his best chance of picking up the first league title in a career that has been surprisingly devoid of honours for one so talented.
After 19 matches, Istanbul find themselves two points behind rivals and domestic heavyweights Besiktas in the race for the league title, and while their defence is already stronger than the Black Sea Storm's, Adebayor can provide them with the firepower to overcome their more illustrious opponents.
However, there's a lingering sense that perhaps Ade is selling himself short with a move to the relative minnows, particularly considering some of the clubs, notably in France, who have courted him since his contract with Crystal Palace came to an end during the summer.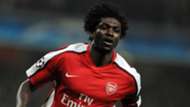 Both Olympique Lyonnais and Montpellier, for example, have been linked to the hitman, who hasn't played in Ligue 1 since leaving AS Monaco for Arsenal in 2006.
Admittedly, Adebayor's stock is low in English football following his underwhelming tenure with Crystal Palace and Brede Hangeland's unhappy revelations about the West African's professionalism…or lack thereof…but he's still a player who could offer that x-factor to teams struggling at the bottom of the Premier League.
Ade boasts experience of English football and has a proven track record of goalscoring in the top flight, as recently as the 2013-14 season, he enjoyed a record of 11 goals in 21 appearances for Tottenham Hotspur.
These are rare commodities to find in a striker, let alone one who is available on a free transfer.
One concern about the forward, following his spell of inactivity, was whether he would be too rusty and short of match sharpness to handle a return to the English game.
To an extent, those concerns ought to have been assuaged by his performances for Togo at the ongoing Africa Cup of Nations in Gabon. He may not have scored, but he delivered a series of fine displays, demonstrating much of the hunger, inventiveness and athleticism that he showed in abundance during his prime.
Against the Cote d'Ivoire, for example, in Togo's opener, there was one moment of magic when he tackled an opposition defender, slalomed past another, and carved open the Elephants' backline with a superb cross with the outside of his foot.
There aren't many forwards who can demonstrate this kind of technical class and vigour rolled into one, let alone those available on a free transfer.
The great concern about Adebayor, however, is his perceived apathy to football, and the ease with which his motivation and desire can dip.
Alan Pardew and Andre Villas-Boas failed, perhaps, where Claude Le Roy and Tim Sherwood succeeded, and there's no doubt that he's a risky prospect.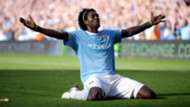 However, surely some of the experienced managers struggling at the bottom of the division, the likes of Sam Allardyce, in particular, and David Moyes, must back themselves to get the most out of the ex-Arsenal hitman.
Wasn't this the kind of signing upon which Big Sam, for example, made his name during his successful stint with Bolton Wanderers? Why not revive the old approach back at Palace?
Sunderland, now without Victor Anichebe for three months, surely ought to have considered the contribution Adebayor could have made to their front line.
And what of Middlesbrough, Swansea City and Hull City, all of whom have struggled to find the net on occasion in recent months?
Not all of these teams will survive the drop, and those who don't may well regret not taking the bait of a player who, when he's hungry, remains an exquisite talent.