MLS
MLS combine winners and losers: Jon Bakero keeps shining, Joe Gallagher fading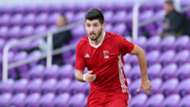 Winning the MAC Hermann Award, the honor given to college soccer's top player, has never been a guarantee of success on the pro level for past winners. But the most recent winner is looking more than capable of making a smooth transition to Major League Soccer.
Wake Forest forward Jon Bakero came off the bench and helped set up a goal, while continuing to look mobile and sharp on the ball, in the second day of action at the 2018 MLS combine. He successfully built on a strong showing on day one, and is climbing up draft boards quickly.
Not all top-rated attacking prospects are having good combines though. In fact, Bakero might be the only one among the top attackers before the combine to improve his draft stock ahead of Friday's MLS draft.
Here is a look at who performed well, and who struggled, on day two of the MLS combine:
---
STOCK RISING
---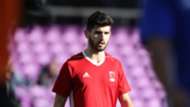 JON BAKERO:  Though he didn't start his match, Bakero came on and made his mark, looking good in the attack yet again. He has done enough over two days to push himself into the conversation for a top-five spot.
RICKY LOPEZ-ESPIN: Teams looking for a big forward had to like what they saw from the Creighton forward, who was actually deployed in midfield on Monday. He made the most of the assignment by showing that he has good feet and can move well.
JORDAN JONES: While Lopez-Espin is climbing toward the top half of the first round, Jones has pushed himself into a potential second-round pick with a strong showing Monday. The Oregon State forward scored a goal and showed good mobility.
GORDON WILD: Wild badly needed to show well, and he did just that, coming off the bench and impressing enough to be considered again as a first-round option despite his international status.
ALAN WINN: The UNC winger turned in a much better day two after struggling in his opening match. He showed off his mobility in the final third, and made a good impact in his match.
ANDRE MORRISON: No, we aren't going to ignore the shaky defensive moments he endured on Monday, but Morrison belted the goal of the combine, and put in some good defensive challenges.
RAFAEL ANDRADE SANTOS: The VCU playmaker came off the bench and turned in another good performance, showing off his long-range shot, quickness and deft passing touch. His international status works against him, but teams have to like what they have seen.
CHRIS LEMA: Turned in another tidy performance, delivering clean passes and connecting the defense to the attack. Some scouts thought he might have played things a bit too safe, but he was steady for a second straight day.
ALEX ROLDAN: Came off the bench and played well in central midfield, covering ground well and handling a deep-lying role well. Could have showed off his attacking quality a bit more, but still impressed.
LUCAS STAUFFER: There isn't a fullback at the combine who has boosted his stock more than Stauffer, who made the most of playing in a three-man back line. He showed quickness and intelligence, and is pushing himself closer to a first-round spot.
---
STOCK FALLING
---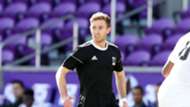 JON GALLAGHER: The Notre Dame forward simply hasn't gotten going at the combine, and that could prove disastrous considering his international status and the fact he's already signed to a senior contract. In danger of falling out of the first round after entering the combine as a potential top 10 pick.
EDWARD OPOKU: Another highly-rated prospect who posted a second straight disappointing day, Opoku has shown that he is quick, but not that he can make good decisions with the ball.
TOMAS HILLIARD-ARCE: Questions continue to be asked of Hilliard-Arce's ability to pass the ball and defend in one-on-one situations. Nobody has his college resume, but more and more scouts are starting to wonder if he can succeed in a pro system where he won't have the same type of cover he enjoyed at Stanford.
JUSTIN FIDDES: Though he was slightly better on day two than day one, Fiddes still didn't show the qualities expected of a top 15-caliber prospect. Has shown very little getting forward, which has to have MLS teams worried if they were hoping he could be the answer as the top left back in this draft.
JOSE CARRERA-GARCIA: Scouts hoping to see quickness and pinpoint passing from Carrera-Garcia came away disappointed. He could be carrying a knock, which might explain his lack of burst.
POL PLANELLAS. The Spanish midfielder had a solid day one, and while he wasn't bad on day two, he failed to stand out. Scouts see the impressive technical quality, but he needs to show an ability to control a game if he's going to be a first-round pick.
WYATT OMSBERG: After setting the bar high with a strong first day, Omsberg took a step back on day two. Showed his athleticism, but didn't defend as well. Still one of the top central defenders in the draft.
MAC STEEVES: While some other big forwards impressed, Steeves struggled to make his mark and looked slow and stiff. Needs a big day three to avoid a steep slide.