Asian Cup Qualification
It's in Pyongyang after all for Malaysia's Asian Cup qualifier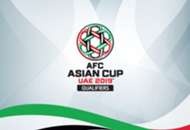 It's confirmed! Malaysia's first 2019 Group B Asian Cup qualifer against North Korea that was initially postponed, will take place in Pyongyang after all.
Yesterday the Asian Football Confederation (AFC) released a statement stating that they have received confirmation from Football Association of Malaysia (FAM) that the Malaysia government has removed the travel restrictions to North Korea.
Hence, AFC has confirmed that the qualifer will be held in Pyongyang, North Korea on the previously agreed date of 8 June 2017.
With the qualifier less than one month away, the situation with the Malaysia national team is the only item left undecided. Following disagreement over the contract, Mario Gomez is now out of the picture to be the next national team head coach and the position is still vacant.
Players and teams are still involved in the FA Cup, Super League and AFC Cup before the training starts for the national team and without a head coach in place - questions on who will decide on the squad comes to the fore. 
Furthermore, Tan Cheng Hoe has now been left in a limbo after his resignation from his role at Kedah Football Association. Initially wanted by Gomez as his assistant, there's possibility that the new head coach whoever that might be, may not see Tan in the same light.
Clock's ticking and FAM will need to act fast to ensure that Malaysia could start the campaign on the best possible path.