eSports
FIFA 19 player Danny Taylor joins Goal's eSports team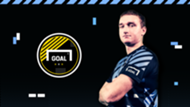 Goal has expanded its eSports team by signing experienced professional FIFA player Danny Taylor.
The 25-year-old joins Graham 'GrayzaGoal" McIntyre to complete Goal's eSports team and become the global football website's first PlayStation player.
Prior to joining Goal, Taylor represented West Ham United and reached the FIFA eWorld Cup Grand Finals three times.
Goal's Marketing Manager, Paul Rayment, said: "We believe that by adding Danny to our team not only improves our competitiveness, but also the content we can create for the legion of FIFA fans who come to Goal for both their football and gaming content.
"Danny's experience will be an asset, and with his style being similar to Graham's we expect the pair to form a true partnership and help each other improve as players."
Taylor said: "Last season went well for me, but I'm eager to do better this season and with Goal's support I'm in a great position to do so. I'm looking forward to winning with Goal but also getting involved in more FIFA content and helping to raise the profile of FIFA as an eSport."
He has already represented Goal by competing against players from Leicester City's Christian Fuchs' eSports team.
Taylor and McIntyre faced five players from No Fuchs Given eSports in a series of matches that will be shown through Goal channels later this month.
The Middlesbrough native also took part in the first Weekend League of the competitive FIFA season, winning 27 out of 30 matches, making him a verified player for future professional tournaments.