Farizal's banned reduced after appeal to AFC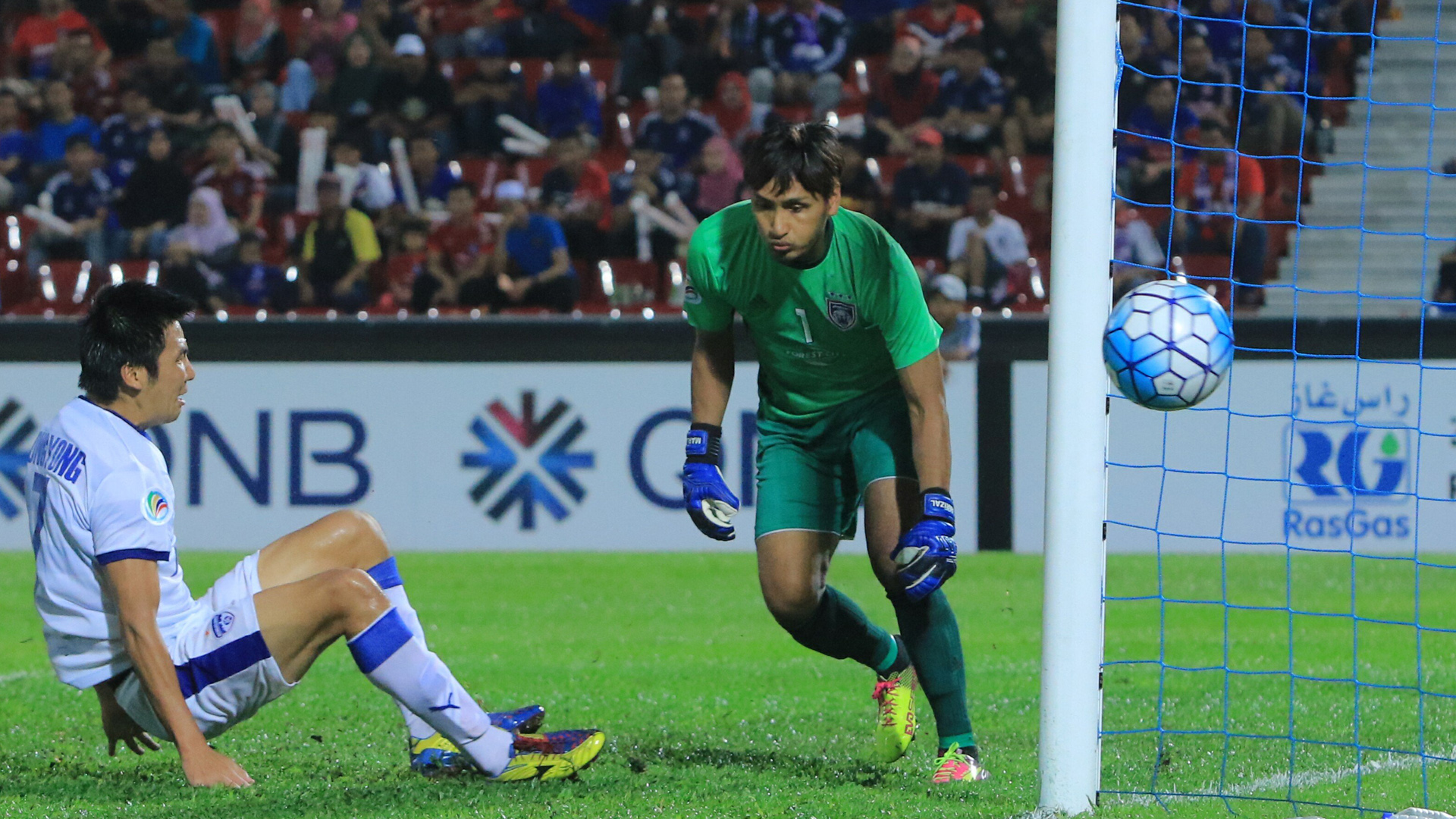 JDT Media
Asian Football Confederation (AFC) has deliberated the appeal sent by Farizal Marlias and Johor Darul Ta'zim (JDT) - and the goal keeper will now have his year long ban reduced to eight months.
In a statement released on Thursday morning, AFC has now decided that the ban handed out to Farizal for his violent conduct in the aftermath of his red-card sending off during the match against Ceres-Negros FC will be include a suspended four-months.
This means that Farizal who was earlier banned from 9 June 2017 until 9 June 2018 will now have that shortened. Farizal is allowed to resume playing from 9 February 2018 onwards. However, should he be sent off for any violent conduct matters during these four months of probationary period, the suspended sanction will be automatically invoked.
This is great news for JDT, although this remaining 2017 season is a write-off, Farizal would not be missing more than 4 - 5 matches next season with this reduced sanction.
While Farizal's suspension has given Izham Tarmizi the chance to make the spot his own, it also has impacted Haziq Nadzli. Held back at the club due to the lack of goal keepers, Haziq had to miss out on joining the national under-22 squad for the on-going AFC U23 Championship qualifiers in Bangkok.
Although that is balanced back by the fact that Haziq is now getting more game time with his club, the latest being the 3-2 defeat to Selangor in the Malaysia Cup on Tuesday night.