Ronaldo is yet to be registered
Carries a two-game FA ban
Might debut against PSG in a friendly
WHAT HAPPENED? Ronaldo was officially presented as an Al-Nassr player on Tuesday after signing a two-year contract with the Saudi outfit, who have reportedly made the 37-year-old the highest-paid player in football history. But the player will likely have to wait sometime to make his debut as he will have to serve a two-game FA ban he was handed as a Manchester United player. He was punished for smashing an Everton fan's phone as he walked off the field after a match at Goodison Park in April last year.
Moreover, there are other factors preventing Ronaldo from being registered with the Saudi FA: a foreign player will have to leave Al-Nassr as there are already eight on their books excluding the Portuguese, and the club will have to get a Certificate of Competence from the Saudi Arabian Football Federation (SAFF) by granting dues to employees in the football sector. It has been reported that Uzbek midfielder Jaloliddin Masharapov will be sacrificed, having made just one appearance this season.
WHEN CAN RONALDO MAKE HIS DEBUT FOR AL-NASSR? The Knights of Najd were forced to postpone their first Saudi Pro League game since the arrival of Ronaldo by 24 hours due to technical problems at their stadium "due to heavy rain and weather conditions impacting the stadium's electricity". However, Ronaldo is highly unlikely to take part in the re-scheduled fixture on Friday or the clash with Al-Shabab on January 14 due to the ban. He could make finally get on the pitch in his new colours when a Saudi All-Star XI face Lionel Messi's Paris Saint-Germain in the Riyadh Season Cup on January 19.
STORY IN A PHOTO: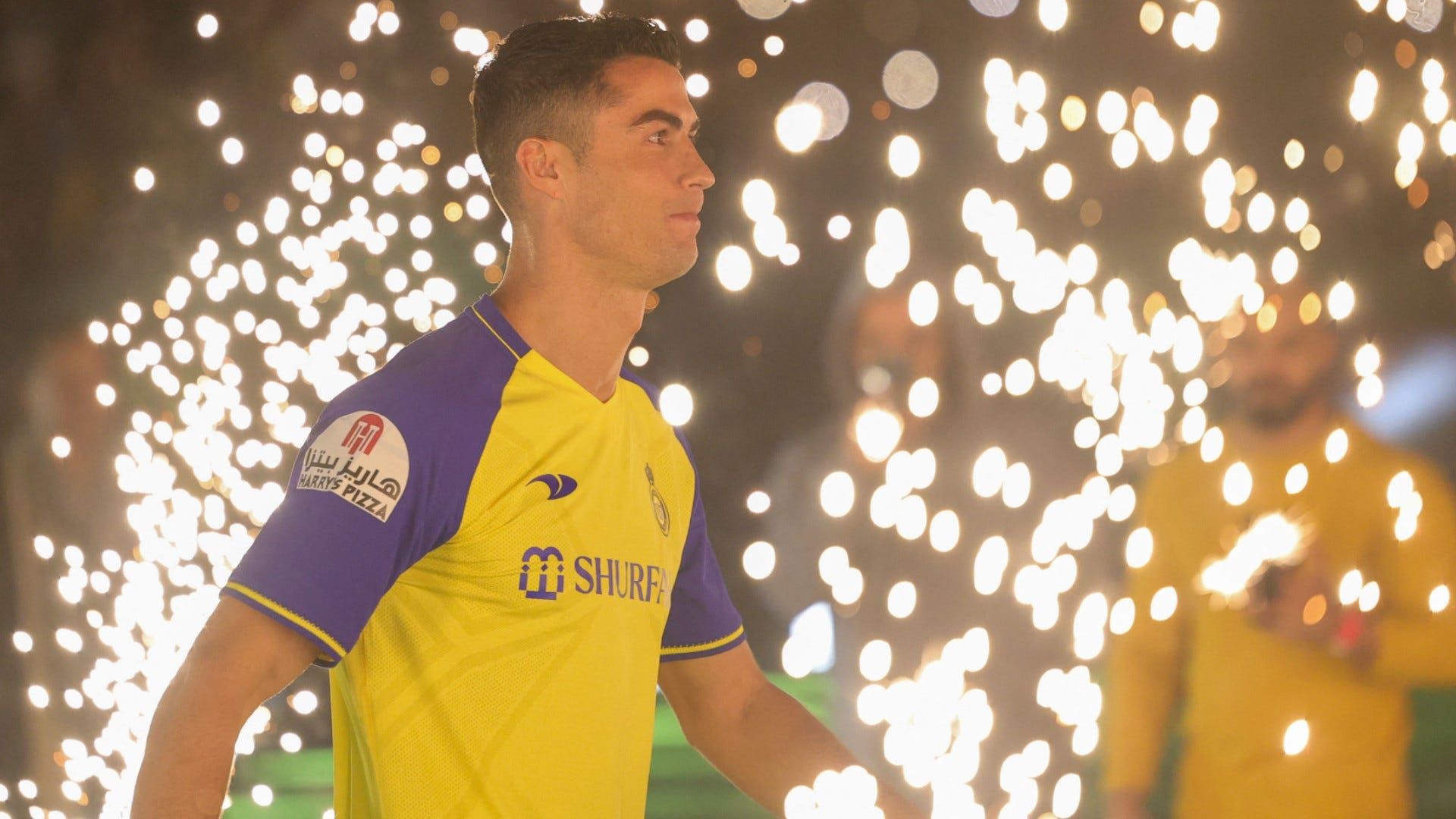 Getty
Who is the best No.9 in the world?
Thanks for voting.
Results will be shared soon.
Who is the best No.9 in the world?