Juventus
Are Allegri's record-breakers now better than the Juve of Zidane or Platini?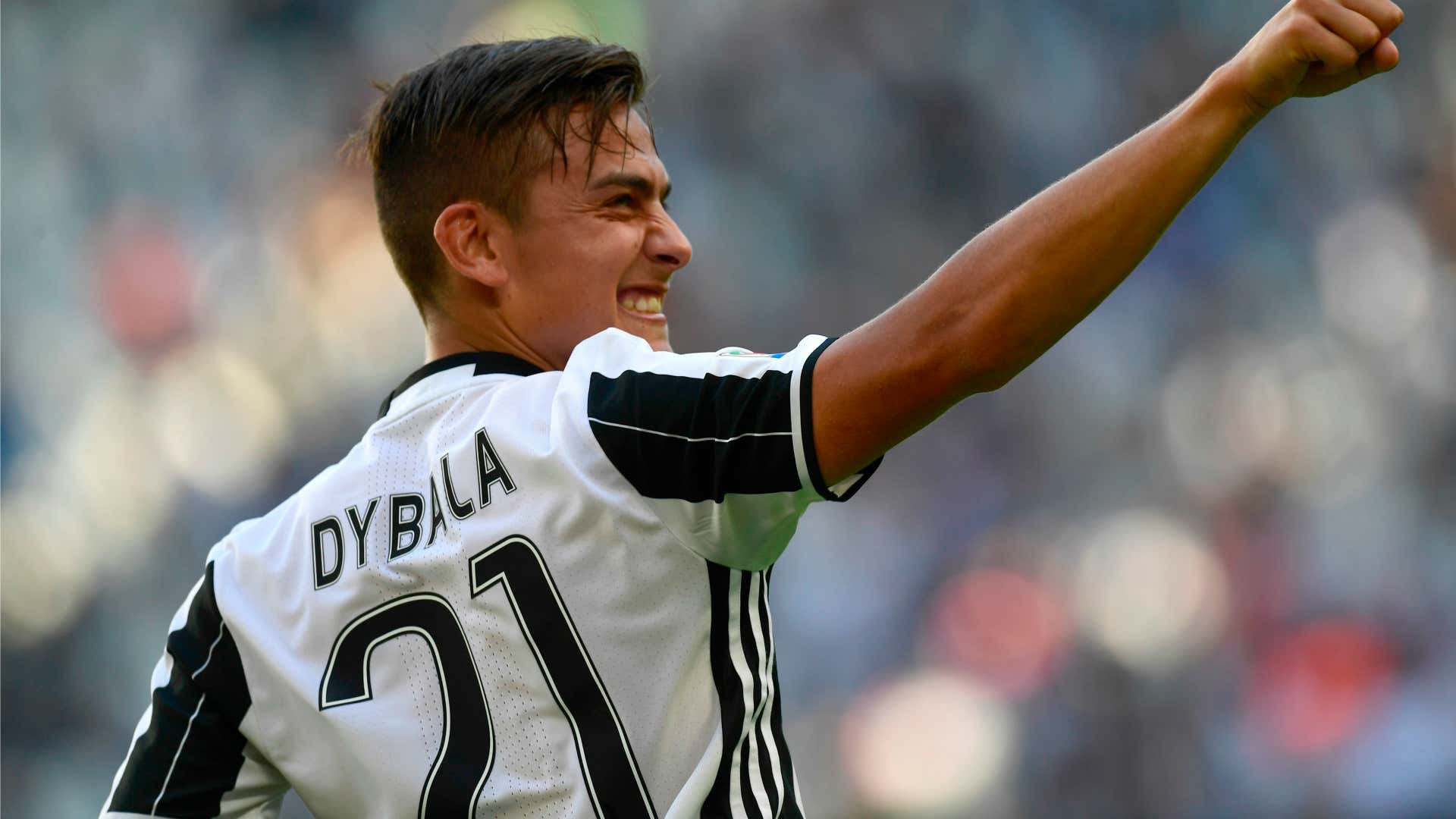 ---

COMMENT
---
On the first day of Juventus' pre-season retreat high up in the mountains around the Alpine town of Bardonecchia, new coach Antonio Conte summoned the squad to the gym to introduce himself and outline his objectives for the coming 2011-12 campaign.
Juve claim sixth successive Serie A title
"This team, my dear boys, is coming off the back of two consecutive seventh-placed finishes in the league," Andrea Pirlo recounted in his autobiography, ' Penso Quindi Gioco '. "Crazy stuff! Spine-chilling! I'm not here for this. It's time to stop being crap.
"The last few seasons here have hurt everyone, so, we have to do something to rediscover ourselves, to get back to being Juve. Changing direction is not a polite request, it's an order, a moral obligation.
"You must take only one step, which is relatively simple: follow me."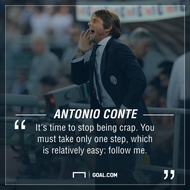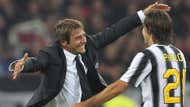 They did, to a man, and their reward was a place in history. Juventus didn't just win the Serie A title that season, they did so unbeaten, becoming the first side to do so in a 20-team top flight.
Conte would claim two more titles before standing down in the summer of 2014 due to a dispute with his employers over the club's transfer strategy and his departure came as quite the shock, not least given Juve had just retained their Scudetto with a record-breaking haul of 102 points.
Buffon sends Lahm video message
The appointment of a former AC Milan coach, Massimiliano Allegri, as Conte's successor did little to quell the sense of unease in Turin. The car in which Allegri arrived at Vinovo was kicked, pelted with eggs and even spat at by irate fans.
Those same supporters would soon be singing his praises, though, because Allegri constructed an impenetrable fortress upon Conte's rock-solid foundations.
Juve are no longer just a domestic powerhouse, they are also a force in Europe, as was so thrillingly underlined by the way in which they blitzed Barcelona in Turin before shutting down 'MSN' at Camp Nou.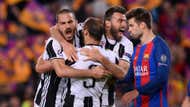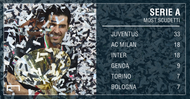 Essentially, Allegri has attained the continental results and recognition that eluded Conte, while at the same time taking the Old Lady's home rule to another level.
On Sunday, Juve became the first club to claim six successive Scudetti. Given that they have already lifted the Coppa Italia, the Bianconeri can claim the first treble in the club's illustrious history if they defeat Real Madrid in the Champions League final in Cardiff on June 3.
It begs an obvious question: could this be the greatest Juve side of all time?
The Bianconeri established themselves as one of the most popular clubs in Italian football by winning five consecutive Scudetti between 1931 and 1935. Carlo Carcano was responsible for all but the final title triumph and his success owed everything to the way in which he successfully integrated foreign stars with Italian passports such as Raimundo Orsi and Luis Monti into a side brimming with talented locals like Giovanni Ferrari.
All three players played a key role in the Azzurri's 1934 World Cup win, the origins of the long-standing adage that 'A strong Juve means a strong Italy'.
Omar Sivori, John Charles and Giampiero Boniperti combined to devastating effect during Juve's resurgence at the end of the 1950s but, in truth, Juve's next true era of dominance did not arrive until the 1970s, following the appointment of Giovanni Trapattoni as coach.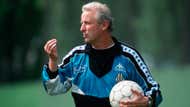 The pragmatic but colourful Milanese oversaw a decade of unprecedented success in Turin, leading the Old Lady to six Scudetti, two Coppe Italia, a UEFA Cup Winners' Cup and, most importantly of all, a European Cup.
Trapattoni's side was wonderfully balanced, based on a brilliant backline featuring a brutal man-marker (Claudio Gentile), an elegant sweeper (Gaetano Scirea) and indefatigable midfielders (Beppe Furino and Marco Tardelli).
It was this group of artisans who afforded Juve's artists the freedom to play, to create. As Trapattoni recently reminisced, "Michel Platini smoked a lot. When I saw him smoking, I told him to stop.
"Platini said to me, 'But, coach, I don't need to run', before pointing at Furino and saying, 'Just make sure he doesn't smoke!'"
What Platini lacked in work-rate, he made up for with goals and moments of genius. He was the capocannoniere in Serie A (and Ballon d'Or winner) for three successive seasons during a golden era for defenders.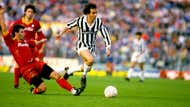 The 1985 European Cup success should have been the Frenchman's crowning glory but it was overshadowed by tragedy, with the final having been played out in an eerie, sombre atmosphere after Liverpool supporters pushed over a wall at Heysel Stadium that killed 39 people, most of whom were Juve fans.
The Old Lady would have to wait another 11 years to conquer the continent and it was Marcello Lippi who put Juve back on top of the European game by defeating Ajax on penalties in the 1996 Champions League final.
However, there is still a sense of disappointment surrounding Lippi's first spell in Turin. Despite adding the velvet touch of Zinedine Zidane to a squad already boasting the exciting young talent that was Alessandro Del Piero, Juve failed to create a European dynasty. They would appear in the next two finals but lose both, to Borussia Dortmund and Real Madrid, respectively.
In total, Juve have played in eight European Cup deciders, and lost six of them, with their most recent defeat coming in 2015 at the hands of Barcelona.
That loss arrived at the end of Allegri's first season in charge but he now has the opportunity to put that right in Cardiff next month. Should he do so, this Juve team could lay claim to being the finest the club has ever produced.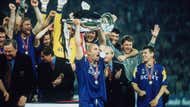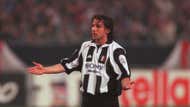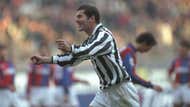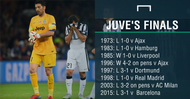 They have already surpassed the domestic achievements of all of their predecessors and a European triumph would mean more than it did in 1985 or 1996.
While Serie A has arguably never been weaker, winning the Champions League has become tougher than ever before for everyone else bar Barcelona, Real Madrid or Bayern Munich.
Unlike the mid-80s or mid-90s, Juve are no longer competing on the same financial footing as Europe's elite. Yet here they are, Serie A champions for a record sixth time and on the verge of a treble triumph. They've long since stopped being crap. Now, immortality beckons.