Premier League
Football live streams: How to watch games legally online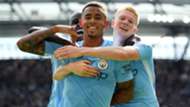 In today's world of Netflix and iTunes, more and more people are cutting the cord and switching from traditional television packages to live streaming.
And with every year that goes by, the evolution in our entertainment consumption habits is having a bigger and bigger effect on the way we watch live sports.
Broadcasters are racing to provide online, mobile streaming options to their customers as they see their regular subscriptions dwindle, with even the most prominent rights holders of the most popular products - such as Premier League football - not immune.
They have been plagued in particular by the rise of illegal live streaming services, which range from websites making money off of pop-up advertising to set-top television boxes that use legal software such as Kodi to run illegal third-party apps.
But if you are looking to stream games legally on a laptop, tablet or smartphone rather than watch on television, what are your options?
Goal investigates the current state of play in the United Kingdom and United States.
---
FOOTBALL STREAMS IN THE UK
---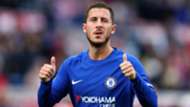 In the UK, rights to Premier League football are shared between Sky Sports and BT Sport.
That means that the only way to legally watch the English top flight live is through a subscription to their services. Most commonly, consumers buy television packages that include the Sky Sports and BT Sport channels.
If you are one of those people, you are able to stream games shown on those channels live through their websites and apps.
Sky's range of services is known as Sky Go, and can be accessed as a web application or downloaded through Google Play and the App Store on tablets and smartphones.
Instead of a web app, BT stream their channels directly through their website as well as through the BT Sport app on handheld devices.
There is no legal way to stream Premier League matches for free. The same goes for La Liga, Serie A, the Bundesliga, Ligue 1, MLS, the Champions League and the Europa League, among others, because Sky and BT own the rights to those competitions too.
Occasionally, however, Sky or BT will offer a game for free as a promotion. BT, for example, streamed last season's Champions League and Europa League finals on YouTube.
If you don't want to pay for Sky or BT, though, there are still some competitions available.
Goal regularly streams live football via Facebook. Most recently, we broadcast the Club World Cup final between Real Madrid and Gremio for free in the UK.
Football aired on terrestrial channels such as BBC and ITV can also be streamed for free as long as you own a TV licence. The BBC shares the rights to the FA Cup with BT Sport, while ITV broadcast England internationals.
Both of those networks can be viewed live via their websites and apps.
For more obscure leagues, there is the option of using betting websites. They will often offer streams of games on which you can place bets to customers with funded accounts.
---
FOOTBALL STREAMS IN THE US
---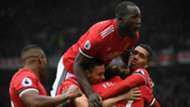 In the United States, there is a much simpler way to watch just about all the live soccer you can think of via one service.
That is fuboTV, which offers an incredible number of leagues and channels and can be tried out without spending a penny through a seven-day free trial.
FuboTV includes the Premier League, La Liga, Bundesliga, Serie A, Ligue 1, the Champions League and more, with just about every major sports station in the States covered.
That means NBC, Fox Sports, beIN Sports and so on all available on one platform.
What's more, fuboTV is not a soccer-only service - you'll also get all of the football, hockey, baseball, basketball and athletics that is shown on those networks.
FuboTV can be accessed via iOS, Android, Chromecast, Amazon Fire TV, Roku and Apple TV as well as on a web browser.