Premier League
Spurs FINALLY ending St Totteringham's Day a necessary step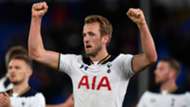 ---
COMMENT
---
A win does it. Victory for Tottenham over Arsenal in the final north London derby to ever take place at White Hart Lane will bring an end to St Totteringham's Day, and lay it to rest once and for all, with Spurs clinching their first league finish above Arsenal for 21 seasons.
There is, thus, a sexy narrative for television channels to latch onto. Spurs have forever been seen as the plucky north London outfit; they try, they try ever so hard, but it is Arsenal who win the trinkets, who bring home the bacon while their poor relatives settle only for the scraps left by the bigger, hungrier predator.
Pochettino changing Spurs' fortunes
Now, though, the sands are shifting. Spurs are better than Arsenal. That is no longer a bone of contention; Mauricio Pochettino has built a truly brilliant team, blessed with both stardust and grit. For every Dele Alli wondergoal, there is a Victor Wanyama slide tackle.
Spurs now have the best defence in the league – a goal difference of positive 47 is alien to all but the most youthful Spurs supporter. They used to leak like a sieve, now they are tighter than Fort Knox.
And at the top of the pitch comes Harry Kane, the local boy done good. Arsenal fans like to point out that he once wore their strip but it is not hard to see that Kane bleeds white; he loves Tottenham and, ironically, he loves scoring against the Gunners.
Kane has scored at least once in each of his four Premier League appearances against Arsene Wenger's men – and when he has scored, Spurs have never lost, recording three draws and one win.
Arsenal have their own talented players, Spurs would surely not turn down the opportunity to field the likes of Alexis Sanchez or Mesut Ozil, but it's hard to see any other players making their way into Spurs' starting XI. Wenger would surely take Tottenham's entire XI.
For Arsenal are now sixth, 14 points behind their bitter rivals. Spurs have 74, and are still in the title race. With five games remaining, they can hit 89 points if they win out. Arsenal can hit a maximum of 78. The difference is stark.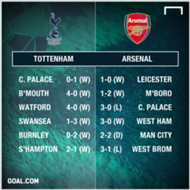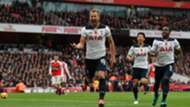 Yet one feels that Spurs are no longer consumed by merely finishing above Arsenal. This is a checkbox to be ticked. Spurs are fighting for the Premier League title and, while Arsenal may still win the FA Cup, it feels as though there is something bigger at play at White Hart Lane.
Wenger: Alexis throw-in rxn not embarrassing
Tottenham finishing above Arsenal is now a by-product of Tottenham being better than Arsenal, as Pochettino suggested earlier this month.
"I think we're playing and fighting for bigger things," he said.
"If we look at the bigger picture, it's to try to reduce the gap with Chelsea. I think today it's not important, the gap we have with Arsenal.
"The most important thing is to do our job, try to win games and try to reduce the gap with Chelsea."
This is the new status quo, but this is not to downplay the importance that a victory this Sunday would have.
Pochettino is right to say that Tottenham want more than to finish above Arsenal, but this weekend truly matters to Spurs fans.
White Hart Lane, that famous old ground, full of so many memories, is to be demolished this summer, and it must be seen off in the grandest manner possible.
That is not to say that Tottenham must win the Premier League – Chelsea are an irrepressible winning machine and surely cannot be caught – but victory over Arsenal will always be vital for Spurs supporters.
Wenger claims Arsenal scouted Alli
Moving into Wembley with the bragging rights would be a wonderful feeling for all associated with the club, but what really matters is this weekend. When that first whistle blows, for 90 minutes, Spurs and Arsenal will play out their final ding-dong derby at a ground that held its very first such encounter in 1887.
To truly do it justice, to truly see this stadium off in the manner it so deserves, Spurs must win, and exorcise the ghosts that have haunted them for years.
It will surely provide a springboard to greater success – announcing that this new, youthful Spurs has finally shaken the monkey off its back – but perhaps more meaningfully, it would provide a moment of pure, unbridled catharsis for a fanbase so regularly looked down upon by those across the city.