eSports
FIFA 19 pro Shellzz reveals 'stressful' Unilad administration, Chelsea 'dream' & comeback plans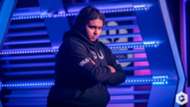 With Unilad going into administration, the future of the website is up in the air and in turn, so is their esport team. Unilad are supposed to compete in the Gfinity Elite Series in a couple of weeks' time but it is not known what state the media outlet will be in.
With Spencer 'Gorilla' Ealing left to become a free agent, Unilad's FIFA division became a one-man army with Shaun 'Shellzz' Springette who wasn't able to replicate his best form during a difficult year playing FIFA 18.
The uncertainty of who he will be playing for is the last thing the Englishman needs while he tries to practise FIFA 19 and hone his skill.
"Obviously things at Unilad are pretty stressful at the moment," Shellzz told Goal. "I don't really know what's happening there at the moment so I can't say a lot." 
Still, despite the stress he has no intention of not competing. He won the Berlin FUT Champions Cup in Berlin in 2017 without an organisation so he knows he can rely on himself: "Of course it's a bit frustrating but I've just got to do what's in my control and prepare for any outcome" Shellzz added.
"The main thing is to get FIFA skills up to a high level again I'm just trying to concentrate on my FIFA as much as I can. If I'm staying I'm ready to go. If I'm not, then I'll have to find a new team but I'm just making sure I'm at the top again so I can be ready for whatever happens."
If Shellzz ends up leaving Unilad, there's a chance he will miss out on competing in the Elite Series which in turn would take away his opportunity at gaining a few crucial championship points which could be the difference between qualifying for the eWorld Cup or not. 
One way he could make some of those points back is by competing in the all new ePremier League. It's no secret Shellz is a massive Chelsea fan and he could barely contain his excitement over the possibility of representing his team: "When I grew up, like many kids, I wanted to be a footballer.
"We all wanted to play in the Premier League so this is the next best thing, representing Chelsea would be a dream come true. It would be great to play for Chelsea and represent then but honestly, I think I'd be happy to represent any of the clubs.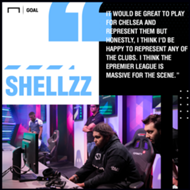 "I think the ePremier League is massive for the scene, the UK needed a specific tournament for us. To be honest when I heard rumours of it coming out, I thought I won't believe it until I see it. I was amazed when I woke up to that news."
No matter what, Shellzz is going to keep moving forward and push past what has been a difficult year where he wasn't able to produce the results he had hoped for.
"FIFA 18 was a really weird, but mentally challenging year. I started off the year well and I'd say I was probably one of the top five players then," Shellzz added. "I learnt the game really quickly and went on a massive streak in FUT Champs. But at events, my mentality wasn't that good. If I lost one game I'd feel like I was out of the tournament already.
"It was hard to get my confidence back up and I just went on a downwards spiral for the rest of the year. My last chance to qualify for the eWorld Cup was the Club World Cup. That was probably the best FIFA I played all year, it sucks it had to come right at the end but it gave me a little boost that I've still got it, I'm still one of the better players in the scene. I'll be back."
It's encouraging to hear that Shellzz is ready to overcome his lack of confidence ahead of a huge year of esports competition. He's conceded that he's struggling to adapt to the gameplay of FIFA 19 but you learn more when your losing. Whatever team Shellzz ends up on, he'll be out to prove himself and climb his way back to the top of the mountain.