'Beginner's luck' - Sargent scores with first touch on Bundesliga debut
Goal
Dec 07, 2018 21:44 UTC +00:00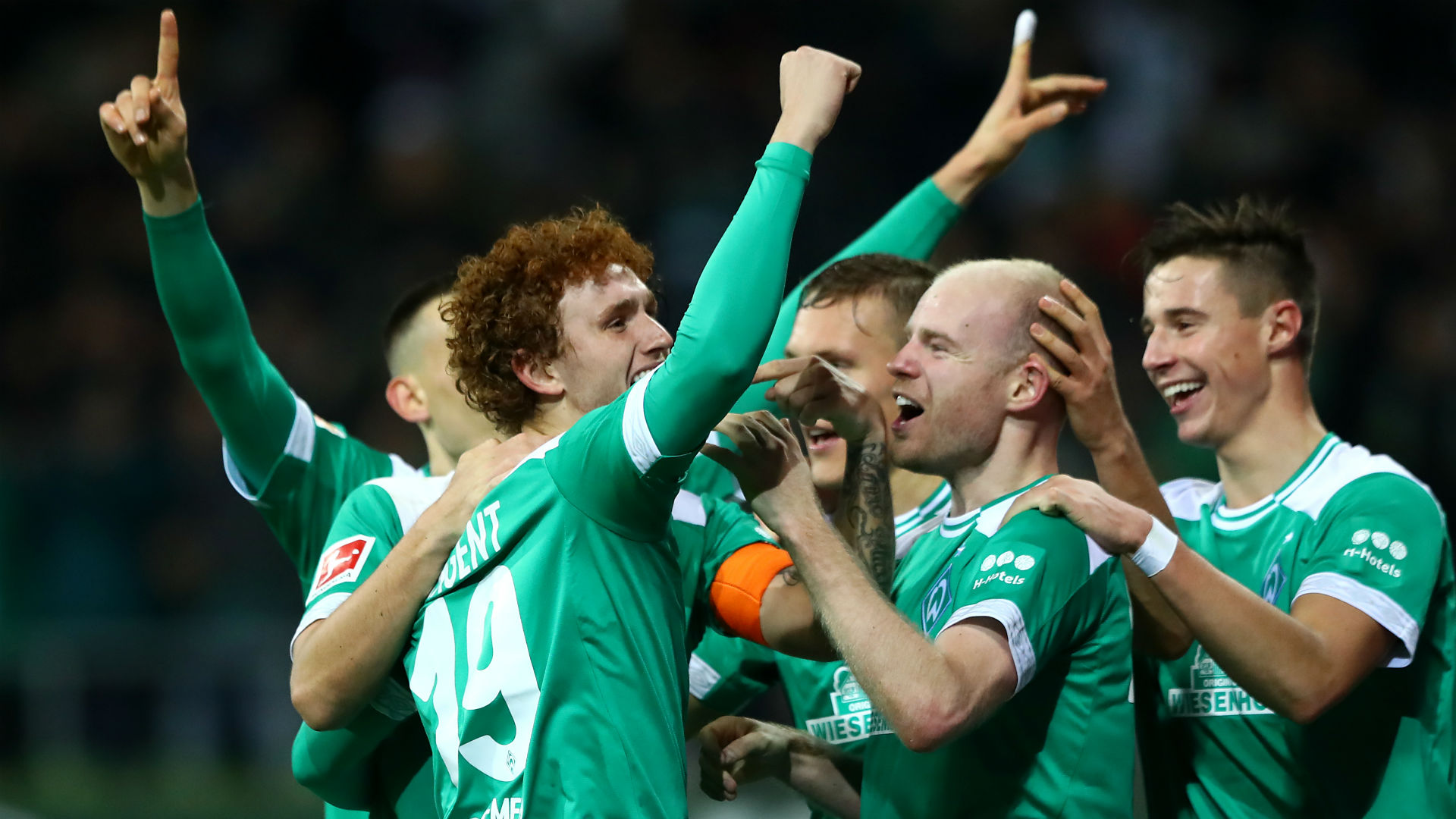 Josh Sargent had to wait for his Bundesliga debut. He did not have to wait long for his first goal.
The 18-year-old United States international was rewarded for his efforts in training as Werder Bremen head coach Florian Kohfeldt named Sargent to the matchday squad for Friday's game against Fortuna Dusseldorf, a first in the Bundesliga for the teenager.
Sargent started the match on the bench for Werder, but was given his first professional minutes in the second half when he entered for Milot Rashica in the 76th minute with his side up 2-1.
And two minutes later, Sargent rewarded Kohfeldt for giving him the opportunity with his first Bundesliga goal.
In the 78th minute Werder forward Martin Harnik got a toe on a cross into the area that goalkeeper Michael Rensing blocked up into the air near the goal line.
Sargent followed the play and headed home from a couple of yards out to make it 3-1 and nab his first goal for the club.
In total, 86 seconds passed between Sargent coming on the field and scoring the goal, which he did on his first touch of the game.
With the goal, Sargent became the first player in the U.S. men's national team modern era (1990-present) to score in both his international and professional league debuts.
The goal was also the fastest ever for a player making their Werder debut.
After the match, Sargent took it in stride, posting on Twitter "Beginner's luck".
Sargent joined Werder last February after turning 18 years old, but was unable to be registered during the 2017-18 campaign as he joined after the January window.
Sargent featured for Werder Bremen II to start the current season, scoring seven times in 12 games for the fourth division side.
Kohfeldt had indicated in October that the forward might see time with the first team in the future, but Sargent had yet to even make the bench for Werder in the Bundesliga until Friday's match.
Despite not receiving his first professional minutes at the club level until this match, Sargent has already become a full United States senior international.
The teen has been capped six times by the USMNT, with two goals for the senior national team so far.
His debut for the USMNT came in May against Bolivia, and also featured him finding the back of the net, though that game took him 52 minutes to get on the board.
Should Sargent earn another chance in the Bundesliga matchday squad next week, he could match up against fellow American Christian Pulisic as Borussia Dortmund host Werder on December 15.