Ronaldo joined Al-Nassr in December
Messi yet to renew with PSG
Al-Hilal preparing similar contract for Messi to Ronaldo
WHAT HAPPENED? Ronaldo set sail for the Saudi Pro League in December after mutually terminating his contract at Manchester United before the 2022 World Cup. The 38-year-old is set to earn a whopping £177m per year ($215m) at Al-Nassr, according to AFP, while also moving into an ambassador role after his playing career ends in 2024. Now, according to Marca, Al-Nassr's fierce rivals Al-Hilal are preparing a similar offer for Messi as they attempt to lure the Argentine to Riyadh from Paris Saint-Germain. Al-Hilal are currently serving a transfer ban, but will be free to sign Messi in the summer, and the Saudi government is also prepared to change salary cap laws to facilitate the arrival of the World Cup winner.
THE BIGGER PICTURE: Messi's contract with PSG ends in the summer and although renewal talks have been progressing, a final agreement has not yet been put in place. A free transfer to the Middle East could, therefore, be a viable option for Messi, who is already Saudi Arabia's Tourism Ambassador and has travelled to the Gulf country on numerous occasions for promotional activities. Al-Hilal want Messi to replace Ronaldo as the face of Saudi Arabian football and would even be willing to bring him on board on an initial one-year contract. Meanwhile, Jorge Messi, his father and agent, was spotted in Riyadh on Tuesday to add fuel to the ongoing transfer speculation.
AND WHAT'S MORE: It remains to be seen whether Messi will be open to joining his long-time rival Ronaldo in Saudi Arabia, with it reported that the 35-year-old wants to continue playing in the Champions League for at least one more season. Messi has also been tipped to turn down MLS outfit Inter Miami for the same reason, with a potential return to Barcelona being mooted as the most likely transfer for the seven-time Ballon d'Or winner if he does leave PSG.
IN THREE PHOTOS:
Social
Getty Images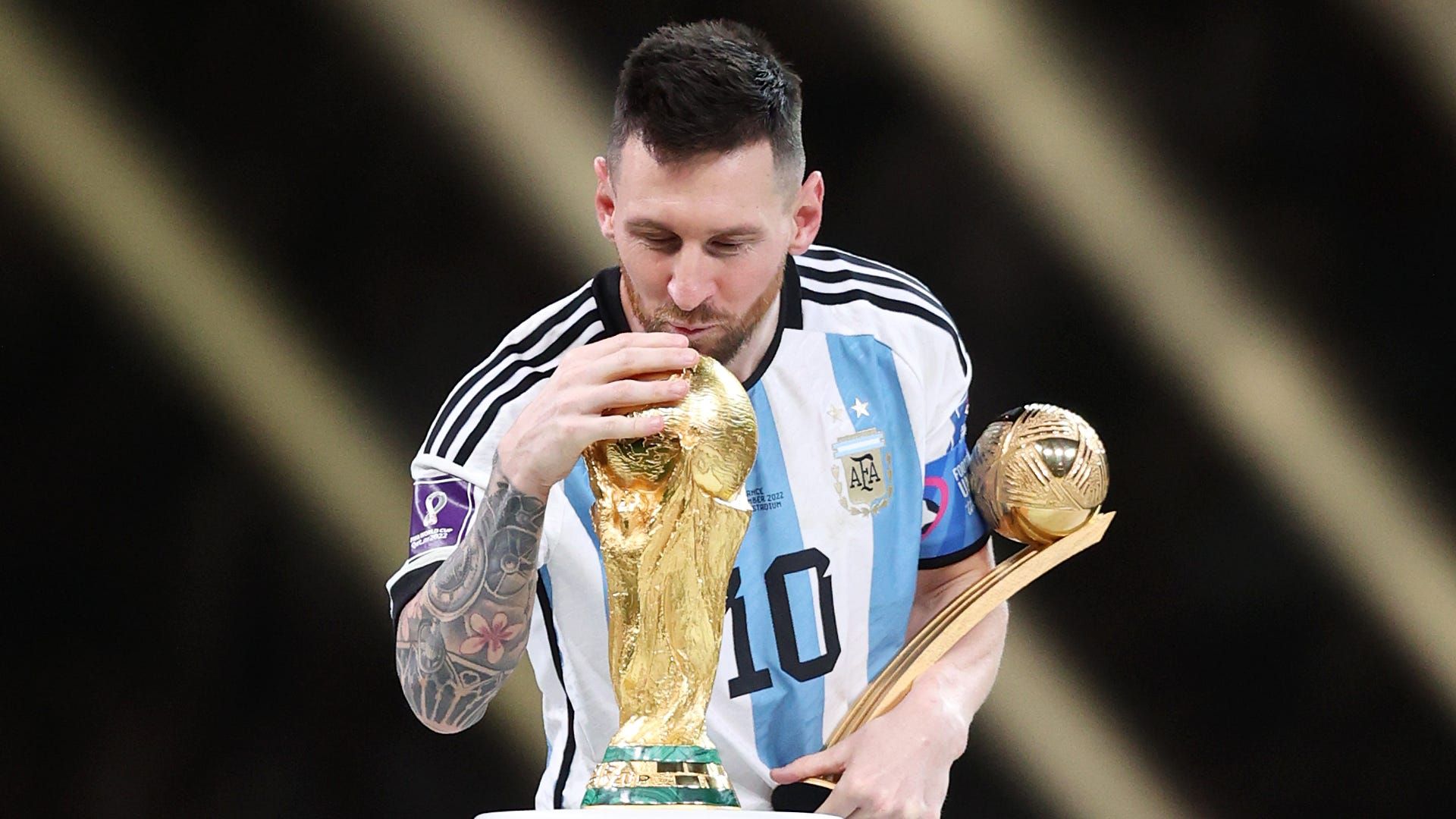 Getty
DID YOU KNOW? Messi was presented with a bisht before lifting the World Cup trophy with his Argentina team-mates at Qatar 2022 - a traditional men's cloak often used in celebratory events across the Middle East.
WHAT NEXT FOR MESSI? The Argentina international is due back in action for PSG against Rennes in Ligue 1 on Sunday.
What's next for Lionel Messi?
Thanks for voting.
Results will be shared soon.
What's next for Lionel Messi?