Who is Real Madrid signing Brahim Diaz? Man City's 'Messi-like' dribbler set for Bernabeu transfer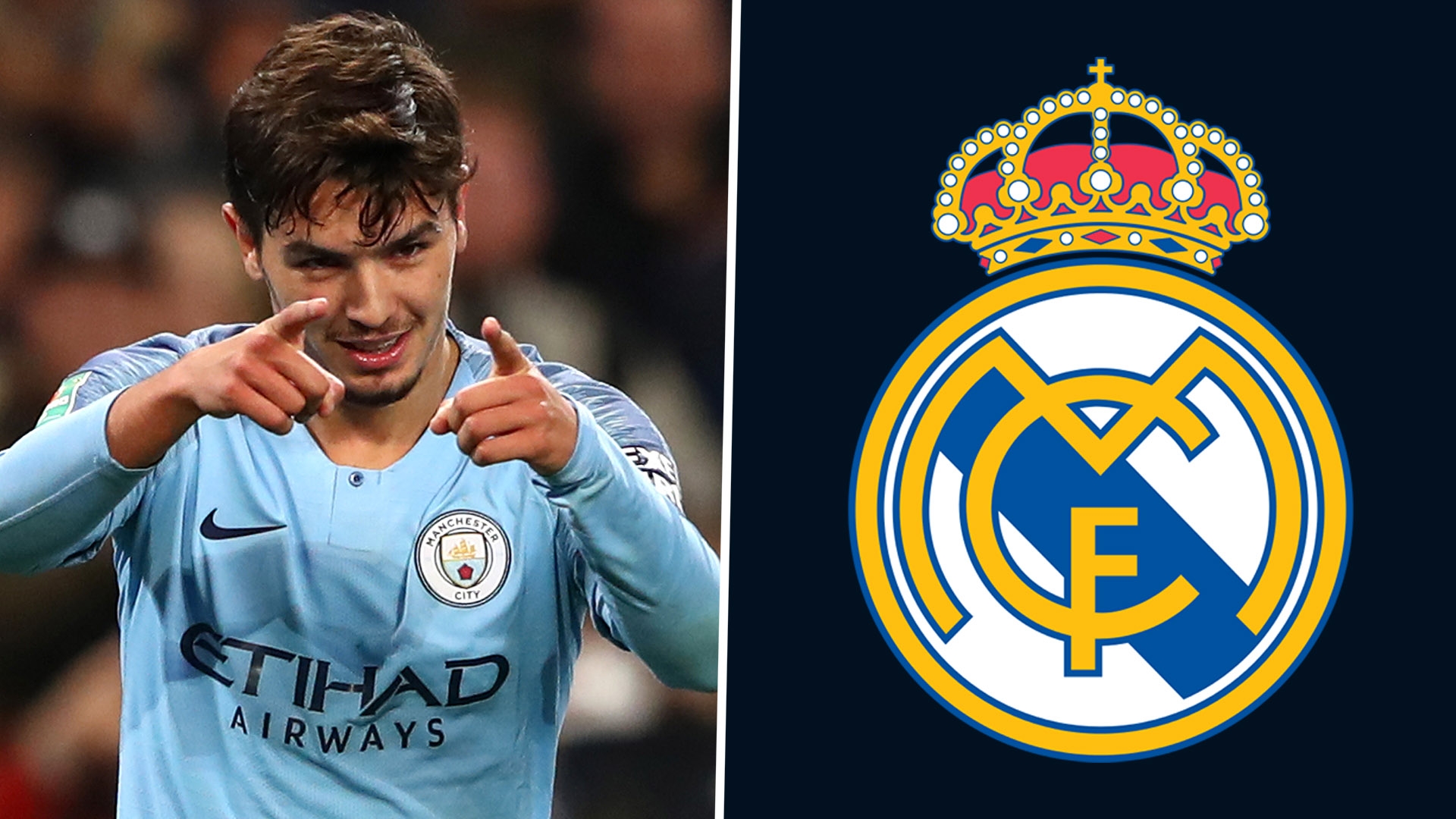 Getty/Goal
Catch me if you can: that should be Brahim Diaz's tag-line, both on and off the pitch.
With a dribbling style compared to Lionel Messi's, the 19-year-old forward is a slippery eel for opponents but Manchester City can't keep a hold of him either.
Diaz has made the £15 million ($19m) move to Real Madrid in the January window, defying coach Pep Guardiola, who wanted him to pen a new deal at the Etihad.
His Man City contract was set to run out in June and, frustrated at limited first-team opportunities in Manchester, the Spaniard has been seduced by the promise of playing time at the Santiago Bernabeu.
Reports suggest Diaz has agreed a £60,000-a-week contract with the European champions, who have, crucially, guaranteed him a spot in the senior squad. Unlike Vinicius Junior, he would not be initially asked to line out for the club's reserves in the third tier of Spanish football.
Besides, given Real's struggles in La Liga this season, Diaz believes that he is good enough to make an instant impact at the highest level.
Indeed, the No.10 felt he was ready to play a small part in City's 2018-19 campaign and even rejected the chance to move to Girona on loan.
However, he did not see a minute of Premier League action, as he struggled with the intense competition for places in a City squad that also contains Riyad Mahrez, Leroy Sane, Bernardo Silva and Raheem Sterling.
As Diaz will have observed, it would be a lot easier to get into the Real Madrid side.
Vinicius Junior, Federico Valverde, Marcos Llorente and Sergio Reguilon have all appeared this season for Los Blancos in La Liga, while Diaz's only games at City thus far have been in the Carabao Cup.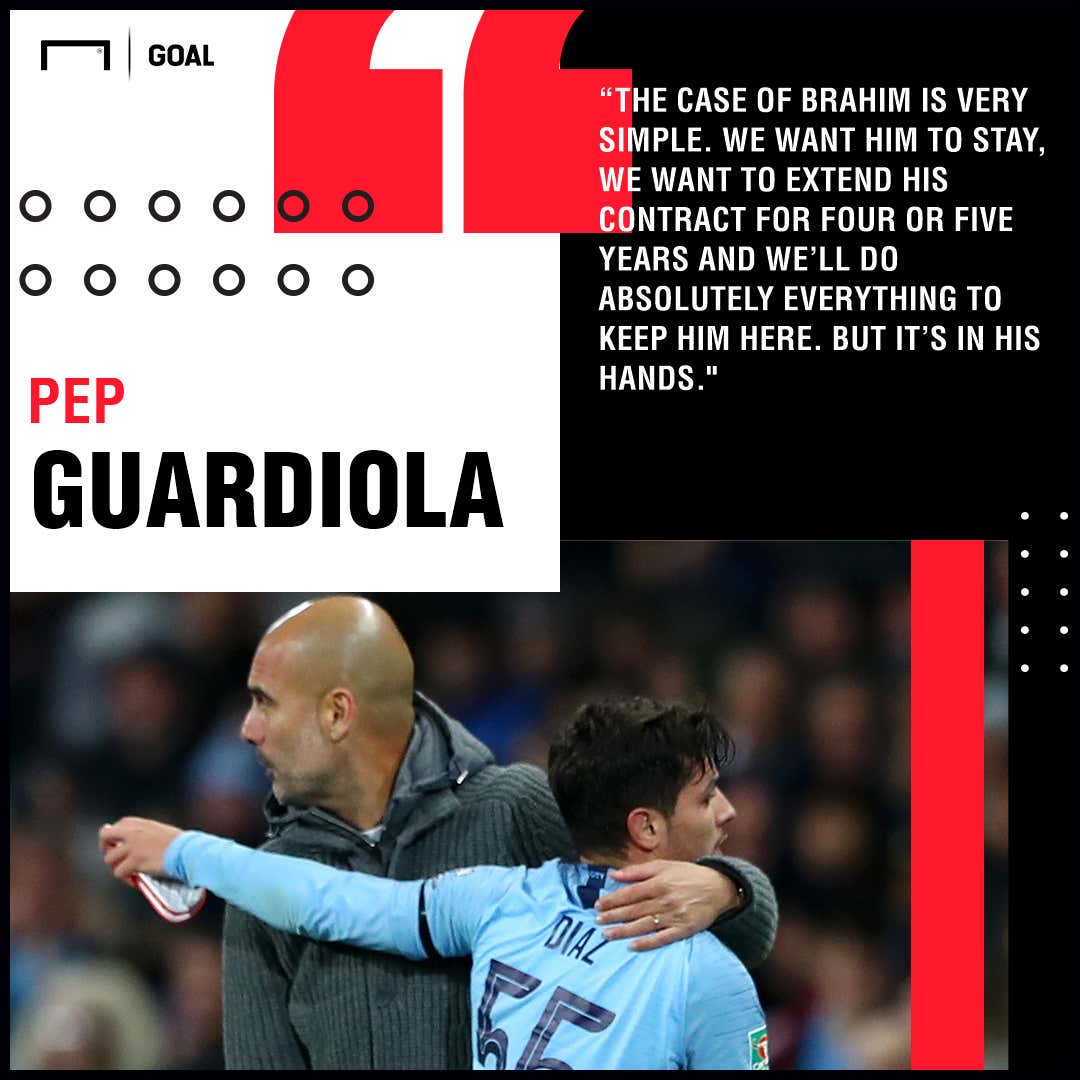 The forward featured in the 3-0 win at Oxford and starred against Fulham, scoring twice in a 2-0 win that took Manchester City through to the quarter-finals.
This was just his third start for the club and the performance showed he is ready for much more than being held in stasis most weeks.
"The case of Brahim is very simple," Guardiola explained. "We want him to stay, we want to extend his contract for four or five years and we'll do absolutely everything to keep him here but it's in his hands."
What may hurt Pep the most about Diaz leaving City is the fact that he has invested so much time and effort in the youngster's development – not to mention the fact that Diaz's agent is Pere, Guardiola's older brother.
Back in 2011 when Diaz was in the Malaga youth academy, then-Barca coach Guardiola showed him around Camp Nou.
The Catalan giants were close to signing him, even agreeing terms with Diaz's father, but Malaga refused to sell, promising him he would be playing in La Liga by the age of 16. That never came to pass, though, with City picking him up as a 14-year-old for a fee of just £300,000 ($383,000), rising to £4.5 million ($5.75m).
From the start, Diaz's technique has been outstanding – a video of him playing at youth level for Malaga made waves. The Spaniard manipulates the ball with the same care, attention and precision as Messi and David Silva, and, just like that illustrious duo, he can play in attacking midfield or anywhere across the front line.
Diaz isn't keen on playing as an out-and-out striker but that's where he was used sometimes in the City youth team, which was a formative experience.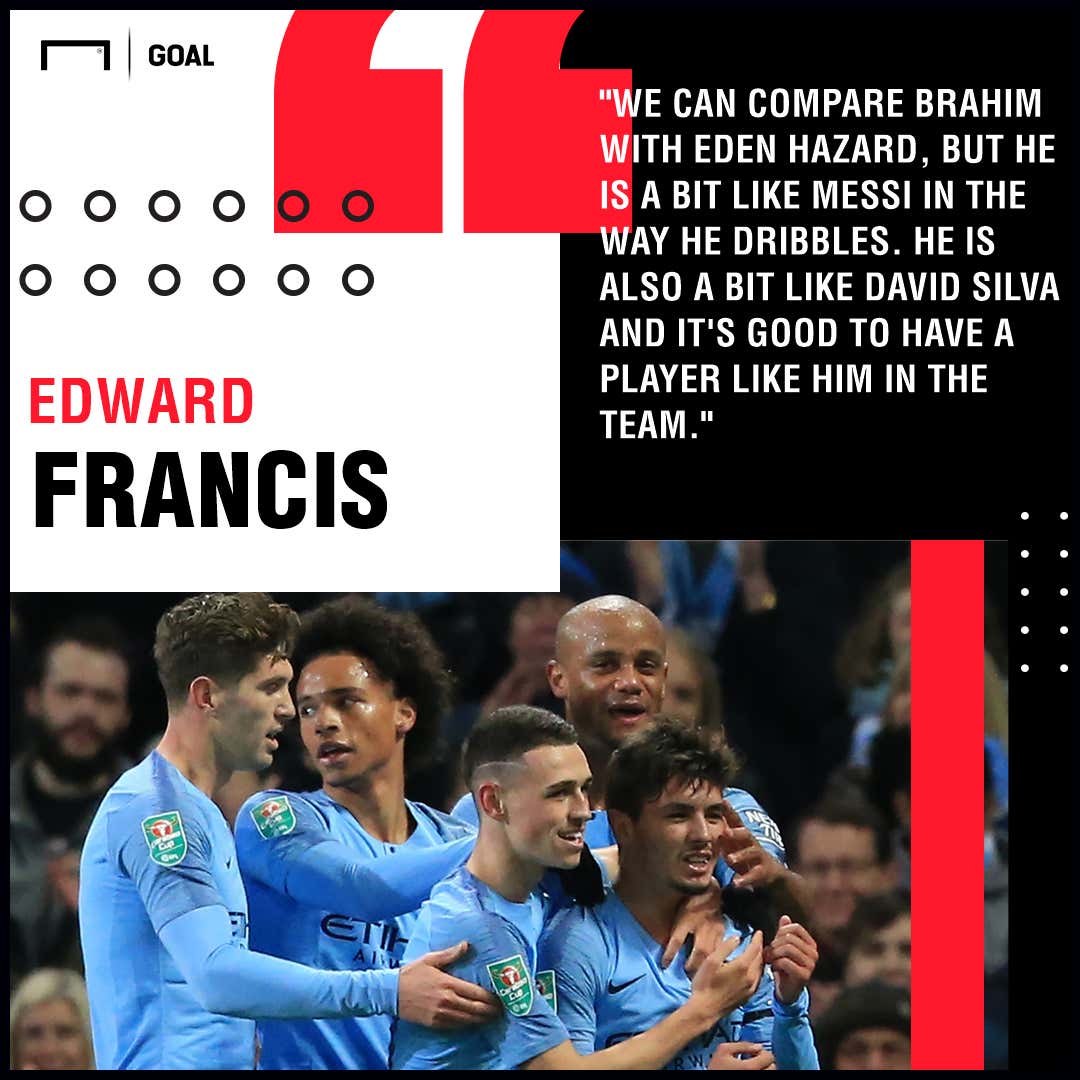 "In the Premier League, we can compare him with Eden Hazard, but he is a bit like Messi in the way he dribbles," Diaz's Manchester City youth team-mate Edward Francis, now on loan at Almere City, told Goal . "He is also a bit like David Silva and it's good to have a player like him in the team."
Diaz is excellent with both feet, even if his left now appears his preferred weapon of choice after growing up using his right more as a child.
In 2017, he scored a brilliant goal against Real Madrid in a pre-season friendly, a left-foot thunderbolt which ripped past Kiko Casilla and lived long in the memory.
It is that quality which brings to mind Messi, his shimmering movement to create space for himself and leave defenders wondering which way he will turn.
Many of Europe's top sides have been interested in him at one point or another but now it is clear he only had eyes for Madrid.
Diaz debuted in the Champions League last season as a late substitute against Feyenoord in November but from his point of view progress has been frustratingly slow since then.
Every time he has been given a chance for club or country, he has shone, proving pivotal in Spain's run to the U17 European Championship final in 2016 and Man City's charge to the FA Youth Cup final the following year.
Last season, Spain made him their third youngest U21 international at 18 years and 28 days in a clash with Italy, while he picked up a Premier League winners' medal after making five appearances in the competition, all from the bench.
All little tastes of the stage he craves – and hopes to find with Real Madrid.