What ever happened to Adriano? The 'new Ronaldo' destroyed by drink and demons
Last Updated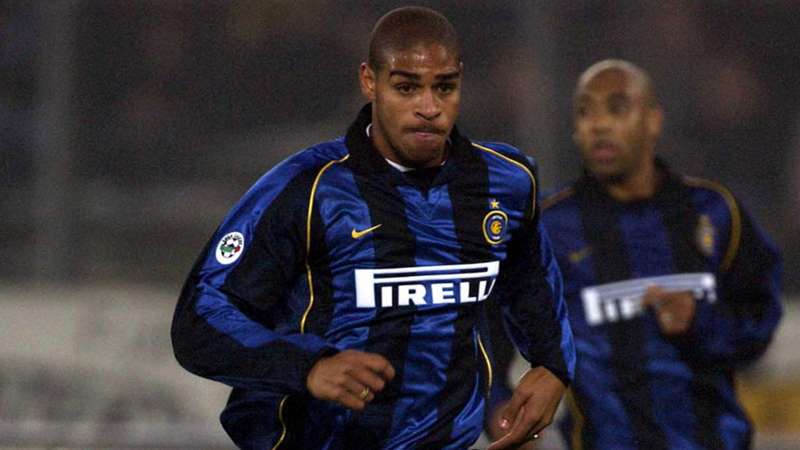 Getty Images
---
COMMENT
---
Former Brazil, Inter and Parma striker Adriano is one of the great enigmas of 21st century football.
Powerful, supremely talented and deadly in front of goal, he appeared to have everything necessary to succeed Ronaldo as Brazil's next world-beating striker at the turn of the millennium.
But a sloppy work ethic and endless off-field scandals meant the forward was never able to reach his potential.
Where did it all go wrong for Adriano? What happened to the man who seemingly had the football world at his feet, only to throw it all away?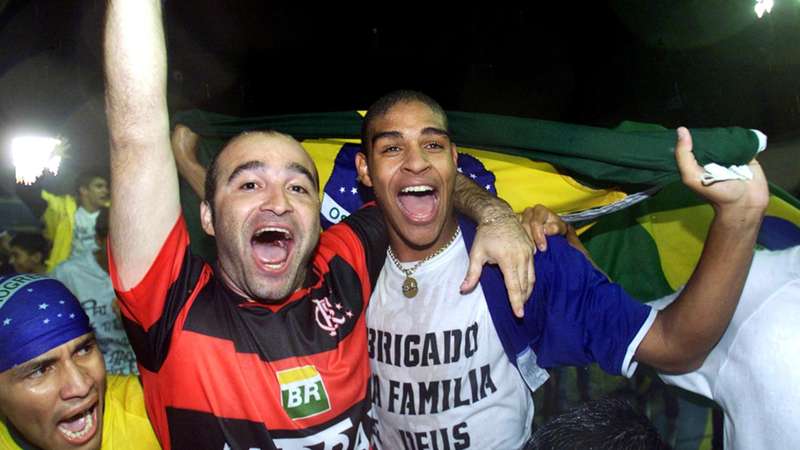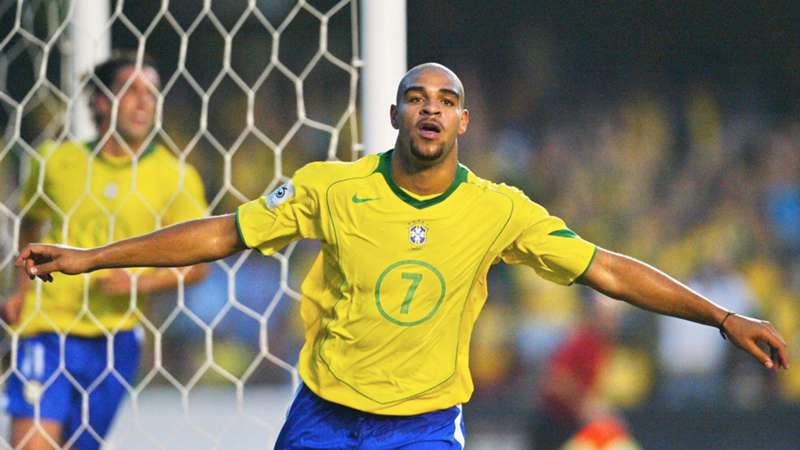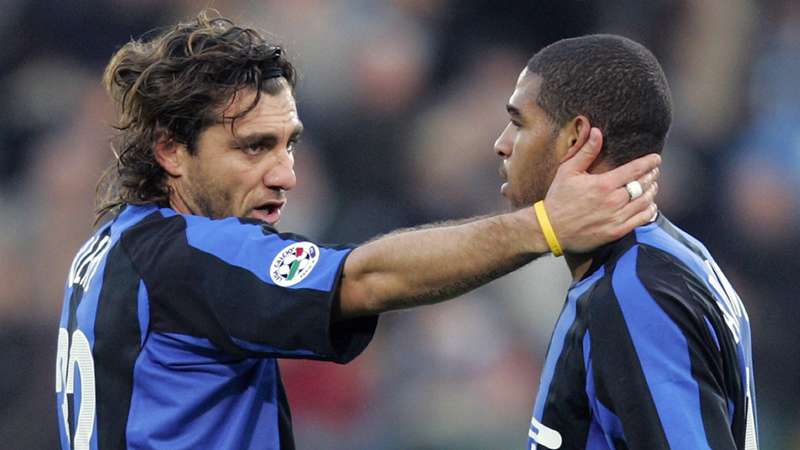 The Rio de Janeiro native had been marked out for greatness right from the beginning. At the tender age of 17, he had already forced himself into the Flamengo first team. At 19, he was on his way to Italian giants Inter in a deal worth over €13 million.
With starting opportunities scarce at San Siro, the youngster was sent out on loan to Parma, where he smashed 26 goals in 44 games, thus earning himself a move back to the Nerazzurri.
In the meantime, he had already starred for his nation, winning the Golden Boot during Brazil's successful pursuit of the Copa America title in 2004.
But despite shining for both club and country, there were concerns over his exuberant lifestyle.
In 2006, he was twice caught partying in nightclubs and dropped by Selecao coach Dunga as a warning to straighten himself out.
Liverpool reject €100m Barca bid for Coutinho
"He is a champion, but he must rediscover his motivation, the right spirit and focus," he chided.
"Inter is like a national team: there are 18 champions in the squad. Every day Adriano must fight to keep his place."
Needless to say, the warning went unheeded. Despite continuing to score goals in an Inter side that took four consecutive Scudetti between 2006 and 2009, the striker was becoming more of a liability with each passing season.
Finally, the club's patience wore out, after a loan spell at Sao Paulo failed to reinvigorate him. The forward's subsequent return to his beloved Flamengo helped bring about a welcome return to form, with Adriano helping the club win the 2009 Brasileiro Serie a title, but going back to Serie A, this time with Roma, proved disastrous.
In the Italian capital, and later at a succession of Brazilian clubs, Adriano was little more than an expensive embarrassment.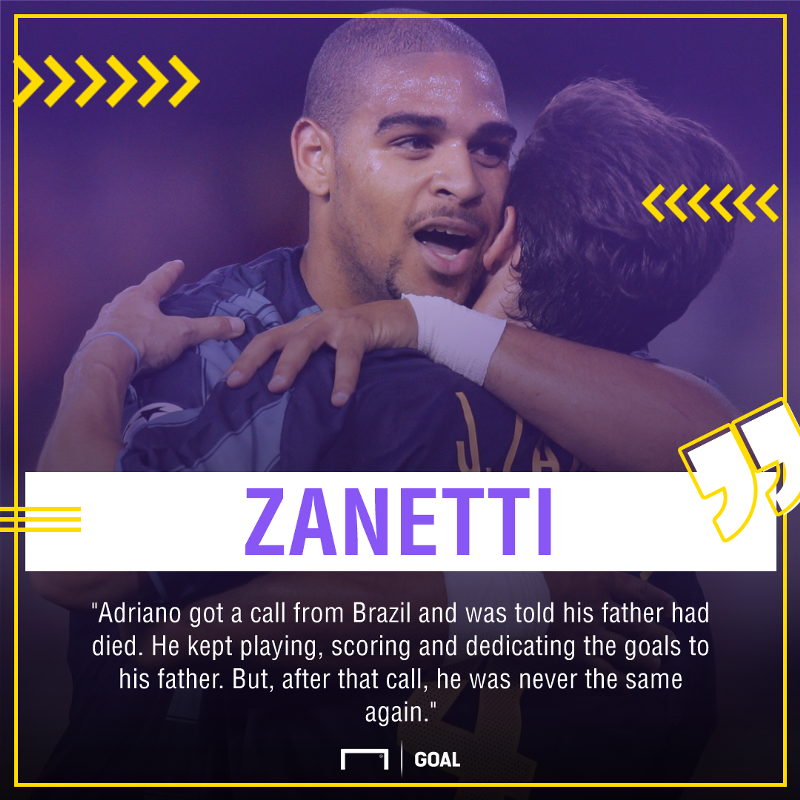 The goals dried up and he was more often spotted in the treatment room or, much more likely, rolling out of a nightclub than showcasing his skills on the football field.
The last time the forward managed more than 10 games in a season came back in 2009; by 2016, after another abortive comeback with lower league US club Miami United, he was out of the game.
In the middle of last year, the Brazilian press descended on Rio's Vila Cruzeiro. The neighbourhood is one of the city's most notorious favela shanty towns, and it had a famous new occupant.
Ruined by alcohol and drug problems, with his football career over, Adriano had taken up residence there, bloated and out of shape.
Willian reveals failed Man Utd talks
The forward allegedly was forced to pay members of the murderous Comando Vermelho (Red Command) gang for protection in the favela.
It wasn't as surprising as it sounded, as, in 2010, he had been photographed wielding what appeared to be an AK47 sub-machine gun and flashing one of CV's gang signs.
It was nonetheless a sorry sight, particularly for those who had always tried to help him.
However, Javier Zanetti, the legendary Inter and Argentina full-back who played alongside Adriano at San Siro, believes that one tragic telephone put the player that he believed was to be the next Ronaldo on a path of self-destruction.
"Adriano had a father who looked after him a lot and kept him in line. But at the start of the [2004-5] season, something unimaginable happened," he recalled to InterNews. "He got a call from Brazil and was told his father had died.
"I saw him cry. He threw the phone down and started shouting it was impossible. From that day on, Moratti and I decided to take him in like a brother and protect him.
"He kept playing, scoring and dedicating the goals to his father. But, after that call, he was never the same again.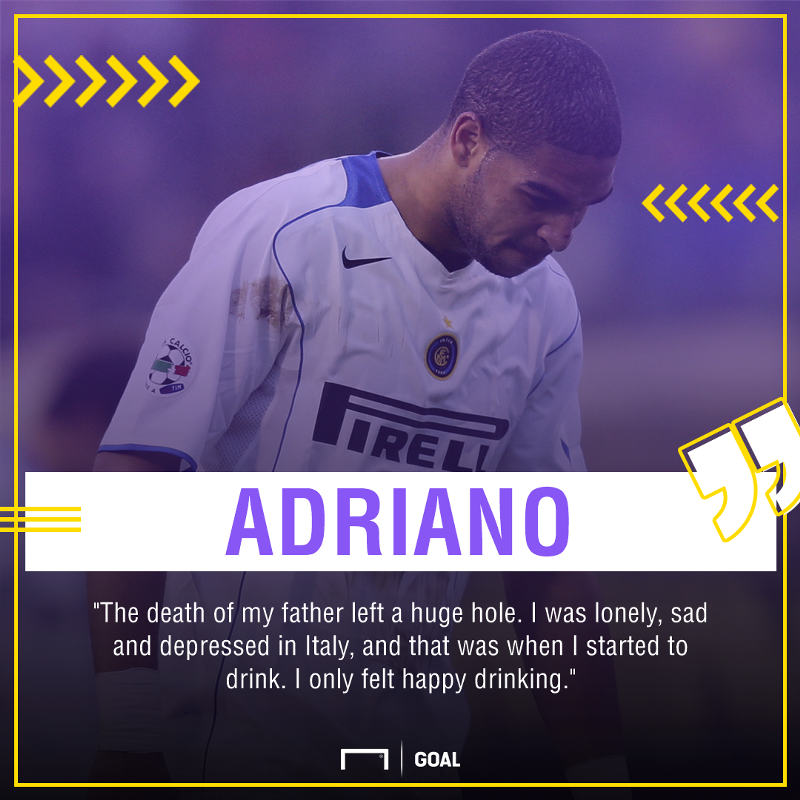 "We would tell him he was a mix of Ronaldo and [Zlatan] Ibrahimovic and that he could be better than both.
"But, in spite of everything, we couldn't do it. We did not cure his depression and that still haunts me."
"Only I know how much I suffered," Adriano confirmed to R7. "The death of my father left a huge hole. I felt alone and I isolated myself when he died. I was sad and depressed in Italy, and that was when I started to drink.
"I only felt happy drinking, I drank everything in front of me: wine, whisky, vodka, beer... I didn't know how to hide it. I used to go to training drunk in the morning."
RUMOURS: Mourinho pushing for Bale
Could there yet be a happy ending to the Adriano story? Sadly, it seems unlikely.
As recently as this summer, Flamengo president Eduardo Bandeira de Mello reached out to the star and offered him a third spell at the club, but was turned down.
"At the 2018 World Cup, he will be 36 and he is still better than everyone else. Plus, Flamengo need an idol. But he did not accept," he told Fox Sports.
Unfortunately, the death of his father was the moment that Adriano fell out of love with football; now, it appears he has turned his back on the game for good.