Manchester United
Senna admits to almost joining Man Utd & missing out on Villarreal move to Gilberto Silva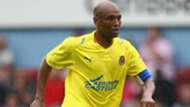 Marcos Senna was one of the finest holding midfielders of his or any other generation and admits to having come close to linking up with Manchester United when at the peak of his powers.
During the summer of 2006, the Brazil-born Spain international was sounded out by Sir Alex Ferguson after starring for Villarreal.
Transfer talks were held and Senna was intrigued by the option of linking up with a side that was a dominant force in England and Europe at the time.
He did, however, eventually decide to remain in La Liga and, after tasting European Championship glory in 2008, would go on to spend 11 years at El Madrigal.
"I did not talk to [Ferguson], but my agent and Villarreal did, and I was very close to signing for Manchester United," Senna said of interest from the Red Devils.
"At that stage I was full of doubts, my wife was pregnant with our first son and our adaptation here was excellent.
"Manchester United had asked me for [a response in] a few weeks, but we were creating a great team here: the club bought Robert Pires, Nihat Kahveci and Giuseppe Rossi was here, we had a great team.
"Personally, I would have loved to play for Manchester United at that time, but I also had desires to stay here. Villarreal had just played a Champions League semi-final and were buying big players.
"To be honest, I was 50/50 until I spoke to [Manuel] Pellegrini and finally I signed for three more years with Villarreal and at the end I spent all my European career here in Spain."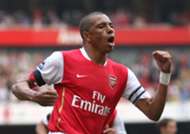 Senna was snapped up by Villarreal in 2002, having caught the eye for a Sao Caetano side which reached the final of the Copa Libertadores that year.
He was, however, not the first choice of an ambitious Spanish outfit and the future for both him and Arsenal 'Invincible' Gilberto Silva could have been very different had recruitment efforts played out as planned.
Senna added: "I have a lot of respect for Jose Manuel [Llaneza, Villarreal vice-president]. I am here because of him.
"He obviously didn't have in mind to buy a holding midfielder when he want to Brazil [to watch the 2002 Copa Libertadores final].
"It is also true that their attempt to buy Gilberto Silva failed, he was very close to signing for Villarreal before something happened.
"Emerson, who was the main holding midfielder of the Brazil national team, suffered an injury so Silva played instead of him and Brazil won the World Cup in 2002. Because of that, the player's price increased and Arsenal bought him.
"When that happened, Jose Manuel went to Brazil. He was looking for a forward but in the end he bought me and the forward did not come. It was a beautiful story."