Myanmar will embrace packed Bukit Jalil for "most important match", says Hey
Last Updated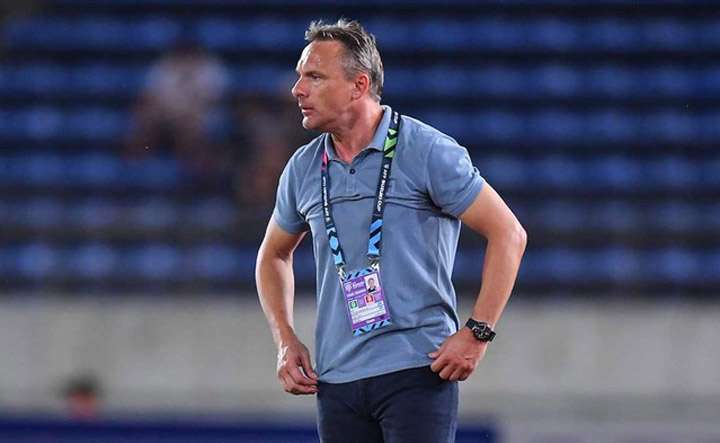 ---
BY ZULHILMI ZAINAL Follow on Twitter
---
Ahead of their final Group A match against Malaysia, away at the Bukit Jalil National Stadium, Myanmar head coach Antoine Hey said that a packed venue will not negatively impact his charges.
As it stands, Myanmar are leading the group with seven points, with Vietnam in second also on seven points but separated by goal difference, and Malaysia third on six.
For the White Angels, a win over on Saturday would send them through to the semi-finals as group winners, while a draw would be enough for them to book their spot. For the home side, nothing less than a win would ensure their qualification.
In the pre-match press conference on Friday, Hey is confident of his squad's chances, given that every single one of his player would be available for the crunch tie.
"We have a full squad, there are no injuries or suspensions. The players are highly motivated and ready, and we can't wait for tomorrow's match.
"In our last game, against Vietnam, we rested a number of players; I picked five players at the start who had not played earlier, against Laos and Cambodia.
"I did that knowing that our last group match here would be the most important one, and I wanted all of the players ready," explained the German.
He also downplayed the advantages had by the home team; a week of rest and playing at their homeground.
The Harimau Malaya did not play on matchday four of the competition last Tuesday, whereas as of Thursday evening, 40,396 tickets to the clash had been purchased, with many more of the home fans expected to obtain their tickets in the run-up to the kick-off.
"I don't think that getting a week's rest is a huge advantage," Hey declared . "It means there's one week to think about the match, which can have a negative effect on a player. Whereas we have stayed in action, keeping the momentum, so it can go either way, really. We'll see tomorrow.
"We're looking ahead to the fantastic atmosphere, one that should entertain everybody. The bigger the crowd, the better it is. But ultimately it's 11 versus 11 while the supporters cannot go on the pitch. It's better for us to play in front of a big crowd than in an empty venue. It's a good occassion for us to qualify (to the semis) from, we're not afraid or scared," he explained.
Keep updated on the 2018 AFF Championship!
Follow Goal Malaysia 's Instagram account to see photos and watch videos from the AFF Championship!