U17 World Cup
U17 World Cup: Chile turns towards 'Chak de India' for inspiration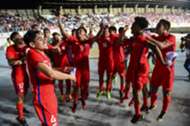 2017 South American U17 Championship runners-up Chile will undoubtedly be one of the front-runners to win the U17 World Cup which kicks-off in India on October 6th. 
The young La Roja team will be hoping to land the prestigious trophy in the sub-continent and have turned towards an unlikely source of inspiration - Bollywood. 
The entire Chile U17 squad, including the support staff, were invited to a screening of Bollywood star Shah Rukh Khan's superhit film 'Chak de India' before they travelled to India to take part in the youth football extravaganza.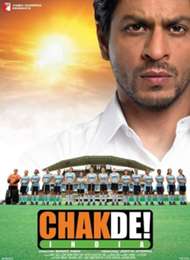 Shah Rukh Khan plays a hockey coach in the film, which portrays the journey of India's women's national field hockey team in a World Cup, where they overcome great odds to win the tournament. The film, released in 2007, was a super hit in India and is apparently creating waves as far out as Latin America even ten years later.  
Chile have been drawn into Group F alongside Iraq, Mexico and England in the World Cup and will play their group games at Kolkata and Guwahati. 
But they will be hoping to progress much beyond the group stages and recreate 'Chak de India' with a Chilean twist. 
Will it be 'Chak de Chile' on October 28? We'll have to wait and see...