Premier League
Schneiderlin admits to losing the 'joy of football' at Man Utd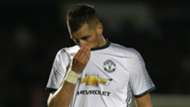 Morgan Schneiderlin has admitted that a testing spell at Manchester United caused him to lose his "joy of football", with a move to Everton required to rediscover his spark.
The Frenchman enjoyed a positive start to his time at Old Trafford following a big-money move from Southampton.
Koeman eyeing Europe with Everton
He lost ground, however, when Louis van Gaal was removed from his post last summer.
Jose Mourinho arrived in his place and the Portuguese made it clear early on that he would be favouring other options.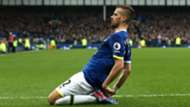 With his game time limited, Schneiderlin concedes that his love for the game started to dwindle, only for Ronald Koeman and the Toffees to offer him a lifeline in January.
He told reporters: "I did lose my joy of football a little bit because when you don't play, you don't play with freedom and everything is very hard.
Lukaku hits Premier League best tally
"Since I've come here the manager knows what I'm all about. He placed confidence in me in the past and he has done so again. It's a joy to work with him every day.
"He knows how I want to play, he knows my strength and it's a case of him giving the best product, if I can say, to be the best player I can.
"I'm very happy to find this joy of football again and hopefully it will carry on for me."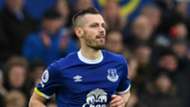 Schneiderlin is now hoping to have the last laugh in his 2016-17 battle with United, as Everton are chasing down the Red Devils in the race to secure a top-six finish in the Premier League and a guaranteed ticket to European competition.
He added: "We just want one thing today - to catch the team above us. That's our main focus because it's the only way we can improve every day," he said with emphasis.
Premier League Team of the Week
"We're going to try the Europa League for sure. The seventh place could still qualify us, so we are going to try to maintain this seventh place and be in Europe.
"But after that for us it's just a case of trying to catch (Manchester United) because the most dangerous thing now is to be seventh and there's nothing to play for because our performance will drop dramatically."