Cristiano Ronaldo
Ronaldo picks up his son from school... in a scary disguise!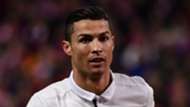 Well, this is certainly Cristiano Ronaldo as you've never seen him before.
WATCH: Memphis's first Lyon goal
The Real Madrid superstar arrived at his son's school to pick him up on Wednesday - and, as it was a fancy-dress day for Cristiano Jr and his cohorts, his dad got in on the act as well!
It's not exactly clear what Ronaldo was trying to look like as he threw on a sinister black cape and white mask but it was a striking choice.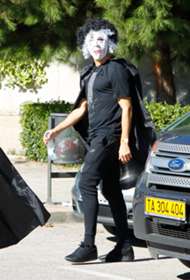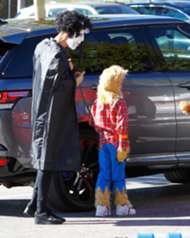 The Portuguese also roped in some of his friends to wear their own capes and costumes, although anyone unable to recognise him under his disguise should probably have realised who was showing up thanks to the presence of his many bodyguards...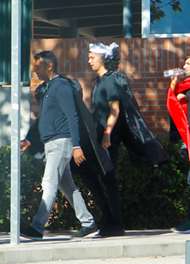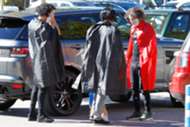 Fair play to Ronaldo for being such a good sport!