Tottenham Hotspur
Pochettino warns Tottenham of 'magic' Isco threat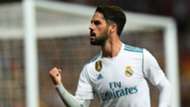 Mauricio Pochettino has admitted Tottenham Hotspur must pay special attention to dealing with the "magic" of Real Madrid star Isco in Tuesday's Champions League encounter.
The Spaniard has been in fine form in recent months, scoring three goals for Madrid in all competitions this season and scoring four in as many World Cup qualifying games for Spain last since early September.
Isco 11/2 first scorer v Spurs
The midfielder will line up against Pochettino's side at the Santiago Bernabeu on Tuesday, and the coach is aware his side must deal with a world-class player.
"I think that he is one of the best and he is proving it," the Argentine told reporters.
"I have been lucky to have seen him playing for different clubs and he has always been a player with a capacity and creativity above average.
"He has reached his full potential at Real, and we will take that into account.
"We know all about his magic."
While Madrid boast the talents of Isco, Cristiano Ronaldo and Karim Benzema in their starting XI, Tottenham have a star of their own in Harry Kane.
The 24-year-old has 11 goals in 10 appearances for the north London club and has reportedly become a subject of interest for Madrid. Pochettino, however, insists he will be staying put for the near future.
"He is happy here, but in the future no one knows," he added.
"He feels very identified with the club and was thrilled when he saw Francesco Totti's farewell in Rome.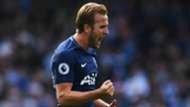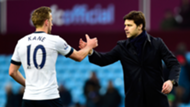 "That generated a special emotion. I hope he is with us for many years because he is an example to follow for many of his team-mates.
"[Zinedine] Zidane said that he is one of the best, but Harry still has room for improvement."
Spurs and Madrid sit top of Group H on six points heading into the game – each with six goals scored and one conceded – and the 45-year-old is sure his side can return from the Spanish capital with a good result.
"We will be very positive," Pochettino added.
"We have experienced players and will compete at the level of the best team in the world.
"It's a great opportunity for us to show our abilities."