Arsenal
Koscielny plays down Wenger's title drought at Arsenal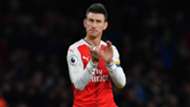 Laurent Koscielny says Arsene Wenger has "built men" at Arsenal, with it important that his work outside of trophy chasing is acknowledged.
The Gunners have lifted the FA Cup on two occasions in recent years, but their Premier League title drought has now reached the 13-year mark.
Giroud: We all hope Wenger signs
Another attempt at ending that barren run is being pieced together at present, with Arsenal currently sat eight points adrift of leaders Chelsea in fourth.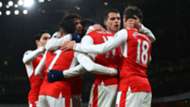 Every effort will be made to close that gap over the coming months, but Koscielny has called for less emphasis to be placed on a title drought at the Emirates Stadium and more credit to be given to Wenger for keeping the club in contention while building for the future.
"You may say that we haven't won the title for a long time, but he has not just built players, he's built men too," the France international told Arsenal Player.
"Every player who has played for Arsenal has grown here and has become a man. It's a big number [of players]. For me and the others, it's a good opportunity to be with him and learn from him.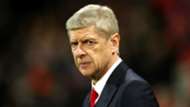 "He's passionate about football. He loves football and he loves to watch his team play well with the ball. That's why he's here again after 20 years.
"Along with a lot of people, he's helped this club grow with a new stadium, a new training ground, and he built the platform for us to compete for the Premier League and Champions League every year."
Alexis: I'm really happy at Arsenal
Wenger may not get too many more opportunities to establish domestic dominance, with his current contract at Arsenal running down.
No extension has been agreed as yet to a deal due to expire in the summer, with uncertainty shrouding the future of a man who has spent over 20 years in the Gunners dugout.