World Cup
Opinion: How an expanded Fifa World Cup will impact Africa
South Africa Chief Editor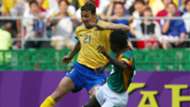 With an increase from 32 to 48 nations, Fifa's proposal will see Africa and Asia benefit the most, with Caf's spots nearly doubling from five to nine. 
Many football followers are arguing that the quality of the World Cup will suffer, but this is why it's not necessarily the case.
Over the years my first solution for fair African representation, was to increase the World Cup to around 36 or 40 teams. This could've been without increasing Europe's quota, or challenging them to playoff with the rest of the world. I argued that Europe would be afraid of the latter, and this is why the tournament is expanding. The debate shouldn't be about Europe playing against so-called inferior opposition. It's all about their fear of a play-off with Africa, so much so that the idea won't even reach the table.
Outside Africa's previous five qualifiers, I believe our respective sixth and seventh best teams are superior in quality to some of the nations who progress through Europe, such as Slovenia and Greece in 2010, or Bosnia in 2014. If you asked those teams to travel to Lagos or Cairo for one leg, you'd witness Africa's true quality.

Yes, as a whole Africa disappointed in South Africa 2010, but if you just look at the numbers: if we hypothetically had 13 spots (like Europe) then obviously more teams would get through to the last 16 round. These teams would even get to play against one another and move further forward. It sounds obvious, but Europe always enjoyed this unique privilege to get ahead. If they were given just five spots, then less of their teams would progress to Round Two. You can't even assume all five would, because 2006 World Cup runners up, France were so poor in 2010. After that look at Spain in 2014. A key point is that the more teams Fifa allows you, the faster your countries develop from the exposure. Europe benefited from this for decades.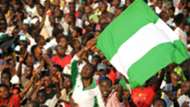 How would the likes of Greece perform in Nigeria's backyard?
The best of Africa won't be denied
By increasing Africa's quota, the World Cup won't suffer… anymore. In fact, the tournament had previously 'suffered' from losing out on the participation of our better teams.
Italy 1990 was the first World Cup I watched. Egypt were in a tough group with England, Holland and Ireland. They performed admirably well to draw against the reigning European champions, Holland and then Ireland. However a narrow 1-0 defeat against eventual semi-finalists England had knocked them out in the group stage. 

Since then the Pharaohs had gone on to win four Afcon titles and became the strongest team in the continent, but at the same time they failed to return to the World Cup. That itself exposes the unfair qualifying system. One might say it was Egypt's own fault. Well, hypothetically if Germany dominated the European Cup for 16 years, it wouldn't be unthinkable that they fail to qualify for three or four World Cups, if there were just five spots for Europe. It could go (randomly) to Spain, Belgium, Portugal, Italy and France… I could name a few more teams that could frustrate Germany in an unfair system.
Egypt were once placed together with Ivory Coast and Cameroon in the qualifying group. Then for 2016, they had to play what was arguably Africa's strongest nation, Ghana in the playoff. Similarly, the poor World Cup qualifying formats/seeding systems robbed the football planet of watching some of the best in Africa.
Creating a hypothetical African qualifying system
So, let's look ahead at how 2026's system could function with nine African nations. The best way to work it out is to have six qualifying groups in Africa, with the top sides gaining automatic entry. Then the six runners-up play-off for the three other spots.
Using the Fifa rankings and applying one change due to Nigeria's pedigree, let's say the six teams to top the groups would be: Senegal, Ivory Coast, Egypt, Tunisia, Algeria and Nigeria. On paper they should qualify automatically.
Using the same method, these nations would finish second: DR Congo, Burkina Faso, Ghana, Morocco, South Africa and Cameroon. The playoffs would be as follows:
DR Congo vs. Cameroon; Burkina Faso vs South Africa; Ghana v. Morocco
So, I'd tip South Africa, Ghana and DR Congo to join the other six. Even looking at that list, you will see that Cameroon doesn't make it. They're after all the bottom team from all 12 in there, underlining the depth of strength in African standards today. None of those teams are guaranteed a spot with nine qualifiers, when you consider that Nigeria and South Africa failed to make the 16 in the latest Afcon. What we lack is World Cup experience and after two decades of nine qualifiers, the disadvantages of the past will be no more.
South Africa's Afcon failures means qualification will still be difficult
Africa can't win
With Europe and South America's ultimate pedigree boasting eight of the strongest nations, Africa won't suddenly win the World Cup with increased participants. Let's not underestimate the psychological baggage which takes many World Cups to surpass. For long now, England's struggling to believe they can get pass the last eight. Despite a world class league, Spain had the same problem for many tournaments over the decades and it was their Euro 2008 triumph that finally enabled their confidence in South Africa 2010. For Africa, it will similarly be a case of stepping stones every four years.