Slaven Bilić
'Money in football is absurd, it is like Bieber earning more than the Rolling Stones!' - Bilic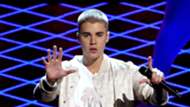 Slaven Bilic has got creative in his criticism of money in modern football, with Justin Bieber and the Rolling Stones worked into his tirade.
The West Ham United manager has been speaking out in the middle of another transfer window which has top clubs across Europe flex their financial muscle.
Manchester United recently completed a £75 million move for Everton striker Romelu Lukaku , while Arsenal have spent £46m on Alexandre Lacazette, Chelsea £29m on Antonio Rudiger and Manchester City £43m on Bernardo Silva.
The 100 most expensive transfers ever
Elsewhere, AC Milan are set to break the €200m barrier in Italy and Barcelona have agreed to pay Lionel Messi £500,000-a-week after tying him to a new contract .
Bilic has been left baffled, telling Nova TV: "The money in football is absurd in context of 'normal' people, it has been that way for some time and it shouldn't be like that.
"But it is like that in other sports and also in show business.
"You have Bieber who is earning a lot more than Rolling Stones, not to mention Led Zeppelin or Elvis Presley. Everything cracked, nothing is normal anymore."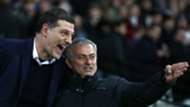 While questioning the money being generated and spent by football clubs around the world, Bilic has paid homage to one of those splashing the cash.
Jose Mourinho has already spent big at Manchester United, with there the promise of more additions to come at Old Trafford.
He has been forced to bolster his ranks in an effort to mount a Premier League title challenge, having faced questioning in 2016-17 despite landing three trophies in his debut campaign with the Red Devils.
Lukaku proof Mou does do youth
Bilic believes any criticism of Mourinho is wrong, with the Portuguese having helped to transform the coaching landscape during spells at Porto, Chelsea, Inter, Real Madrid and United.
He added: "I like Mourinho and Jose likes me. Whenever we play, after the game we sit down in our office and talk.
"He is huge! People say this and that, the way his teams play, but he marked last 15 years in football."
Bilic will get the chance to renew acquaintances with Mourinho on the opening weekend of the 2017-18 Premier League season, with West Ham opening their campaign at Old Trafford on August 13.