Stats
Man City pick their moments to dissect 10-man Liverpool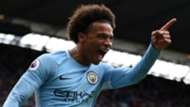 The red card of Sadio Mane during Manchester City's 5-0 win over Liverpool continues to divide opinion, but there is no doubt that Pep Guardiola's side made their numerical advantage tell.
When Mane was dismissed for dangerous play as he chased a through ball, the Reds already trailed 1-0 to a Sergio Aguero strike but had more than held their own in the early stages. Thereafter, however, they crumbled as doubles from Gabriel Jesus and substitute Leroy Sane consigned them to a heavy defeat.
The nature of the game means that the statistics of the game are skewed towards City heavily. The hosts enjoyed 66 per cent of the ball and completed nearly twice as many passes as their opponents, enjoying a remarkable 91 per cent accuracy rate over the course of the game.
What was perhaps a little surprising, though, was just how few efforts they had on goal given that they won so handsomely. Guardiola's men only had 13 shots over the course of the game, despite having one man extra for over 50 minutes.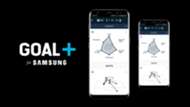 What City did do exceptionally, however, was pick their moments superbly. When they got the ball into the box, they did so with clinical precision; all but three of their efforts on goal came from within the 18-yard area, and of these the majority came from within 12 yards and the width of the six-yard box. 
Sane's goal at the end was a notable exception, though by this stage it seemed like the visiting side had run out of gas to close him down at the edge of the area, allowing him to execute a curling finish into the top corner.
Another remarkable aspect of their success was just how much of their play went down the wings. An incredible 43 per cent of City attacks were channelled down the left, where Benjamin Mendy gave youngster Trent Alexander-Arnold a torrid time. With 36% going down the other flank, that meant just 21% of the hosts' attacks went through the middle.
Liverpool also showed a terrific bias, though their preference was to probe down the right, where Mohamed Salah sought to exploit Nicolas Otamendi's lack of pace. Over 50% of their attacks went down that flank. Salah's dismissal served to further emphasise that, but it was a ploy that had given them regular success early on.
Indeed, it is little wonder that Jurgen Klopp was so frustrated come full-time, as these numbers would have appeared very different when Mane saw red – the game's decisive moment, whether it was deserved or not.
All stats featured in the article came courtesy of the Goal+ app, exclusive to Samsung devices. Download the most cutting edge football app now!