Leeds United
Leeds falling apart again as Monk resigns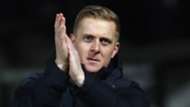 ---
COMMENT
---
"Leeds, Leeds are falling apart, again!" Sung to the tune of Joy Division classic 'Love Will Tear Us Apart', it proved to be the soundtrack of the final weeks of the regular Championship season as the Whites saw their play-off hopes agonisingly slip away. Little did those rival fans who so enthusiastically sang it from the terraces know quite how right they would prove to be.
Get all the latest transfer rumours!
For once, all had seemed bright at Elland Road for much of the campaign. Entrenched in the top six of the Championship, promotion back to the promised land of the Premier League seemed a real possibility for the first time in half a decade. Garry Monk had assembled a squad filled with belief that combined steely experience with exuberance of some highly-talented homegrown talents.
Add in the fact that the reign of madcap owner Massimo Cellino was being brought to an end, and the stability that the club has craved since the Peter Ridsdale regime fell apart shortly after the turn of the century looked to be returning.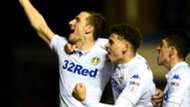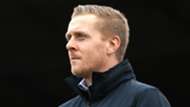 But less than two days after Andrea Radrizzani completed his full takeover of the club, Monk's resignation has thrown the club into yet another chaotic situation. From the promise of stability and the chance of another sustained promotion push, Leeds yet again find themselves in the spotlight for all the wrong reasons with only themselves to blame.
Following his sacking by Swansea City, there was a little trepidation when Cellino appointed Monk back in the summer of 2016, but after a sticky start it soon became clear that the Italian had finally, at the sixth time of asking during his reign of just over two years, found the right man. A rock solid defence, sturdy midfield ensured clean sheets almost became a constant at Elland Road while the attacking talents of Pablo Hernandez and Chris Wood ensured goals were rarely hard to come by.
48 - Garry Monk won 48% of his league games in charge of Leeds (22/46) , the fifth highest percentage in the club's history. Resigned. pic.twitter.com/p0KFxZCZgv

— OptaJoe (@OptaJoe) May 25, 2017
Leeds fans dared to dream again. Crowds in excess of 30,000 became the norm yet again at Elland Road. They won more league games in a single season – 22 – than they had since the 2009-10 campaign and recorded their best finish in seven years. That it all came crashing down in the final six weeks of the season left many deflated but with a belief that this was just the beginning of a project and not the closing chapter on Monk's time in West Yorkshire.
Europa League Team of the Season
Reports suggest the club's lack of flexibility in terms of refusing to offer Monk more than another 12-month contract proved to be the final straw for the 38-year-old. Radrizzani has been quick to refute those claims, instead suggesting that there was a three-year deal on the table for Monk should he want it, but in truth the damage was done long before.
Despite their encouraging first half of the season, it was becoming clear Leeds's squad lacked the depth in key areas to sustain their form over a 46-match season. Monk knew this too, and despite Radrizzani having already purchased 50 per cent of the club, he was in a position where he could give a clear sign that the manager had his backing.
Instead the club fumbled around for the length of the transfer window, eventually bringing in two wingers on loan on transfer deadline day. Given Leeds were already well stocked in terms of widemen, it smacked of panic rather than a strategic plan drawn out between Monk and co-owners. It came as little surprise to certain sections of the Elland Road faithful that the team came up short without the required number of bodies.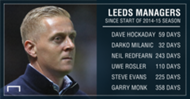 Given that lack of backing both in the transfer market and reportedly in terms of contract length, and it should not come as a shock that Monk has walked away. There are vacancies at Crystal Palace, Watford, Sunderland and Middlesbrough while both Southampton and Hull City could yet be looking for fresh blood in the dugout by the end of the week. Some have reportedly already made contact with chairmen who are not afraid to put their hands in their pockets when it is required. Monk's future looks bright despite being unable to complete the project he had begun so brightly at Leeds.
But what now of Leeds? For the fourth summer in a row they find themselves looking for a new manager, and though Cellino's departure should allow that decision to be more straightforward than in previous years, that continuous feeling of starting afresh is beginning to grate on some supporters.
For too long Leeds have been that child in the playground who stumbles around punching themselves in the face in a bid to gain attention. Now is the time to calm down and act like a grown-up football club again. Unfortunately for Leeds, that has proven far easier said than done before, and likely will again.