De Bruyne says Haaland's form nothing to worry about
Belgian says it's harder to score at this stage of season
Haaland still averages a goal per game for City
WHAT HAPPENED? Haaland has scored only three goals in his last nine matches in all competitions, a big drop off from when he netted 13 times in his opening eight competitive games.
WHAT THEY SAID: "There is always a first part of the season and a second part. I feel in the second part there is a lot more going on. Teams are more well organised. They play for more also, at both ends of the table. So I feel people are more prepared in every sense of the way," De Bruyne told a press conference. "Maybe he was also a little bit more prolific when he got the chances, but I don't feel as if we have to complain about the output of Erling in any way."
THE BIGGER PICTURE: Haaland scored a penalty in City's scrappy 1-0 win at Crystal Palace on Saturday, his 28th Premier League goal of the season and his 34th in all competitions, from 34 games.
AND WHAT'S MORE: "I think he is fine. In the Crystal Palace game he had maybe two or three chances and if he scored two I don't think there is any issue," added De Bruyne.
IN THREE PHOTOS:
Getty Images
Getty Images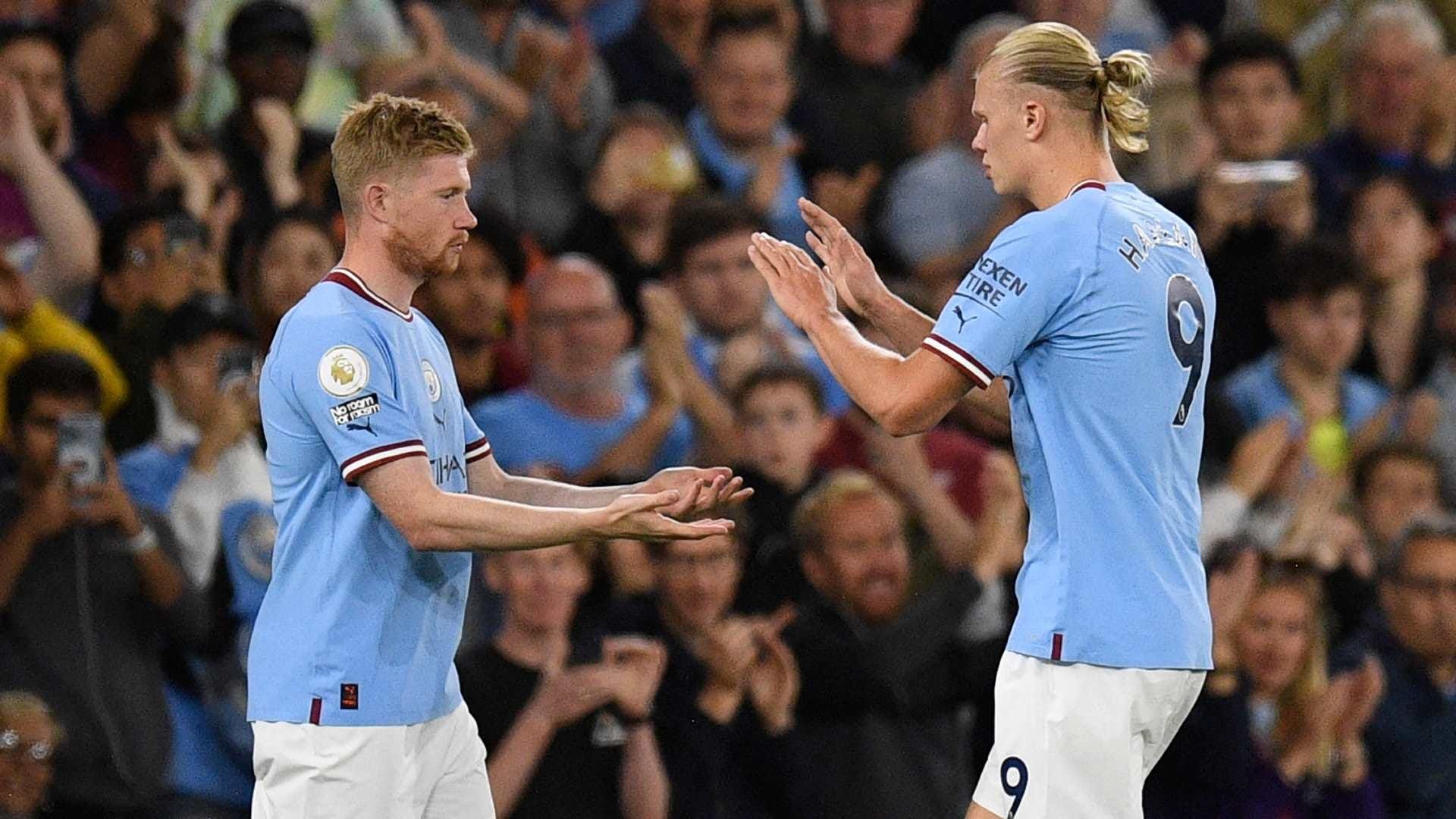 Getty Images
WHAT NEXT FOR ERLING HAALAND? Haaland and City face RB Leipzig at home on Tuesday in a Champions League last-16 second leg, with the tie finely balanced at 1-1.
How many Premier League goals will Erling Haaland score this season?
Thanks for voting.
Results will be shared soon.
How many Premier League goals will Erling Haaland score this season?