Indian Super League
ISL 2017-18: Steve Coppell on clash with Mumbai City - It is almost do or die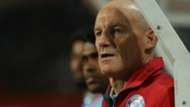 Steve Coppell's Jamshedpur FC will take on Mumbai City FC in an Indian Super League (ISL) clash on Thursday and both sides will be looking for a win given their position in the league table.
Asked if his side would be under any pressure, Coppell said, "I don't think so, for either team. If you look, we have five games left and Mumbai have six. Can we lose the game and still be a part of the play-offs? Yes, it becomes more difficult though obviously. There is a lot to play for in terms of end of season placings."
"It would be great for either team to win but it is not quiet do or die. It is almost do or die," he added.
The former Manchester City coach said that having played out a thrilling 2-2 draw in the reverse tie earlier, he expects more of the same on Thursday.
"We had a great game around three weeks ago, 2-2 in Jamshedpur. It was a very good game with both sides wanting to win the game. The same will be true tomorrow because the prize is worth winning tomorrow. I think both sides will be very much trying to win the game," he explained.
"You win games by scoring goals. Mumbai play with a similar style whatever the circumstances, they will be looking to score goals, creating chances.  Similarly we will look to deal with what Mumbai have to offer and hopefully counter ourselves and create problems," Coppell added.
On being asked if would settle for a point, the Englishman said, "I don't know. It depends on the game. If it's a lucky draw then yes I would be. But at the moment, I repeat the prize is worth winning. Three points is so valuable for both sides. So at the moment, our intention is to be as open and attacking and try to win the game."
The Jamshedpur tactician believes his side has had a fairly consistent season so far in their maiden appearance.
"I don't think we have had an up and down season. I think our season has been fairly constant. Almost every game we played, we could have either won or lost. So performances more or less have been constant all the time. We started off the season with a lot of clean sheets and not many goals. Now we are scoring more goals but struggling to find clean sheets," Coppell stated.
"For me personally I would prefer keeping clean sheets. All coaches take some satisfaction from keeping a clean sheet. Going into any game, that is our priority. Scoring goals is more of an individual creation, so I hope my creative players are at their best tomorrow because they will need to be. Mumbai are a very good side, very very resilient. They have taken a few knocks recently if you look at their results but to come back and beat Goa, that's an outstanding performance," he further explained.
The former Kerala Blasters coach expressed happiness and satisfaction on Jamshedpur's maiden tryst with the ISL.
"I don't think any coach is ever happy with the level of play. You are always looking for improvements. But it's such a short season in terms of the number of games and results take precedence. Sometimes you sacrifice things in order to get results," he said.
Coppell stated that the short span of the ISL does not offer him the chance to build a team in his mould.
"Like in England if you have 40 games in the season or like 38 across Europe, then you can build a picture. It's like a montage, you can create it how you like. When it's only 18 games, inevitably you are travelling a lot.
"At the moment we are in the middle of playing four games in 11 days so it's hard to be creative in the footballing sense when all you are doing is travelling, packing, unpacking, playing. I am happy with the fact that as a new club created from nothing, we are competitive in the league, where every other club has been in existence for a while and maybe have an experience which is greater than ours. For us to be competitive, makes me very happy," he said before signing off.