AFC Asian Cup
India to table bid to host the 2023 AFC Asian Cup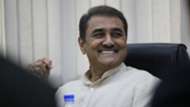 The All India Football Federation (AIFF) has decided to table a bid to host the 2023 AFC Asian Cup, Goal understands. 
The decision to put forward a bid was taken during a meeting of the AIFF's Executive Committee in Delhi on Saturday, a senior member of the AIFF revealed to Goal. 
Hosting the continental footballing extravaganza would indeed be a huge stepping stone for the country which is currently playing hosts to the FIFA U17 World Cup which kicked off on October 6th.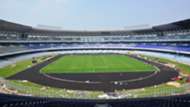 With the infrastructure and facilities already at a high level (and approved by FIFA), India could have a good chance of winning the bid. However, China and South Korea, two footballing powerhouses in Asia, have also expressed their interest in hosting 2023 edition. Thailand and Indonesia were also mulling a bid but withdrew earlier this year. 
It has to be noted that India have already decided to bid for the 2019 FIFA U20 World Cup as the Indian FA continues to explore avenues to boost India's footballing profile. 
The 2019 AFC Asian Cup is set to be held in UAE and the Indian national team are on course to qualify for the event but they might not need to go through the rigours of qualification for the 2023 edition, provided India's bid is successful.